Vegan TRASHED Coffee Ground Brownies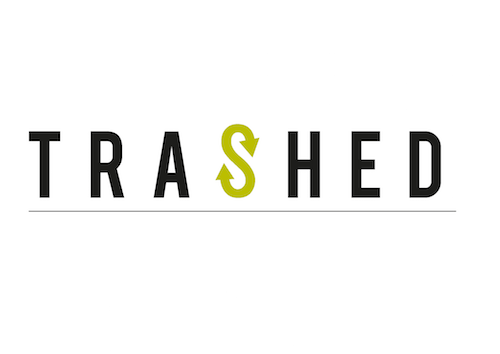 Here's a super tasty vegan treat that will put you in chocolate heaven with a special caffeine twist.
These delicious brownies are fabulously toffee-like and fudge-y, soft and gooey every time, and will keep you coming back for more!
Here's what you will need:
(Makes 12-16)
Ingredients:
2 organic apples, diced
80g used coffee grounds
250g dark chocolate, broken into pieces
400g rapadura or muscovado
sugar
120g rye flour
150ml extra-virgin olive oil, plus extra for greasing
50g cocoa powder
Method:
Heat the oven to 180C (160C fan)/gas 4. Grease a 20cm x 20cm baking tin with a little olive oil and line with parchment.
Put the diced apple and used coffee grounds in a small saucepan with two teaspoons of water and a pinch of salt. Put a lid on top and put on a medium heat. When you see steam, turn down the heat and cook, stirring occasionally, for five minutes, or until the apple is soft.
Blend to a puree, then return to the pan and, off the heat, add the chocolate and stir until melted.
Add the sugar, flour, oil and cocoa, and mix thoroughly. Pour into the greased tin and bake for 40-45 minutes, or until a crust forms on top but the centre is still moist. Leave to cool, then slice and serve.
Did you know?
You can reuse coffee grounds in many interesting and useful ways.
Here are few ideas:
Used coffee grounds can also be reused as garden fertiliser. The brewing process removes most of the acidity leaving behind a green material that helps promote plant growth, repels ants and slugs and entices earthworms.
Use your leftover coffee grounds to make amazing DIY homemade body scrubs. Coffee grounds can act as an antioxidant and anti-inflammatory, promoting healthier skin.
Coffee adds a beautiful flavour and richness when added to cooking.