Have a Very Vego Christmas!
Most of us may not be hosting a festive feast this year but if you are, the dread of catering for dietary requirements may be quickly creeping up on you….
Stats show that by the end of the year, 22% of Brits intend to go completely meat free. But with so many festive meals that feature meat as the star of the show, vegetarian guests can be harder to cater for beyond the salad table.
Unsure where to begin? No worry, we've popped together a delicious vegetarian Christmas meal that will make even the carnivores reaching for a forkful!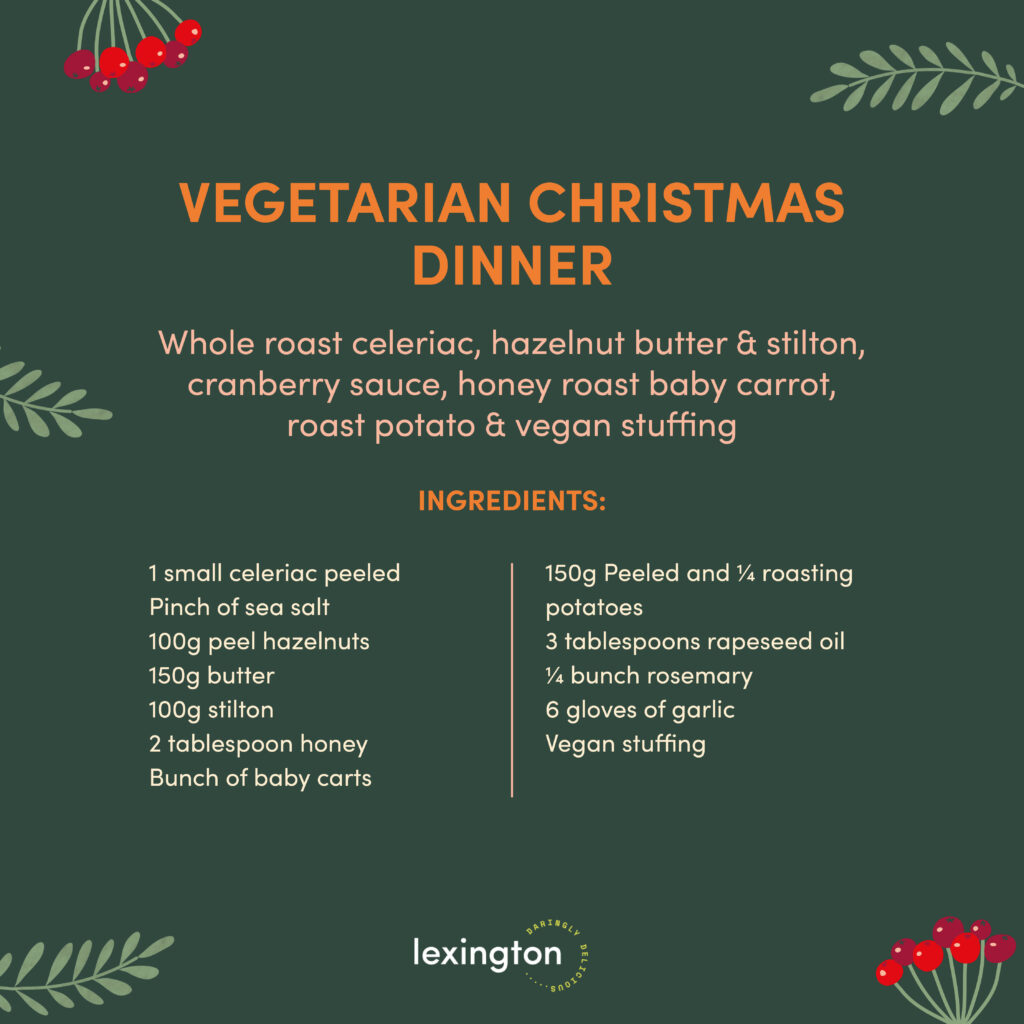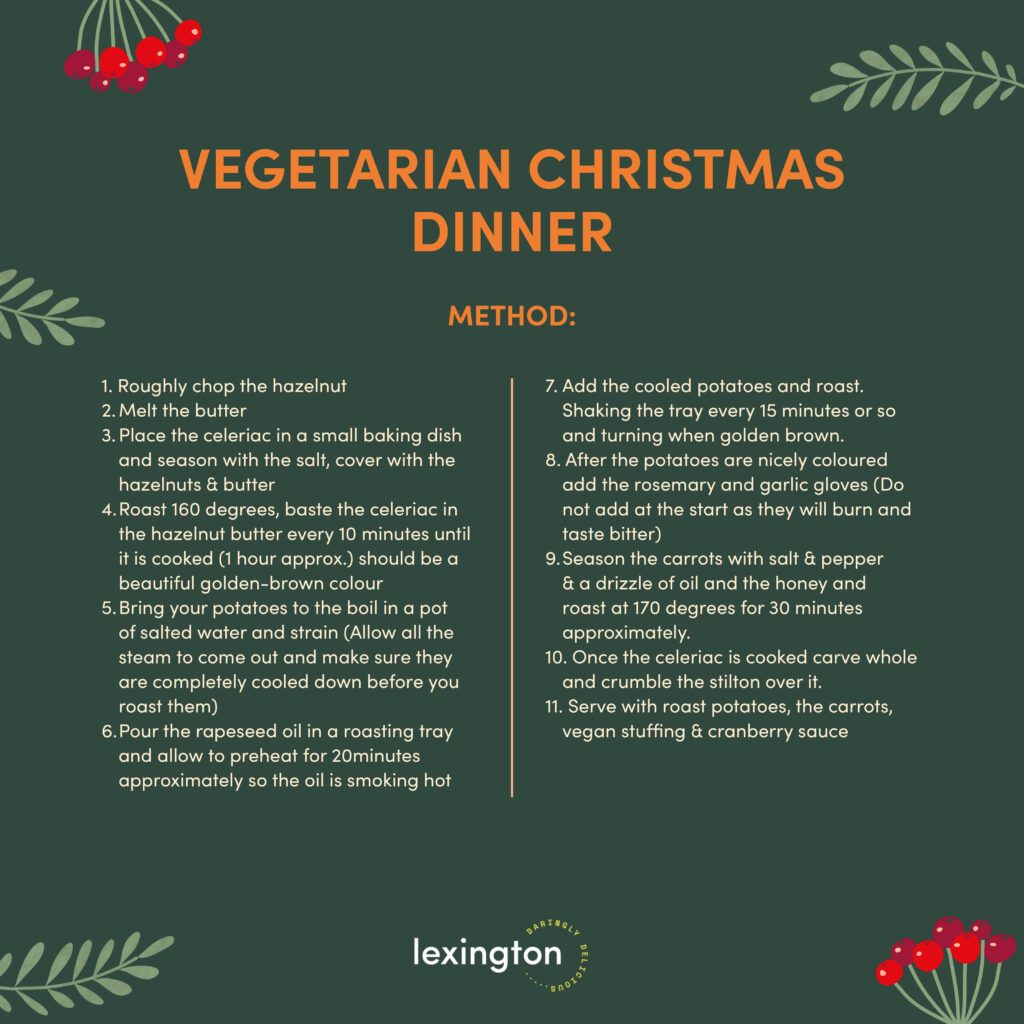 There's even vegan stuffing!
Vegan Stuffing
1kg of cooked lentils
100g of diced stale sour dough bread crusts removed
100g chopped chestnuts
1 large carrot grated
1 stick of celery finely diced
2 onions finely diced
3 Gloves of garlic
Wild mushroom 500g
1/2bunch Parley finely diced
Salt & pepper
Olive oil 2 Tbsp
Fry the mushrooms on high heat in the olive oil
Once the mushrooms are nicely coloured, turn the heat down & add the onions, carrot, celery & the garlic and sweat down.
Allow to cool.
Place ½ of the lentil mixture in a blender and blend till smooth paste
Fold through the remaining lentils, bread, chestnuts, parsley & season with salt & pepper.
Spread onto a baking tray and bake at 170 degrees for 20minutes