Easy Halloween Recipe! Spider Web Pumpkin Tarts
We're in the midst of Halloween season, and what better way to celebrate than with a spookily good bakery recipe. Get creative and ensure that no pumpkins go to waste this Halloween with these delicious spider web pumpkin tarts! 
Spider Web Pumpkin Tarts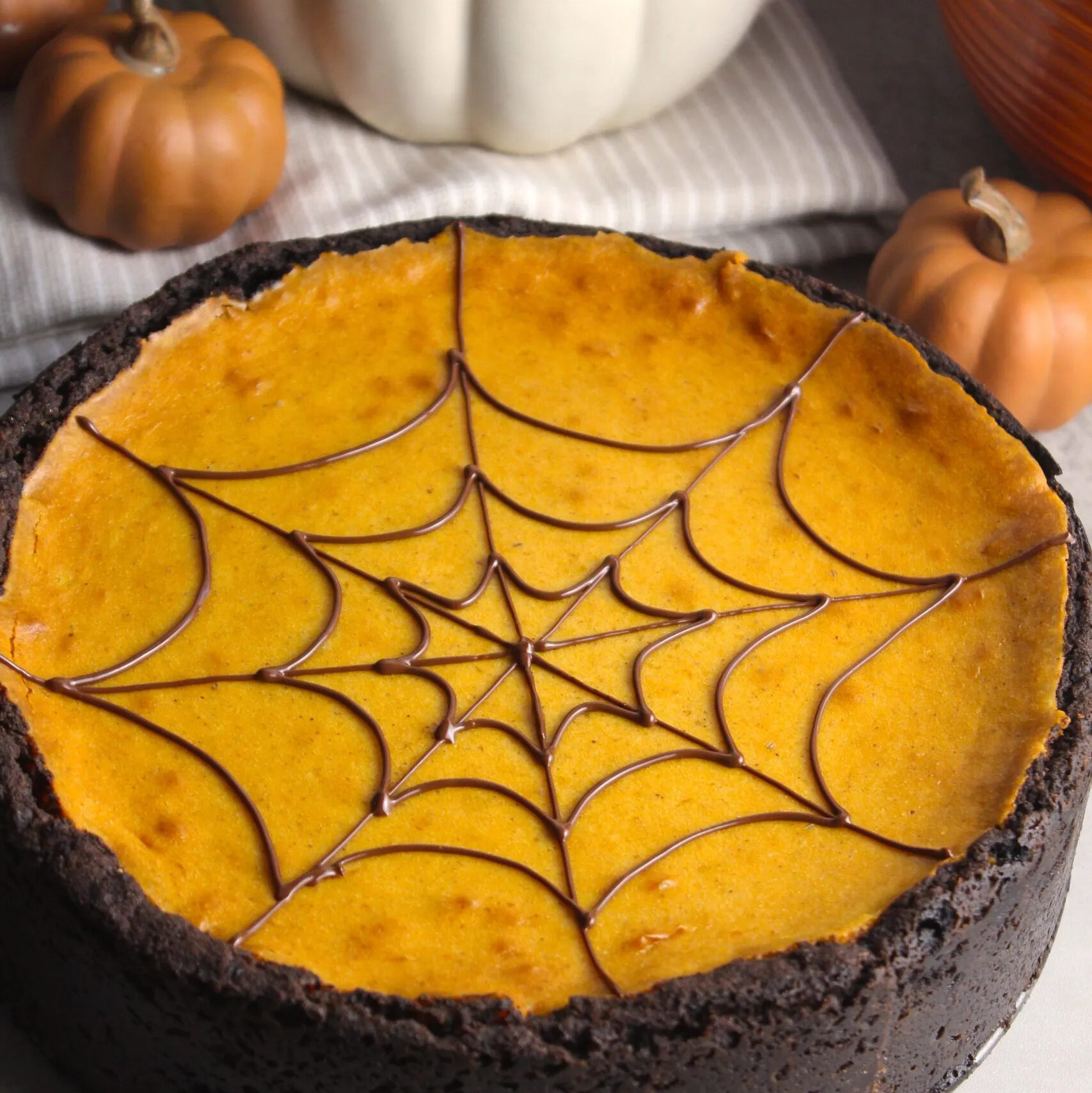 Ingredients
(Makes 24 8cm tarts) 

For the filling
1125g cream cheese
300g caster sugar
4 whole eggs
3 egg yolks
3 tbsp plain flour
2sp ground cinnamon
¼ tsp ground cloves
1 tsp ground ginger
250g double cream
1sp vanilla extract
600g roasted & pureed pumpkin
24 8cm sweet pastry tart cases 

For the decoration
250g dark chocolate
100g icing sugar 

Method
1. Preheat the oven to 160 degrees celsius 
2. Allow the ingredients for the filling to come to room temperature then place in a blender and blend until smooth 
3. Place the pastry cases onto a parchment lined baking tray 
4. Bake in the over for 20-25 minutes or until just set 
5. Transfer to a cooling rack and allow to cool 
6. Melt the chocolate in a bowl over a pan of simmering water and transfer to a piping bag 
7. Pipe the chocolate onto the cooled tarts in a spider web pattern 
8. Dust the tarts with icing sugar 

Enjoy!