Lexington Recognise Long Service Milestones
Every year Lexington recognise the team's long service milestones, showing unwavering loyalty to colleagues, clients and customers. This year Lexington recognised 119 people for their long standing commitment and contribution to the City business.
Lexington held a ceremony, in London, for Lexington and the Elior City team earlier this month where individuals got to enjoy some food and drink, and celebrate their long service and commitment to the business.
Lexington and Elior City recognise people after five, ten, 15, 20, 25 and 30+ years' continuous service.
– Two members of staff reached their 25 year milestone: Jo Hayes, Site Manager and Jacqueline Newman, Kitchen Assistant.
– Florence Ashiru, General Assistant, reached her 30 year milestone.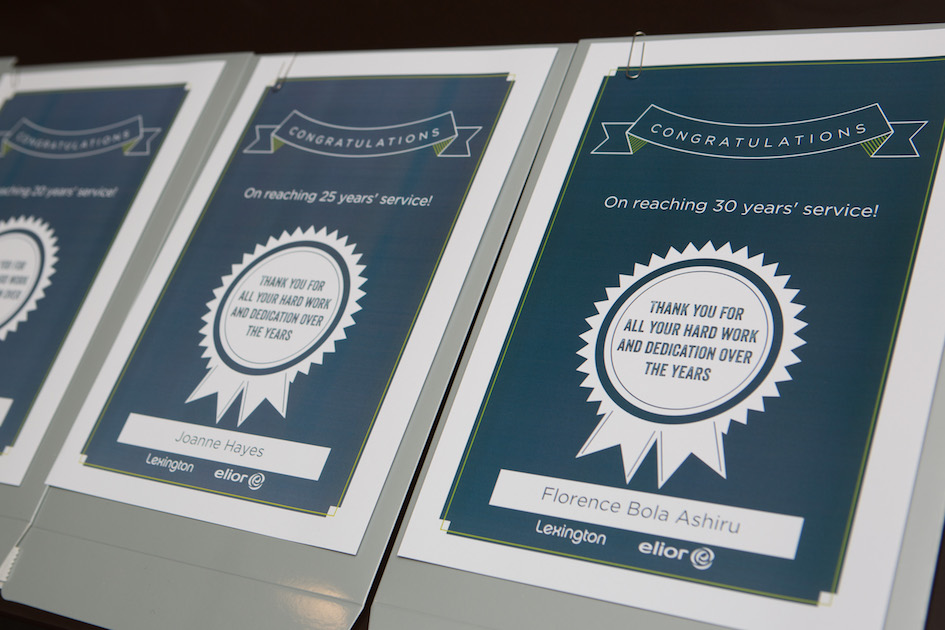 Florence Ashiru joined as a Pantry Assistant thirty years ago and has remained working for the same client. She has moved offices as they expanded and is now General Assistant. She's built a fantastic working relationship with clients and seen many of them progress flourish in their careers.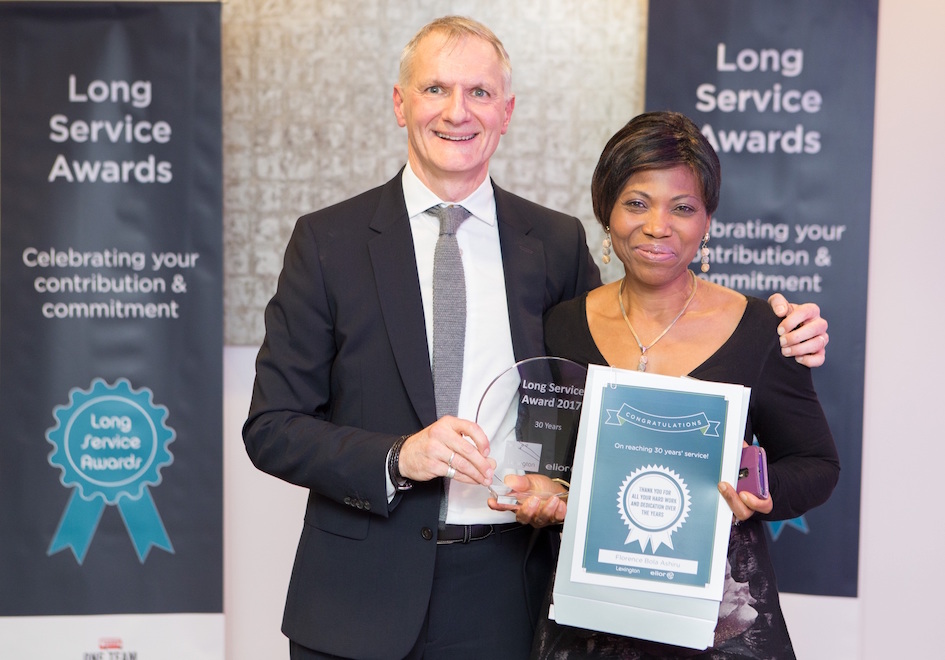 Emma Langford, People Manager at Lexington, says, "We really appreciate the invaluable contribution made by all colleagues and want to encourage and reward loyalty and experience. It's fantastic to see so many people remain working for the business for such a long period of time."