Lexington exhibit and cater at BT's 2023 Sustainability Festival
We had the pleasure of exhibiting at BT's Sustainability Festival, held at Adastral Park in Suffolk, the national centre of technology and digital excellence.
Hosted by BT, this event featured experts and innovators from organisations spanning multiple sectors. From inspiring talks to exciting demonstrations, attendees had the chance to explore Adastral Park's cutting-edge research and development into how technology can support environmental goals.
Having been awarded BT's workplace catering service provider in 2021, our ESG Business Partner, Chiara Gianusso, proudly showcased our environmental impact to date across the BT estate.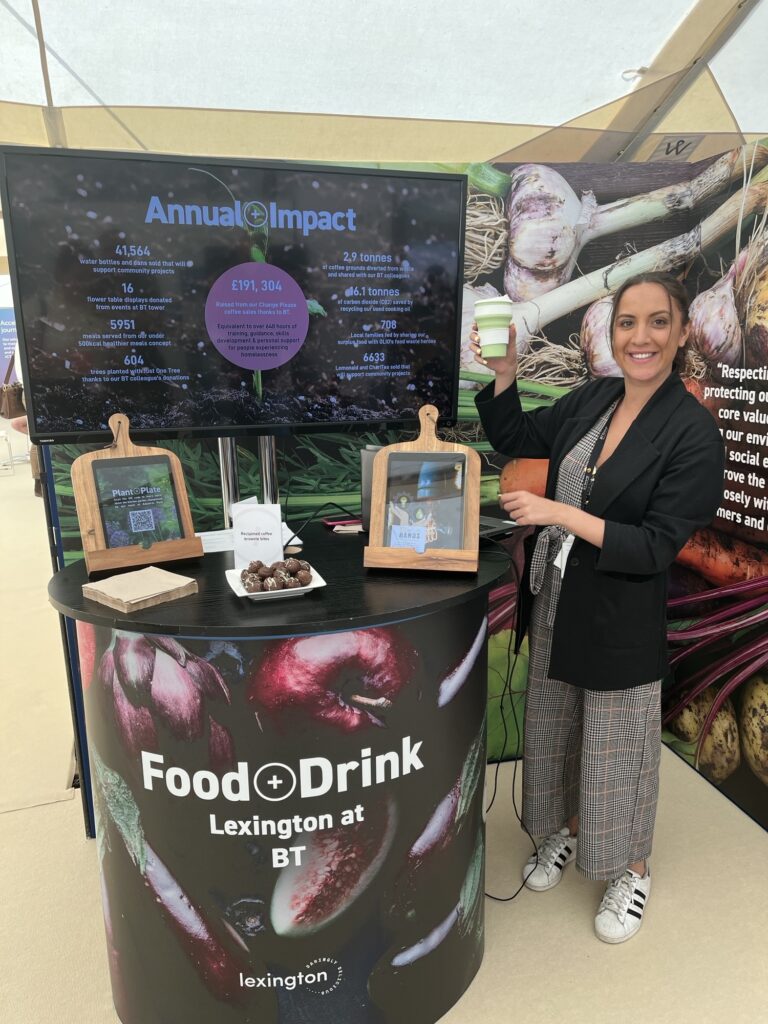 Our combined achievements to date include:
41,564 water bottles and cans sold that will support community projects
16 flower table displayed donated from events at BT tower
5,951 meals served from our under 500 kcal healthier meals concept
604 trees planted in partnership with Just One Tree thanks to our BT colleague's donations
2.9 tonnes of coffee grounds diverted from waste and shared with or BT colleagues
16.1 tonnes of carbon dioxide (CO2) saved by recycling our used cooking oil
708 local families fed by sharing our surplus food with OLIO's food waste heroes
6,633 Lemonaid and ChariTeas sold that will support community projects
£191,304 raised from our Change Please coffee sales thanks to our BT colleagues. Equivalent to over 640 hours of training, guidance, skills development & personal support for people experiencing homelessness
Also on offer were our famous coffee ground brownie bites, reusing leftover coffee grounds to enhance the flavour of chocolate, resulting in a deliciously rich brownie flavour.
In the restaurant, the team did an incredible job of catering for this large-scale event, serving delicious and very local food harvested from our very own on-site 'Plant and Plate garden'.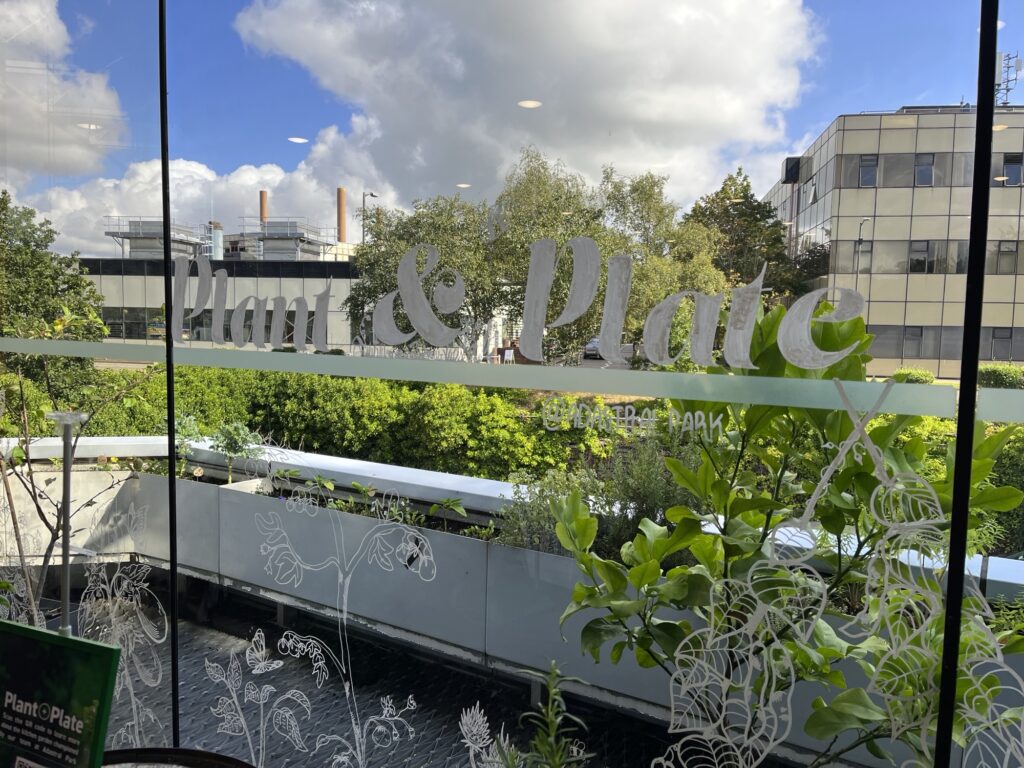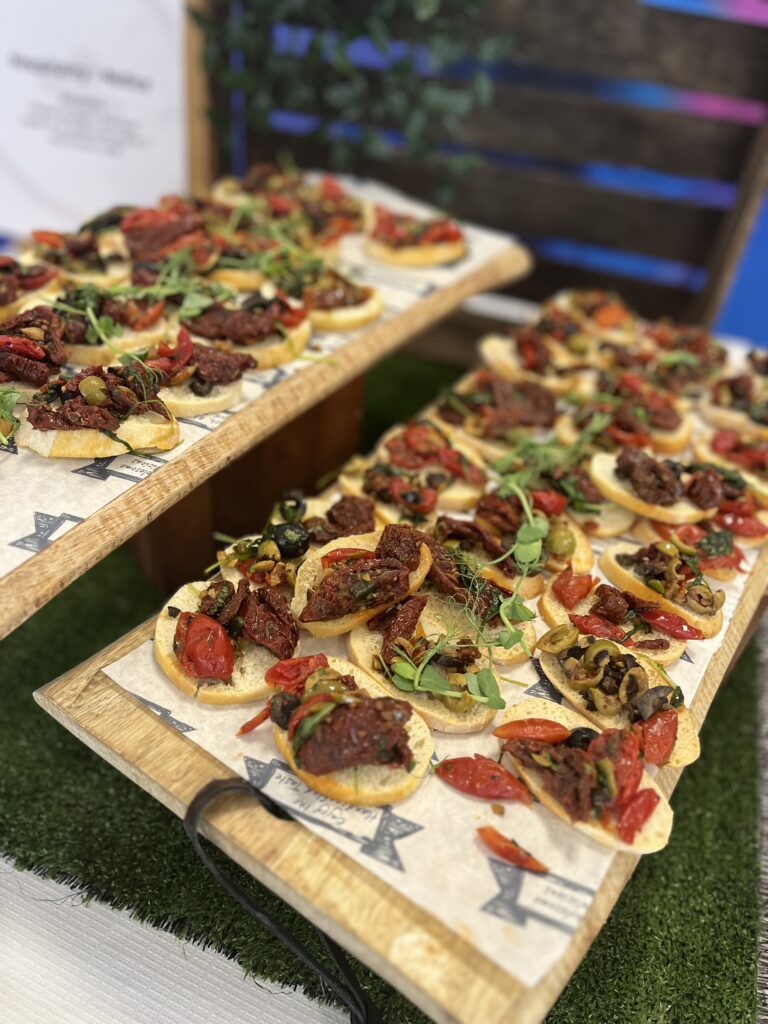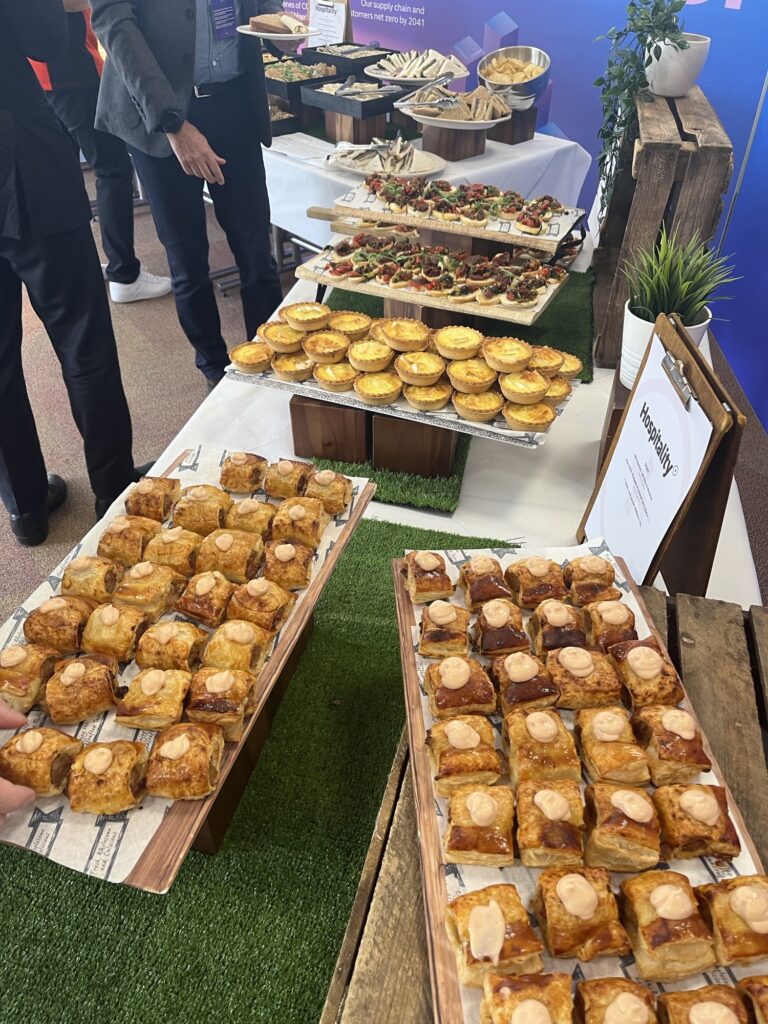 Other Lexington concepts showcased on the day included:
Pampanga – A modern interpretation of Filipino BBQ food featuring repurposed banana leaf plates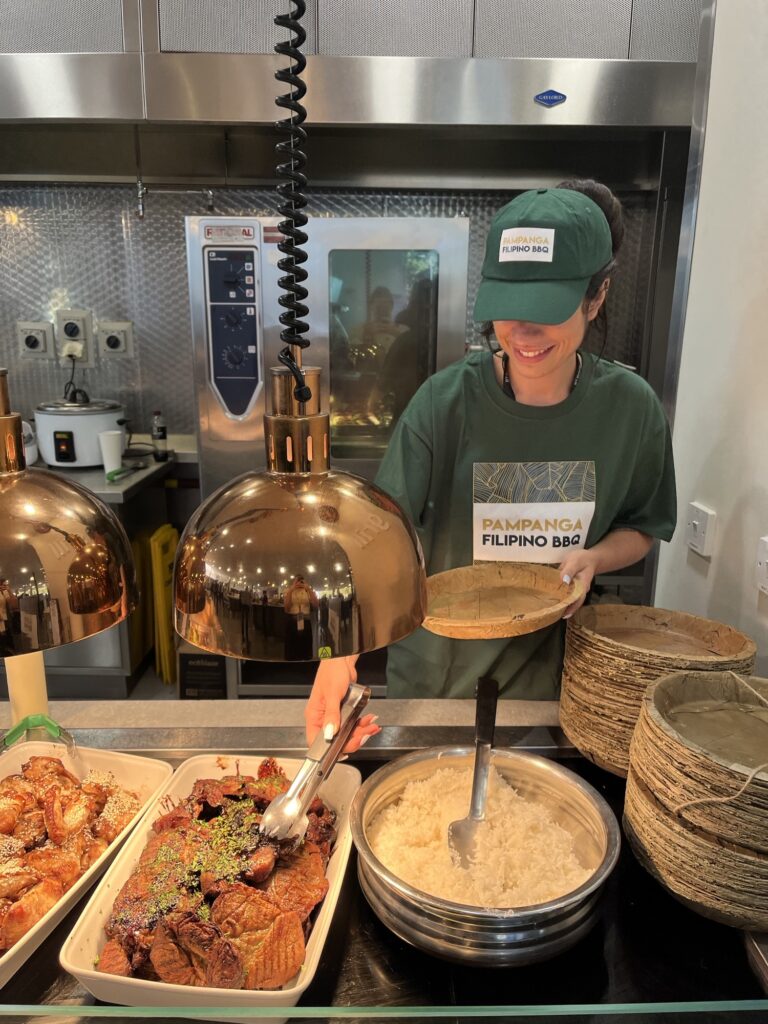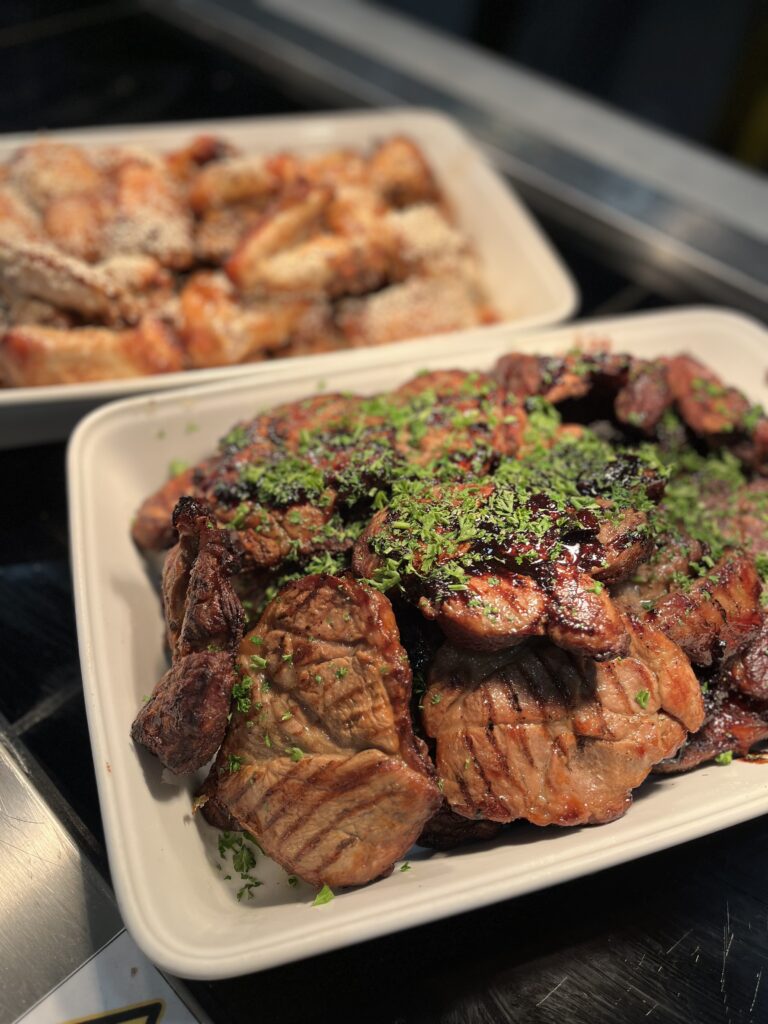 Reclaim – An innovative and nutritious food concept that reuses the parts of food that commonly get thrown away, aiming toward a zero-waste future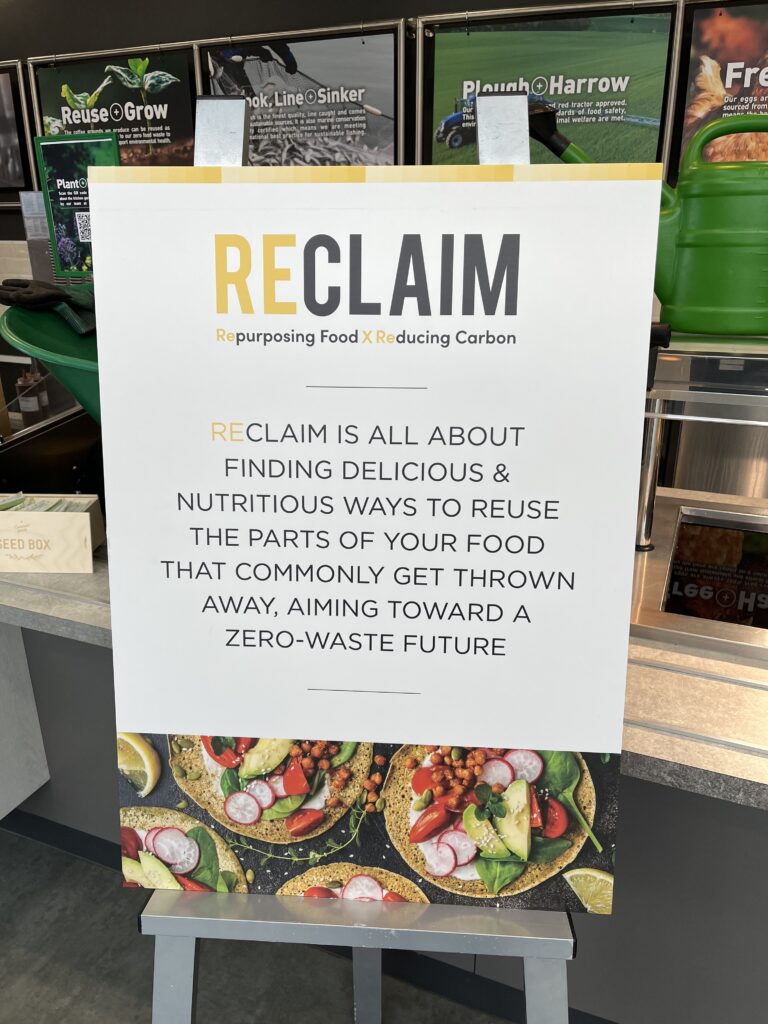 Chop'it – A totally customisable salad concept, fresh ingredients prepared right in front of you, fast

Our friends and partners at Lemonaid & ChariTea made an appearance on the day too, promoting their ethical soft drinks 'Lemonaid' and 'ChariTea' to festival attendees.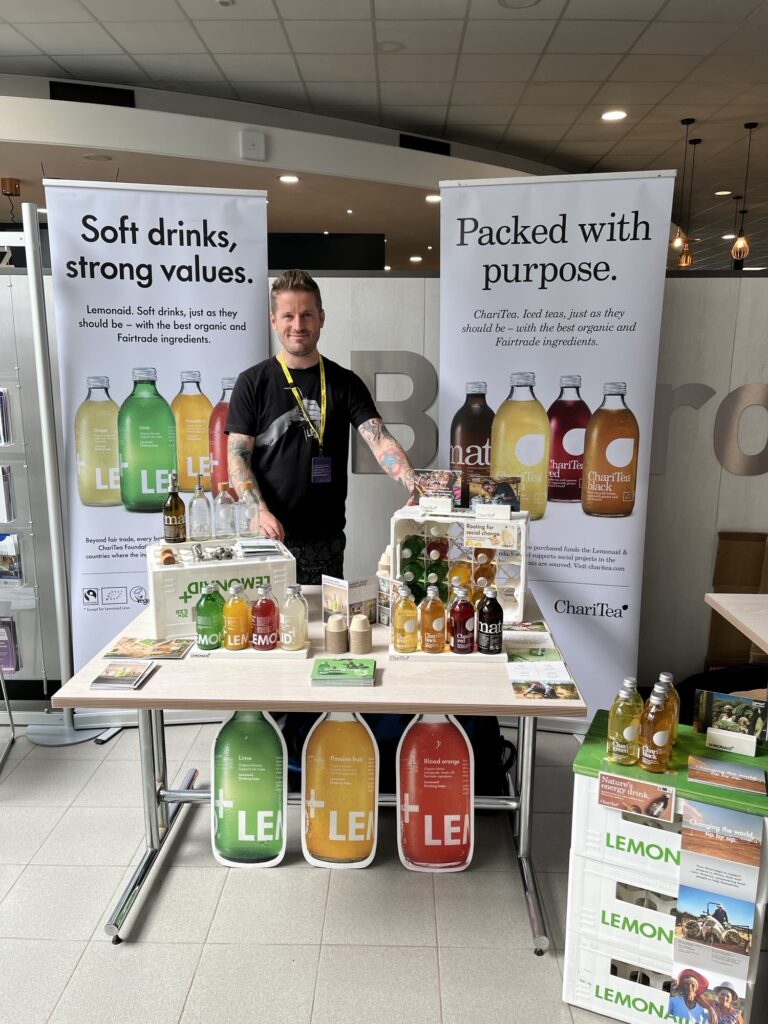 As part of our partnership, we are encouraging BT employees across all sites to upcycle their used drinks bottles in ways such as liquid soap dispensers, oil dispensers and salt shakers. Each bottle sold also provides vital funds to support community projects around the world.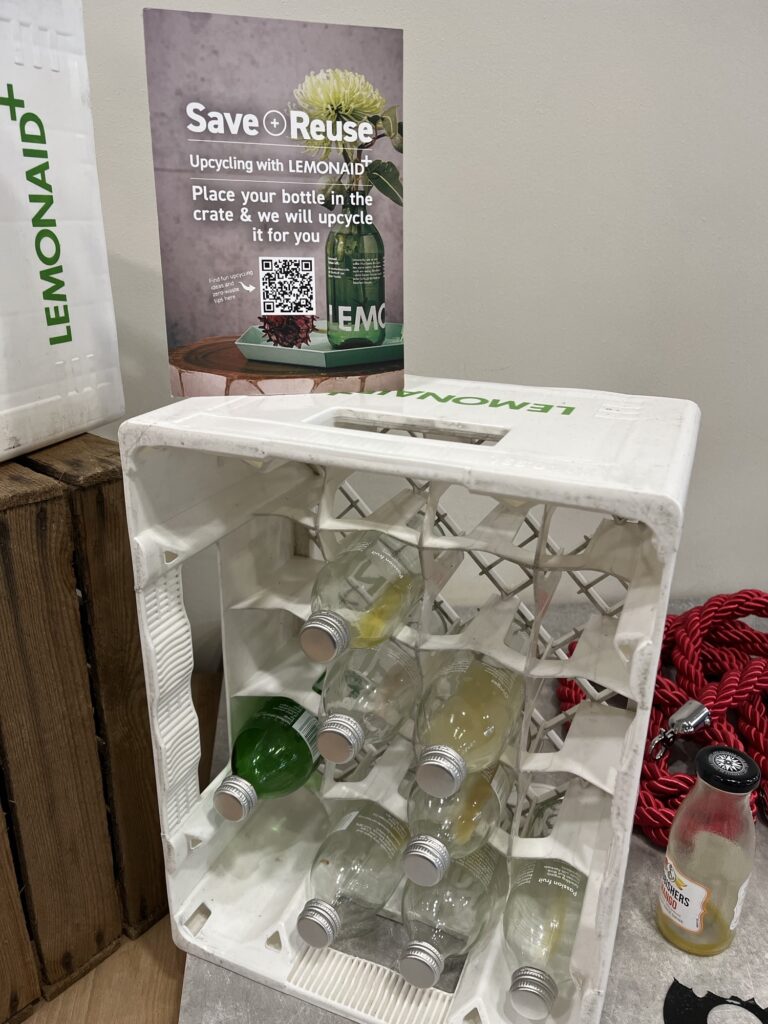 We are incredibly proud to work with BT as their sole workplace catering provider nationwide, collaborating to generate a meaningful and lasting social and environmental impact year after year. It is always our pleasure to cater to BT employees, serving delicious and innovative food concepts that leave a lasting impression.

External links:

Change Please
OLIO
Just One Tree