Q&A with Valentina Mucaria
Earlier this year Lexington Catering held its BariStar of the Year competition where hundreds the Lexington team showcased their coffee making skills. Valentina Mucaria, Club Lounge Manager, Virgin Active Islington was one of the nine finalists who wowed the judges. We took the opportunity to catch up with Valentina to find out more about her role and love of coffee…
Tell us a little about your role…
I manage the retail and the hospitality offer at Virgin Active Islington. My role is to make sure our client is satisfied and that we provide the best customer service. I also invest a lot of time to ensure our health and safety procedures are perfectly followed and support my team by providing training and development.
You recently competed in Lexington's BariStar competition. Tell us more
It was an amazing experience. Everything was so much fun, from the first indoor round to the magnificent finale.
Coca Cola was the perfect venue to hold the final – I was surrounded by my colleagues and lots of people were there supporting me. It might be work but I feel part of a family, it's great.
Whilst I did not win the competition, I was very close and hearing the compliments from the judges during my signature round was wonderful.
Tell us about your signature coffee – what was it? What inspired it?
I called my signature coffee "Segesta", a shake iced coffee with an explosion of Anise, Agave and Liquorice. I extracted the flavouring from Anise stars and liquorice roots and I mixed it with pure Agave honey.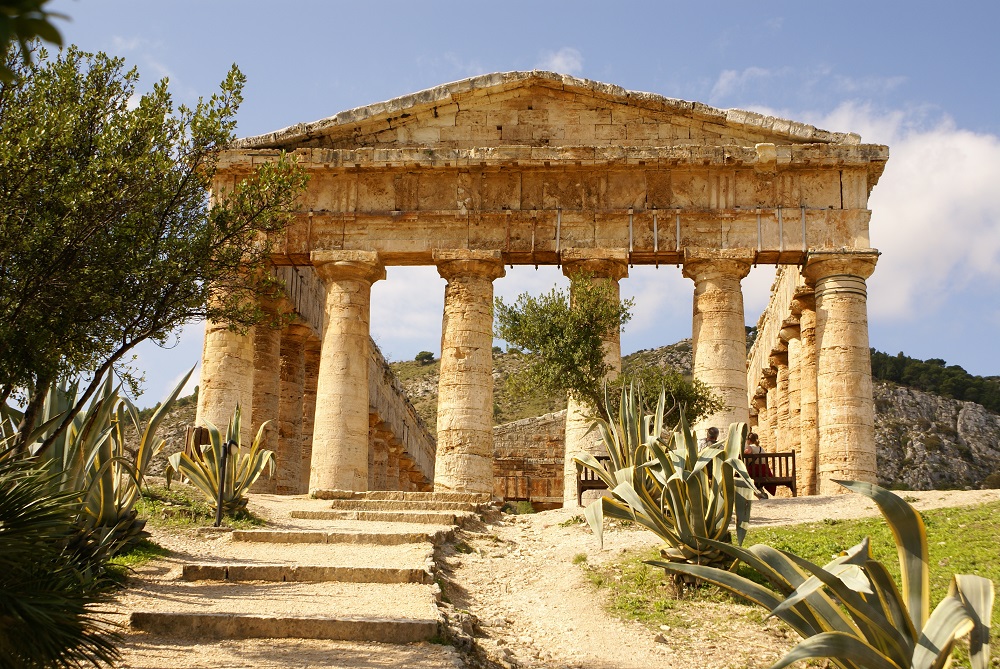 The inspiration, as per name comes from Segesta, a small archaeological site in Sicily, close to the village I am come from. I spent my childhood constantly visiting Segesta, surrounded by Agave, Liquorice and Anise plants. I remember, as a child, watching the older people in my village drinking their espresso with some alcohol made from the Anise plant, so I decided to use the same extraction process excluding alcohol but instead adding liquorice.
Where do you see the greatest innovation coming from, in terms of great coffee?
The greatest innovation is a journey back to the roots. With the constant growth of coffee industry the demand is very high and very often different coffee beans are mixed and roasted together. But to achieve a great coffee you must start with the roasting process and with beans that have been skilfully selected and dried.
Tell us about the coffee you use at Virgin Active Islington
At Virgin Active we serve coffee provided by Matthew Algie, the first triple certified quality coffee beans. The beans we brew for our customers are in fact Organic, but also Fairtrade and support the Rainforest Alliance. Coffee is ethically sourced and traceable so we can provide our customers the best quality coffee and at the same time be proud as a company to take part in helping farmers and environment.
How do you cater for those who want decaf coffee?
Some people can't drink too much caffeine but they do not want to renounce the good coffee taste!
We serve decaf here at Virgin Active. Whilst the taste is slightly different it is still good. I personally believe decaf is a good alternative for those who want to reduce caffeine intake.
What are your three key tips to ensure a great cup of coffee every time?
– Cleanliness.
– The right amount of coffee and good tamping.
– Coffee beans and milk stretching quality.
Top tips for readers making a coffee at home
– Always buy good coffee beans, check for the quality. Arabica or Robusta are good options but it does depend how strong you want your coffee to be!
– Avoid using a mix of different coffee beans!
– Clean and fresh water is also very important to avoid a stale sour coffee.
Finally, what's your favourite cup of coffee?
This is an extremely difficult question for me. I will say, a single espresso, preferably Ristretto! Sorry to be such an Italian stereotype but I love the pure taste of coffee!