Coffee for Change: A Visit to Change Please Academy
This week, our team had the pleasure of visiting our inspirational coffee partner and supplier, Change Please, at their Change Please Academy in Peckham.
Change Please is a remarkable social enterprise that actively addresses the growing issue of homelessness and its damaging effect on individuals and society.
We are proud to have worked with Change Please for many years; with their help, we have not only enriched our coffee offerings but have also been a driving force in uplifting lives and fostering positive change within our client communities.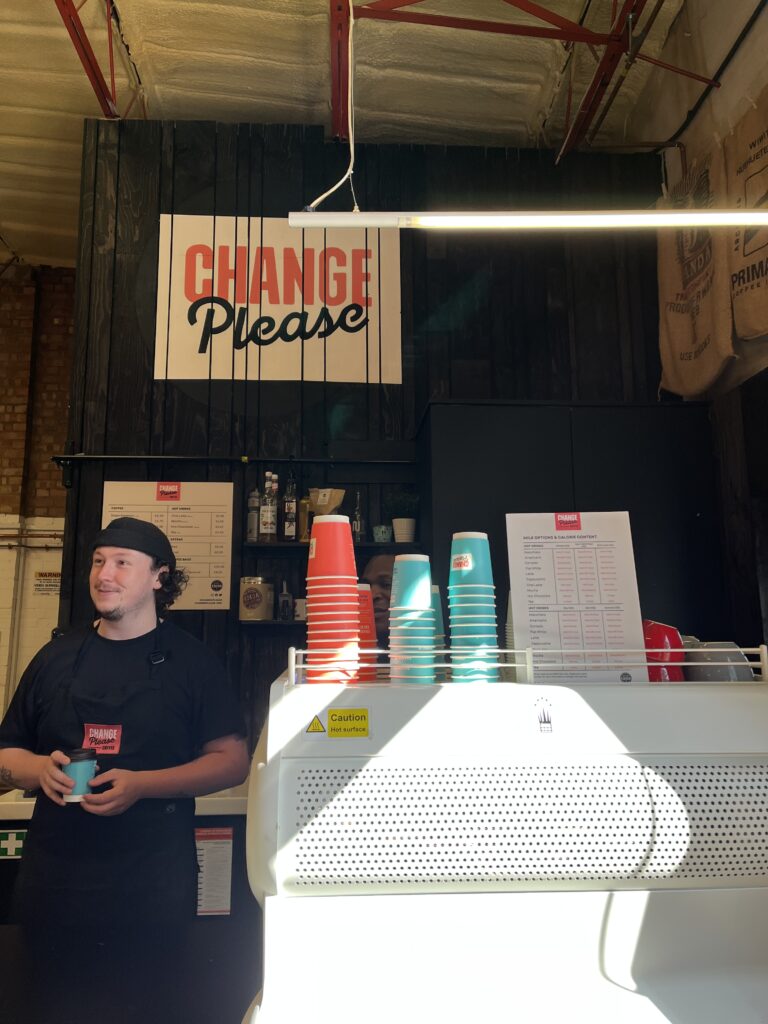 Change Please's unique approach, where 100% of profits go towards transforming the lives of individuals experiencing homelessness, truly resonates with our core mission to create value in the communities we serve. Since the start of our collaboration, we have witnessed incredible milestones:
Introduced Change Please Coffee to 11 of our client sites
Employed 23 individuals from within the homeless community at our sites
Helped to lift over 110 individuals out of homelessness through training opportunities
During the visit, we heard from Change Please founder and co-CEO, Cemal Ezel, who talked through the company's ongoing impact worldwide, as well as their specially designed barista support, training and employment packages for people experiencing homelessness.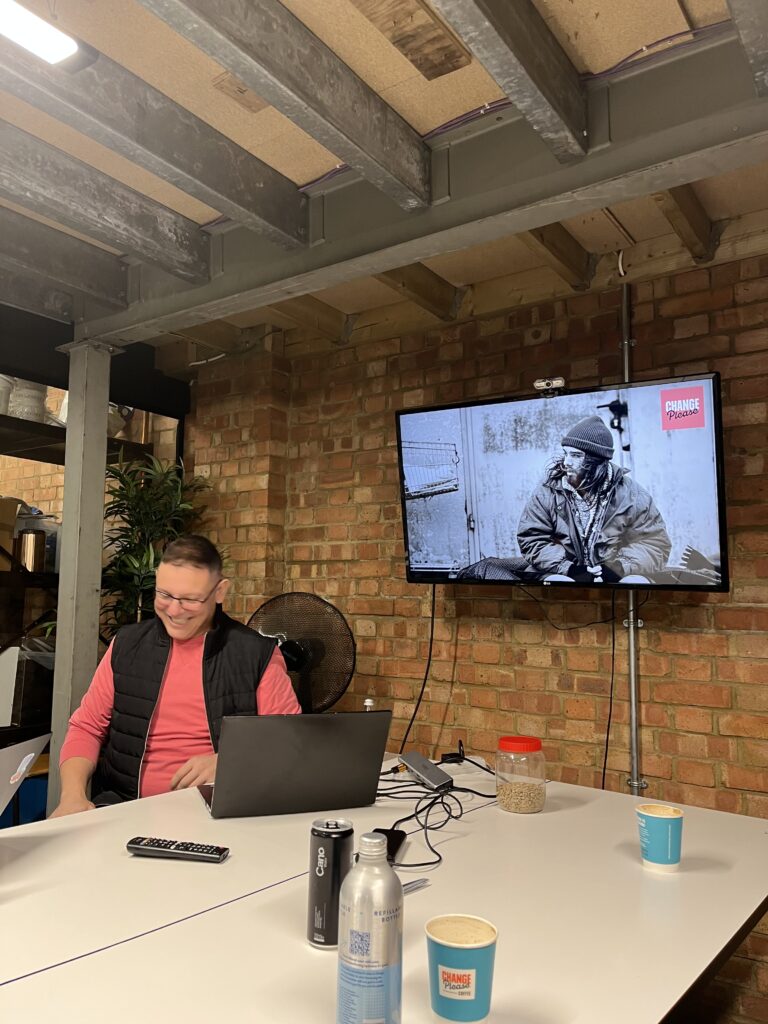 We also had a tour of one of their 'Driving for Change' buses. Each bus embarks on a visit to a different UK city each day to provide those experiencing homelessness in the surrounding areas with access to vital services. These include therapy assessments, haircuts, help to open bank accounts, digital and financial literary training, free GP consultations, employment support, dental services and much more. Between October 2021 and June 2022, the Change Please 'Driving for Change' buses have proudly welcomed over 260 guests.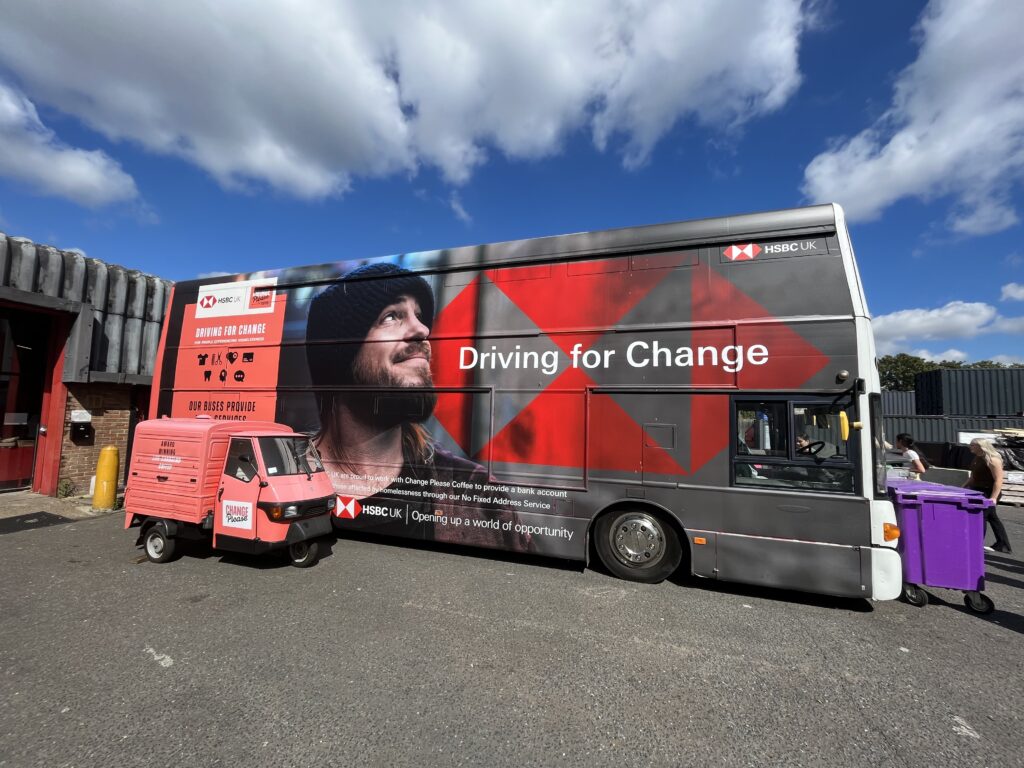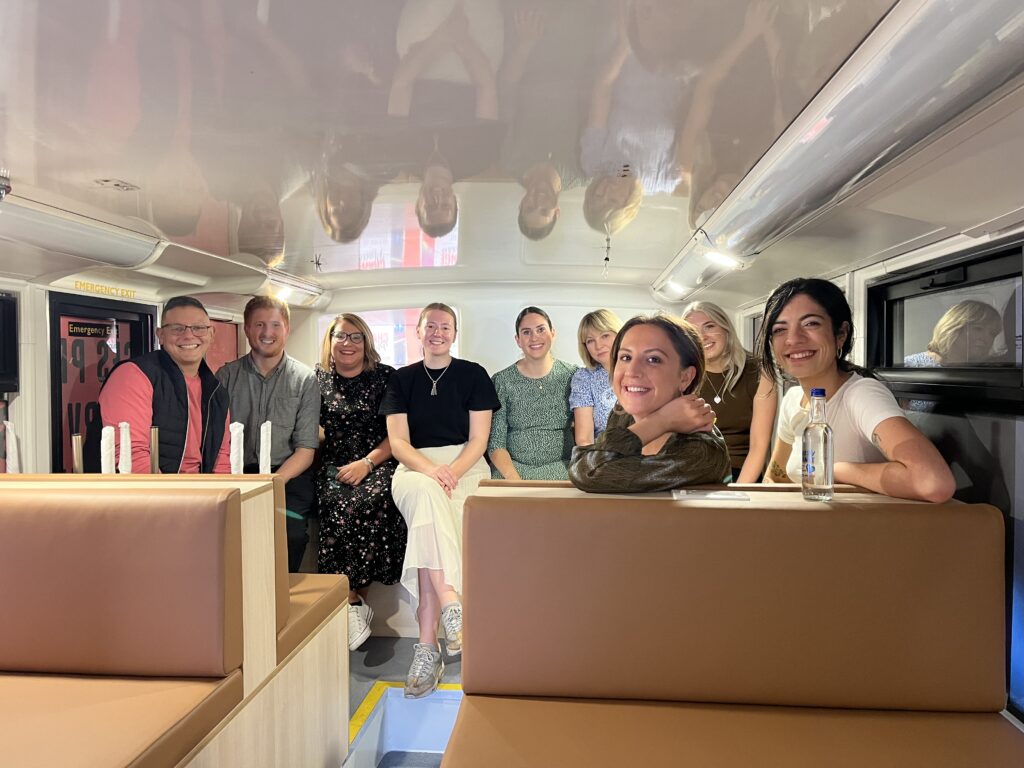 A massive thank you to Change Please for their hospitality, unwavering partnership, and for continuing to bring about meaningful change in our client communities.