Celebrating National Apprenticeship Week
To celebrate National Apprenticeship Week we spoke to some of Lexy apprentices about what inspired them to join our Apprenticeship Scheme.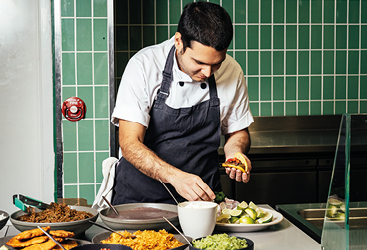 Guillermo, Hospitality Manager told us, "what inspired me to become an apprentice is that I possessed the practical knowledge to carry out my job but I was lacking the more theoretical part of it, administrative and financial areas of the manager's position. I knew that taking on the apprenticeship I would learn about this subject and invest in my professional career."
Guillermo highlighted some of the other benefits that his apprenticeship is offering him, like learning leadership methods and business finance which has helped him in his role.
Enjoying his apprenticeship and new challenge, Guillermo would encourage anyone to take on an apprenticeship like a Level 4 Hospitality Manager course, so they can broaden their knowledge and grow personally and professionally.
Marina, Team Leader found out about the Lexington Apprenticeship Scheme through a working colleague. She said, "it has been a really exciting experience so far as I keep learning new things each week, and I hope to have better knowledge about management, self-awareness and business in general once completed."
Marina went on to say, "to anyone thinking of taking on an apprenticeship, I think it is a great opportunity to progress in your career."
Elzbieta, Team Leader was thrilled to learn about the apprenticeship scheme and jumped at the opportunity to develop her skills. Since starting the scheme Elzbieta has found working with experienced colleagues has really helped her learn new things.
When asked about if she would recommend anyone thinking of taking on an apprenticeship, Elzbieta said, "I would say do it! The knowledge you can get from it is not only beneficial for your career but also your personal life."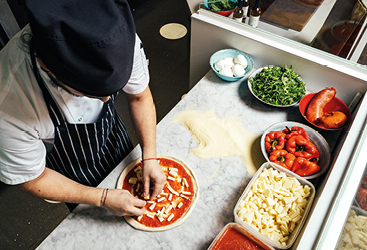 Lex School of Talent
In 2011 we designed our award-winning Apprentice Scheme, Lex School of Talent, to give aspiring chefs an opportunity to learn on the job and build an amazing career.
We work with Springboard and The University of West London to provide an opportunity for new chefs to gain NVQ 1 and 2 qualifications, whilst working in a supportive, fun and stimulating environment.
Apprenticeships are perfect if you want to combine qualifications with practical, hands-on experience.
If you would like to learn more about our Apprentice Scheme and how to join please click here