Celebrating Black History Month Through Food
Throughout Black History Month, we've been on a delicious journey, spotlighting incredible African and Caribbean menus across our client locations. One shining star in this lineup is 'Akwaaba', our Ghanaian food concept helmed by talented Ghanaian chef, Andrew. He's been serving up the true essence of Ghanaian homestyle cooking at its very best.
This month is especially significant as it marks the official launch of Akwaaba following its well-deserved victory in this year's Lexington Casual Dining competition.
We sat down with chef Andrew, the driving force behind Akwaaba, to understand what the recent success of Akwaaba means to him.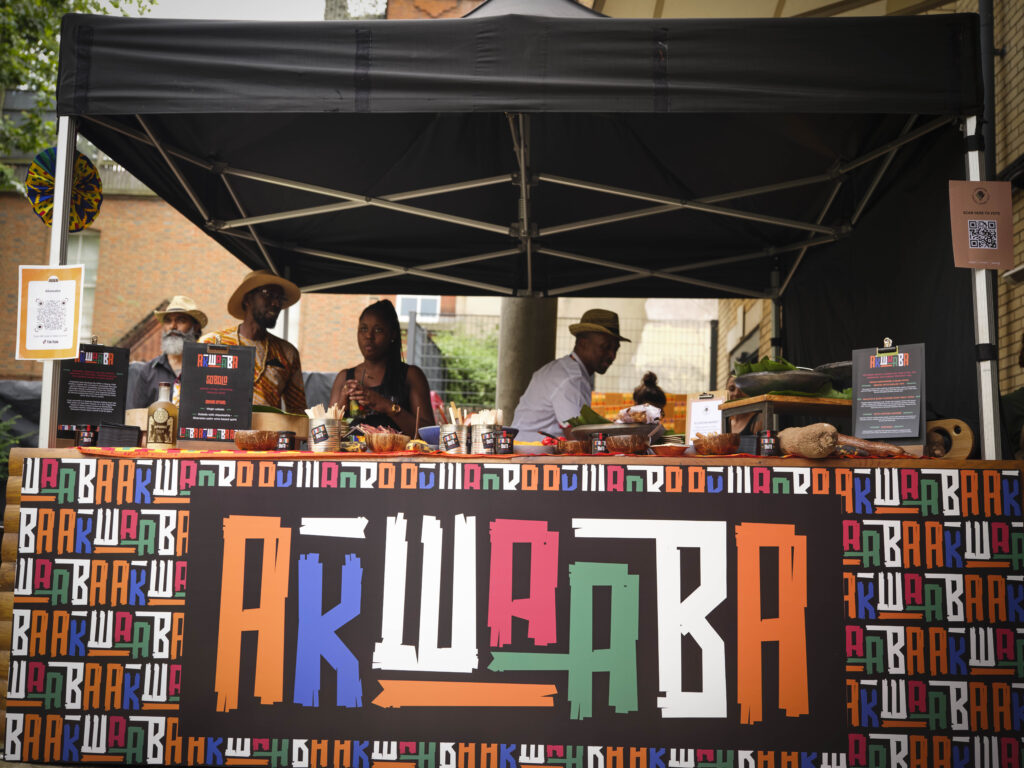 What does the Akwaaba food concept mean to you?
"We grow up eating the food of our cultures; it becomes a crucial part of who we are. Many of us associate the food of our childhood with warm sentiments and good memories and it ties us to our families. That is the true reason behind my creation of Akwaaba. Many of the recipes have been passed down to me from my grandma, and she is where I draw most of my culinary inspiration from.
Seeing people enjoying the same food and recipes that I hold so close to my heart is just incredible. It inspires me as a chef to keep innovating and encouraging people to try new things."
What does it mean to showcase your culture and heritage through cooking?
"I've been a part of the Elior and Lexington family for 20 years now and while I have loved it, there have been times when I felt that I hadn't given back as much as I'd have liked. With Akwaaba, I can contribute something truly personal of my heritage to the company I've dedicated many years to.
My aim is always for people to not only enjoy my food, but to understand about the rich history and culture that underpin it. In the long run, I want to educate others about the cooking techniques and recipes, encouraging them to do more than just taste, but to learn."
What kind of feedback have you received from the Akwaaba concept?
"The response has been great; clients have gone out of their way to personally thank me. Sharing the Akwaaba concept with people, allowing them to learn about my culture, is always going to be a special and fulfilling experience. We've already secured Akwaaba bookings for the coming month and I just can't wait to hear more positive feedback from our diners."
How do you envision the Akwaaba concept developing in the future?
"African cuisine is incredibly diverse, and there's so much more to explore beyond what Akwaaba currently offers. In some ways, Akwaaba is just the beginning. I want to broaden Akwaaba to encompass the vast food cultures of Africa. Authenticity is at the core of Akwaaba, and developing the concept to showcase traditional, genuine African cuisine is an exciting prospect.
Additionally, I have a vision for Akwaaba to evolve into a fine-dining hospitality concept over time. The limitless potential for innovation within the Akwaaba concept keeps it fresh, exhilarating, and uniquely appealing."
What advice would you give to aspiring black chefs in the industry?
"Never shy away from criticism, and always take pride in your culture and culinary heritage. Be authentic and take joy in celebrating a culture that may not always be widely known."
We take immense pride in championing the food and culture of our talented Black chefs. As we wrap up Black History Month, we remain committed to honouring and valuing this incredible heritage through the power of food.