Lex Casual Dining Competition 2023 roundup
Last week marked our second annual Lex Casual Dining Competition.
The competition is a team event and is open to all sites across the Lexington business. Each participating team is briefed to create a new casual dining pop-up concept that could be implemented at their site or across the wider business.
Over 150 guests were invited to attend the final at OKN1, a collaborative kitchen and dining space belonging to New City College in Hackney, also home to our Lexington Chef School.
From 31 impressive entrants, eight of our very own catering teams made it through to the final where they battled it out for the winner's crown. Our teams drew culinary inspiration from around the world and delivered exceptional dishes steeped in culture.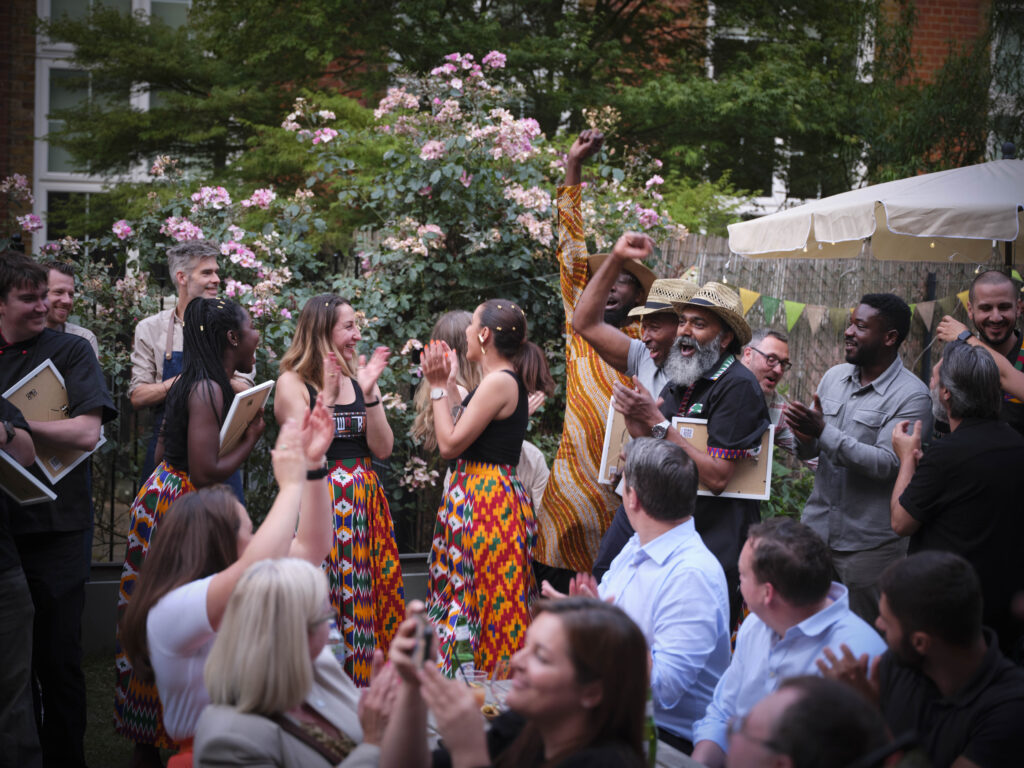 Showcased concepts were based on the ancient trade route, the Silk Road, quintessential Colombian street food, luxury plant-based desserts and cocktail pairings, Istanbul-inspired easy eat pide flatbreads, Tulum-inspired clean-eating Mexican food, vegetarian thali, Ghanaian home-style cuisine, and even a next-level brunch creation!
It was an incredible evening packed with new inspiration, new food and drink innovation, new team collaboration, and new flavour combinations.
But it doesn't stop there. We invited a prestigious judging panel to taste and score each of the food concepts. This included Dhruv Baker, founder of Tempus charcuterie and MasterChef winner, and Neil Rankin, the chef behind Temper and creative director of Symplicity Foods. Their scores were worth 70% of the final vote, while the guests themselves had a 30% say.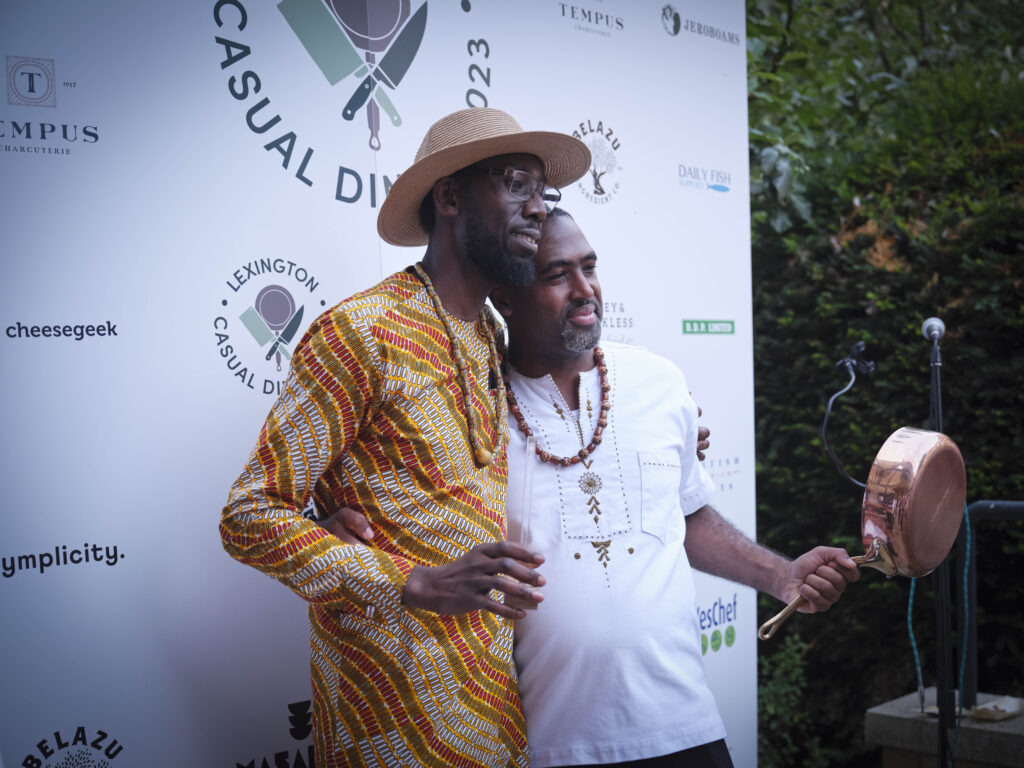 And the winner is… Akwaaba!
Akwaaba, meaning 'you are warmly welcome' in Ghanaian, was created by Ghanaian Chef, Andrew, to showcase the core spirit of Ghanaian hospitality. Food included a fragrant Waakye from North Ghana to a rich vegetarian staple of Akan cuisine known as Kontomire.
All dishes were slowly cooked over coal and fire, the traditional Ghanaian way and the use of tropical produce was something to be admired. As rightful winners, Akwaaba succeeded in providing an authentic Ghanaian experience in the heart of London.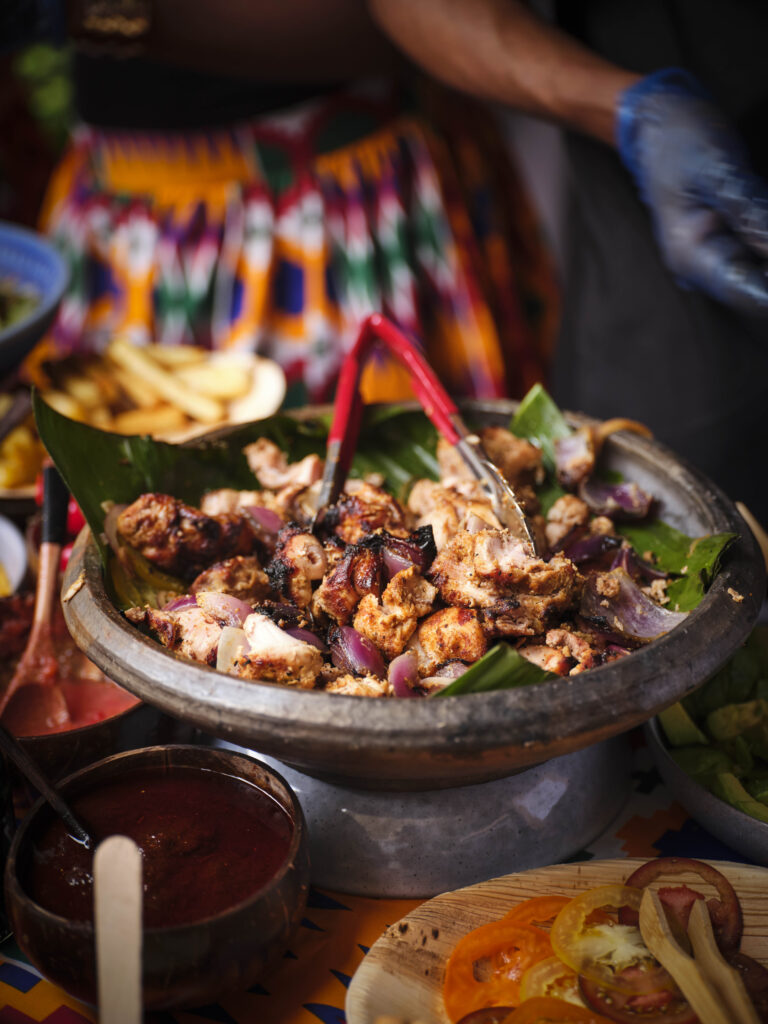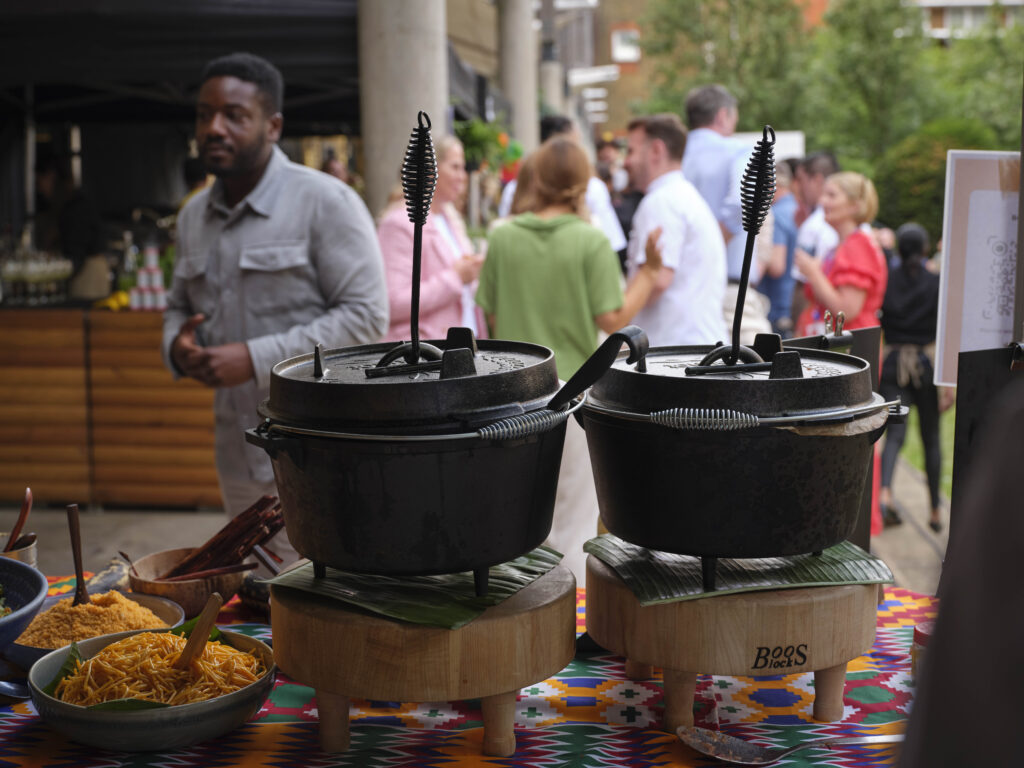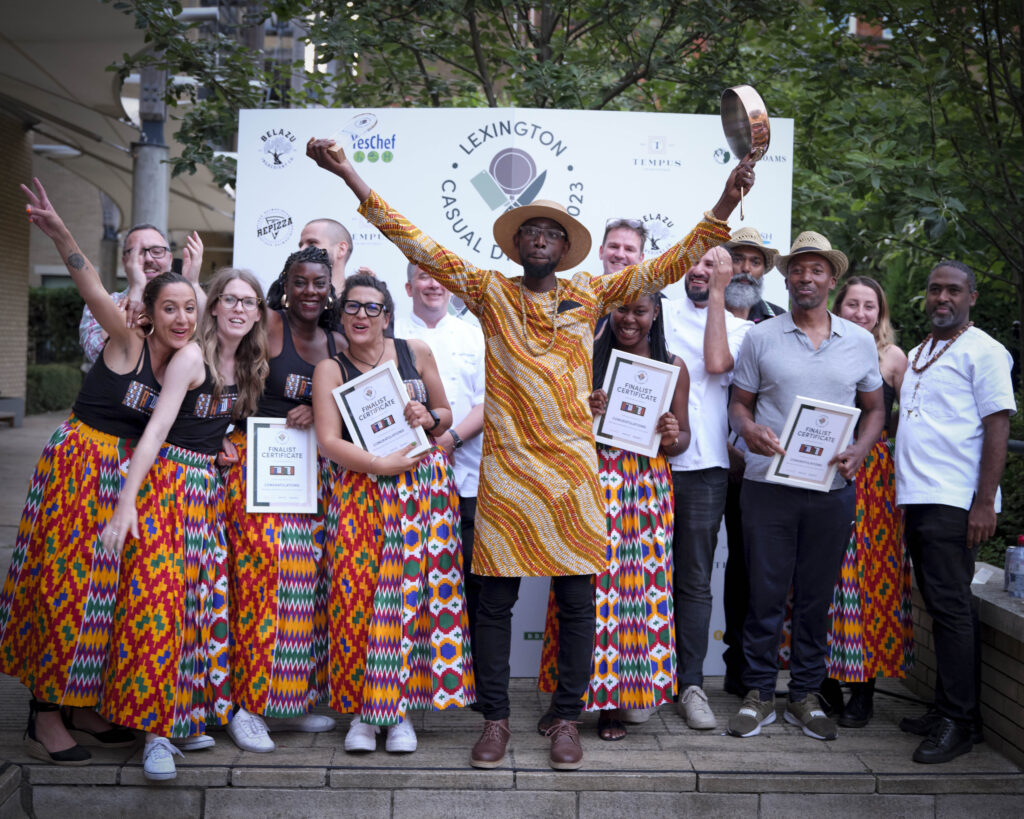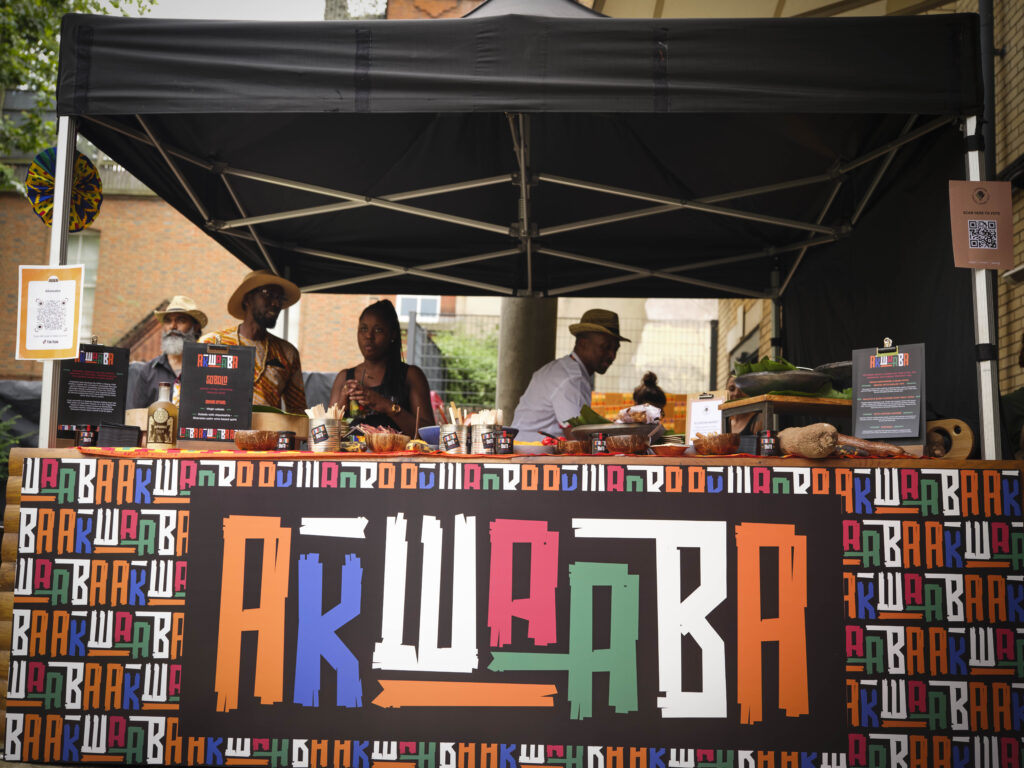 Judge Neil Rankin was enamoured with the concept – "Akwaaba was something I couldn't wait to delve into and that was an education for me."
Congratulations to team Akwaaba. Their concept will now become Lexington's newest food residency and we couldn't be more excited!
Time to meet the rest of this year's finalists!
Chaat Club
The devoted team at Chaat Club, led by Delhi Chef Saurav Nanda, prepared several Delhiite dishes to create a perfectly balanced meal. They embarked on a vibrant journey of flavours, all while staying committed to minimising waste and avoiding the use of plastic.
Menu highlights included a paneer biryani arancini and a mango, coconut and green tea boba latte.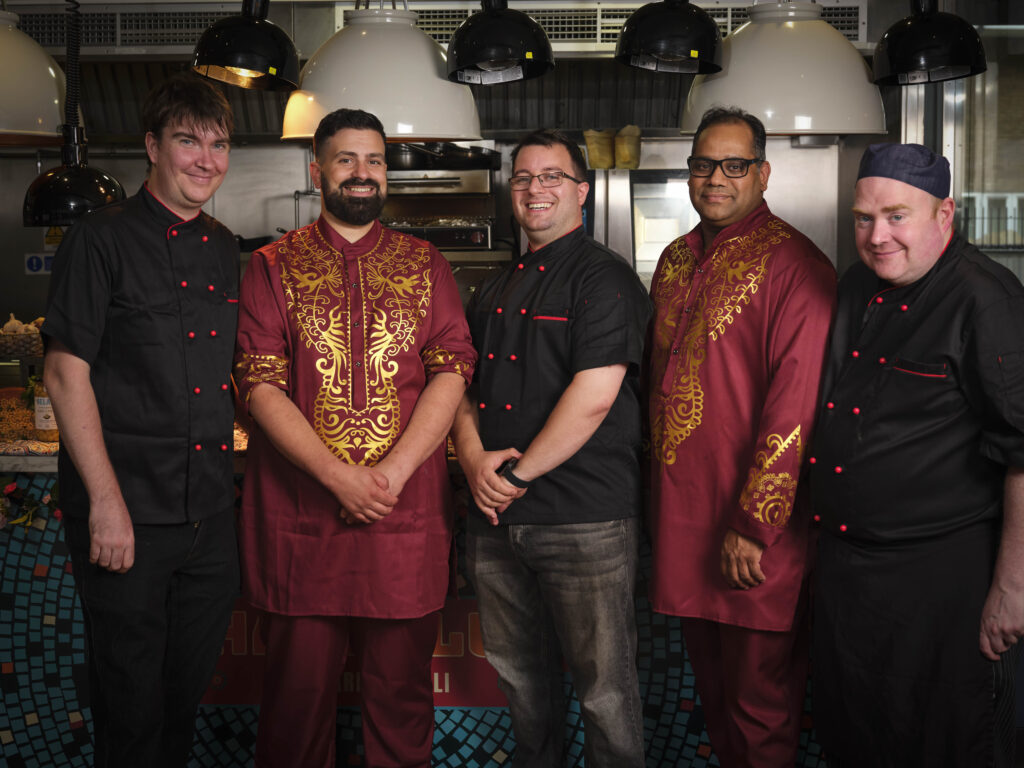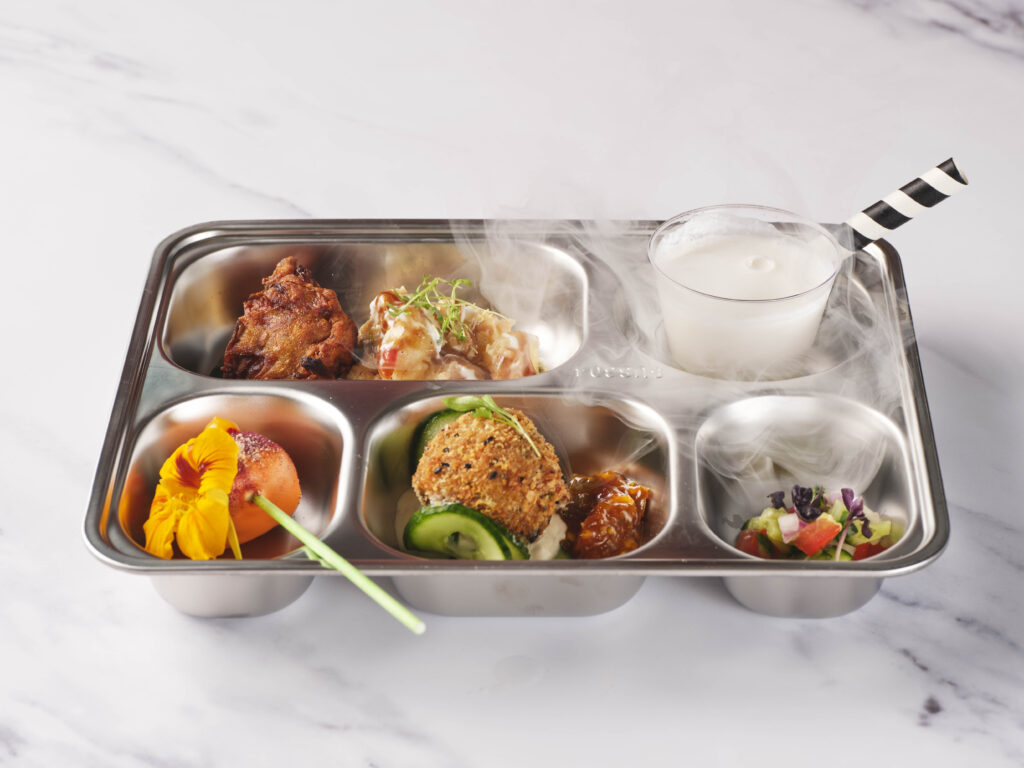 Quintana
Inspired by the boho chic mecca of Tulum, Quintana brought the Mexican coastal feeling to London. Incorporating fresh produce and a free and easy vibe, the team showcased Tulum as a place for relaxation, mindfulness and wholesome Mexican culinary indulgence.
Menu highlights included a grilled cactus salsa madre and spicy Palomita de Mezcal, which went down a treat with the judges.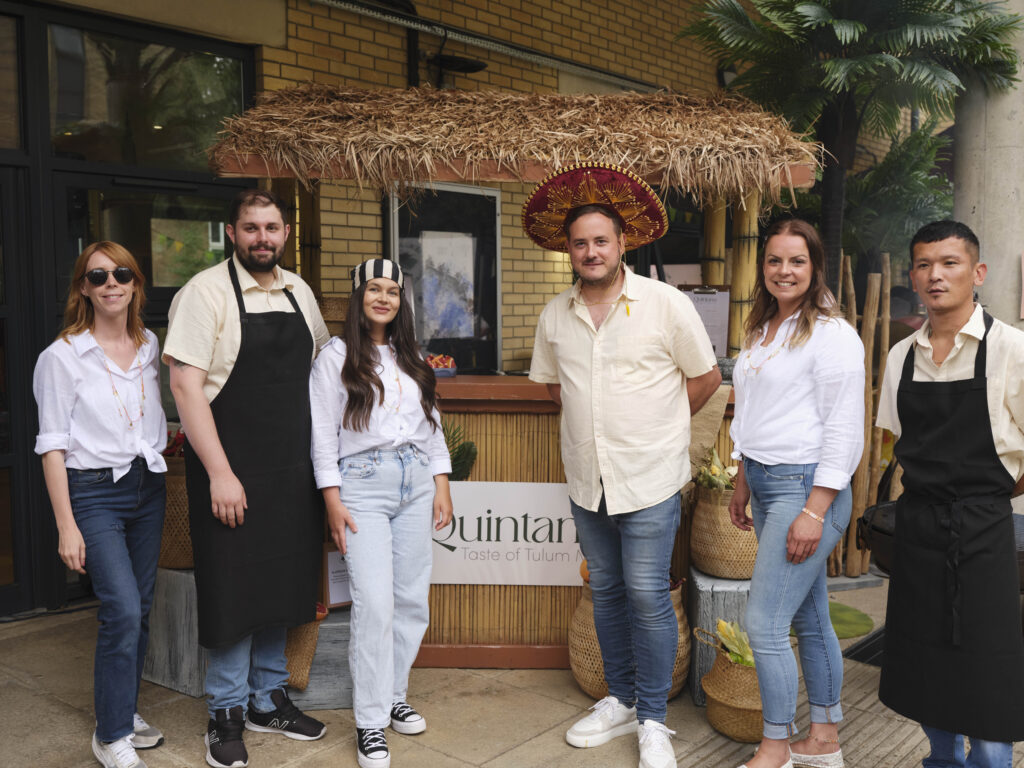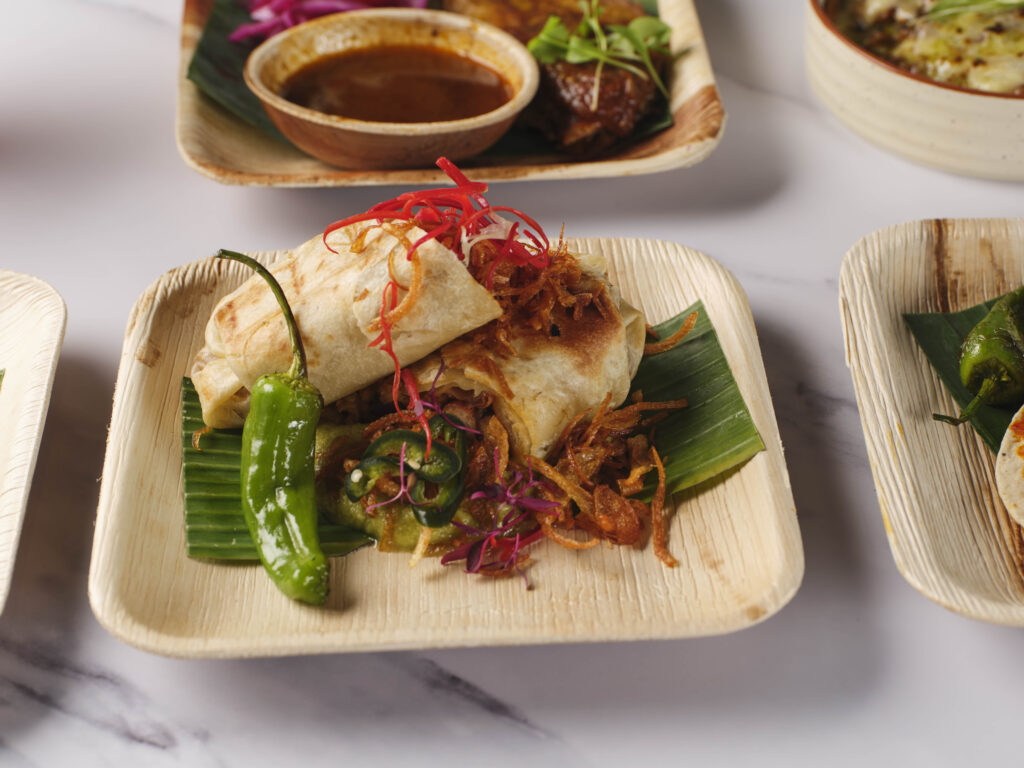 Puck
Serving up circular discs of freshly baked croissant dough, in the shape of the iconic hockey puck and filled with delectable premium ingredients, Puck upped the ante on the cherished breakfast bun classic.
Their game-changing breakfast concept included wild boar and apple patties, sweet rum butter-infused pucks and a twist on the espresso martini.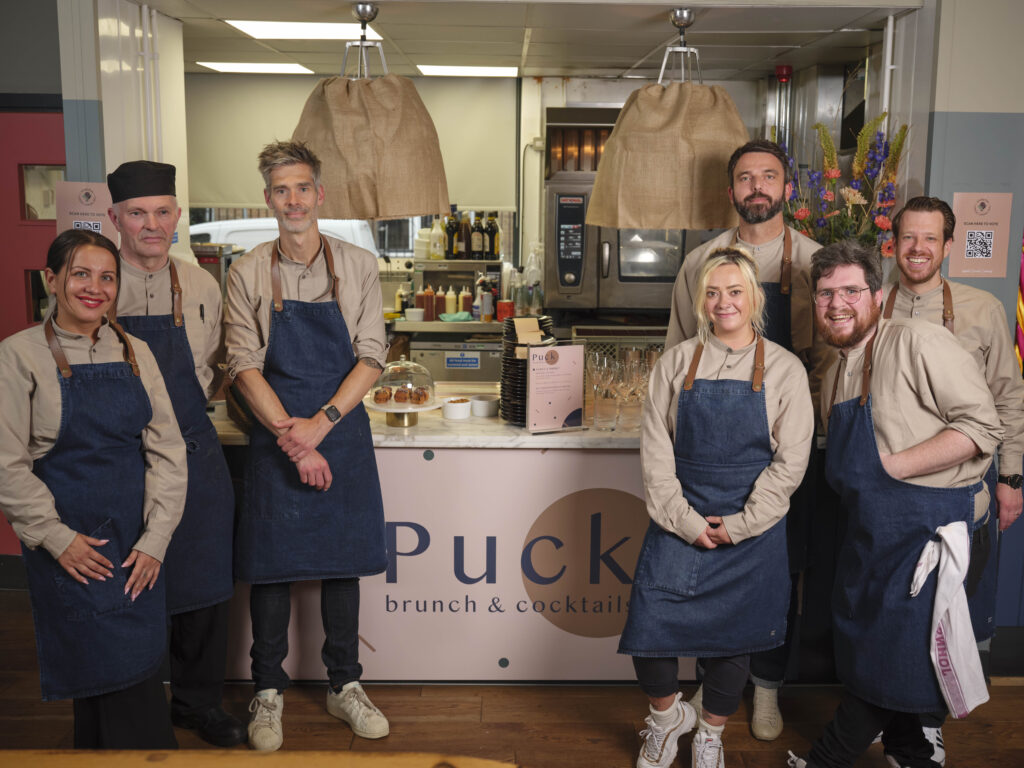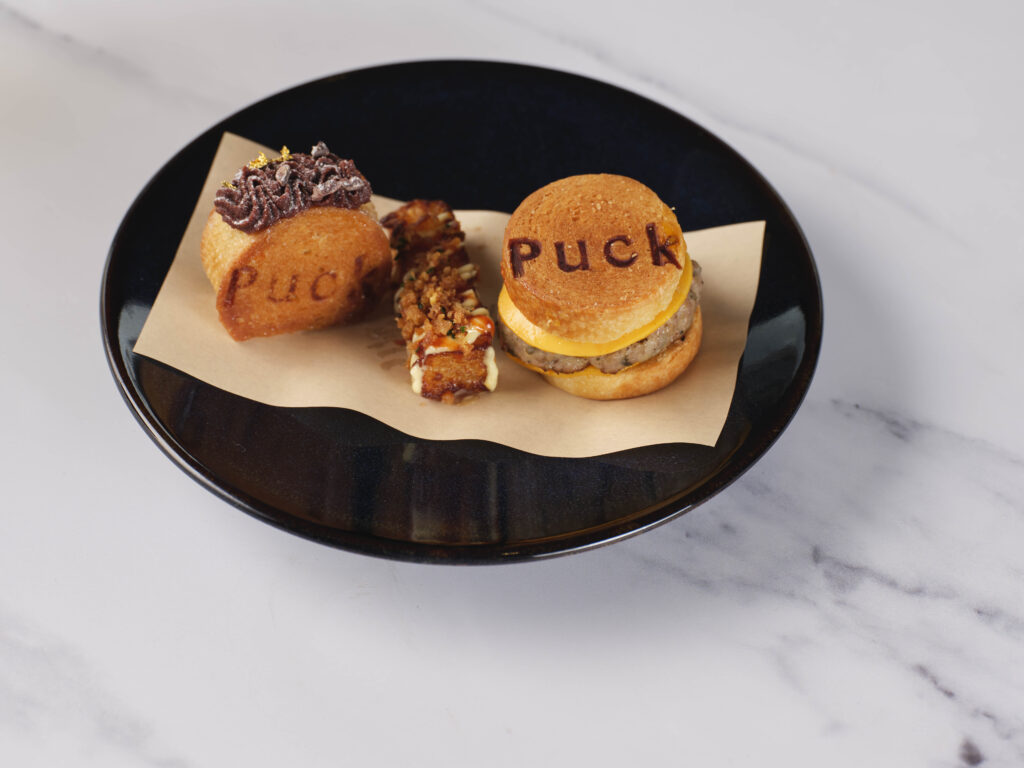 PLANT by Sift & Bake
Orchestrated by our Head Pastry Chef, Natalie Sheridan, this concept defied the conventional approach of reserving premium desserts for a select few, bringing guests a collection of decadent vegan desserts even non-vegans would adore. 
The presentation was extraordinary! Menu highlights included an elegant plant-based raspberry mille feuille dessert and a Paloma cocktail pairing.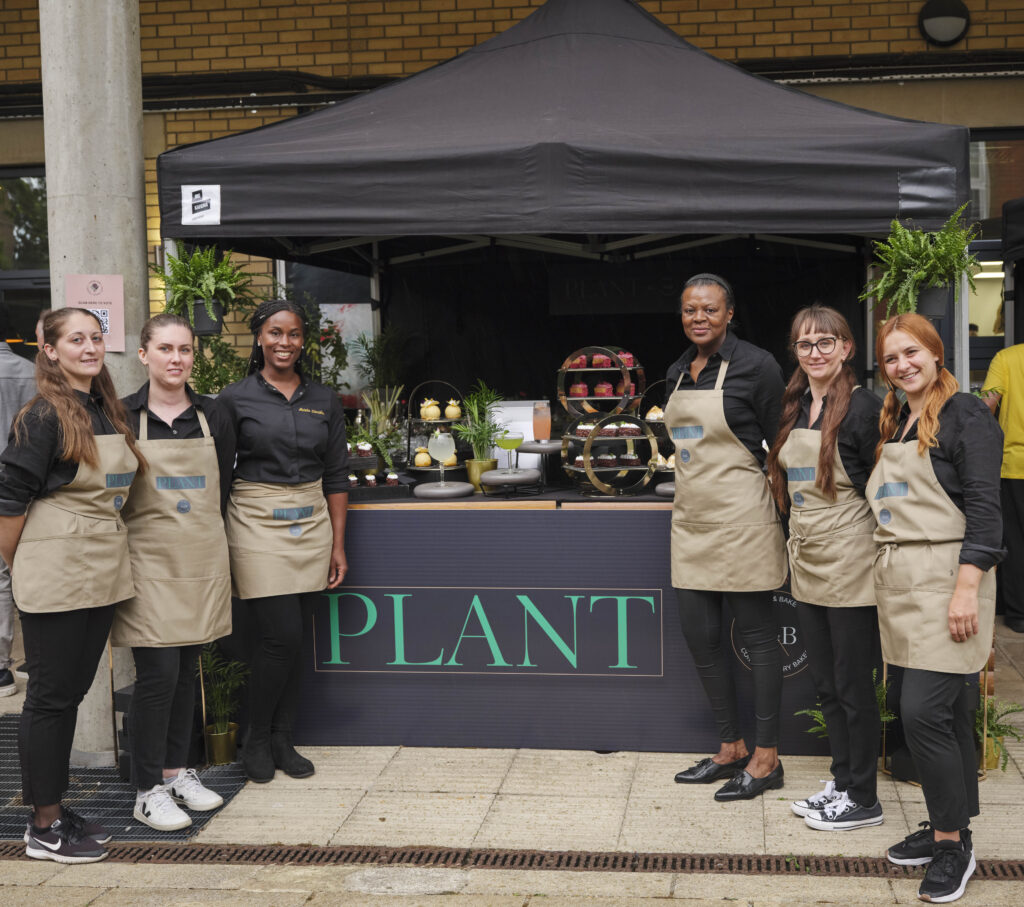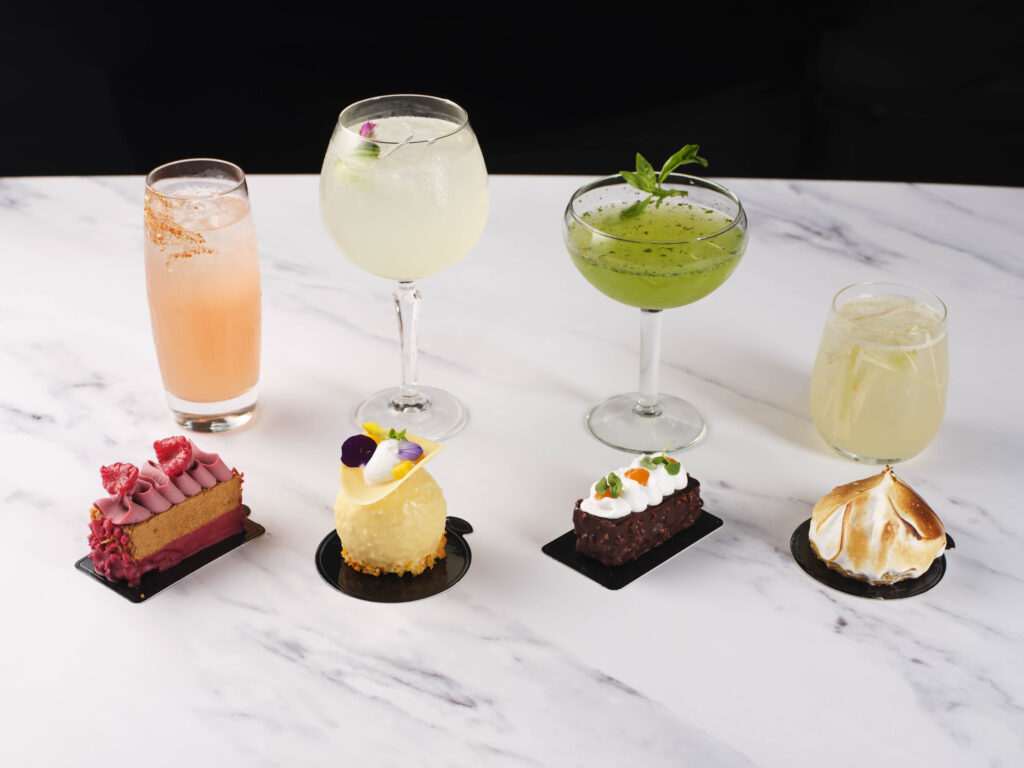 Silk Road Bazaar
Silk Road Bazaar was created by the reigning champions who took home the winner's prize in last year's competition. Far from their previously victorious Japanese and Latin fusion concept, Silk Road Bazaar brought to life the food, drink and soul of the ancient trading route. 
Their concept immersed guests in the vibrant tastes of each destination from Italy and Persia to India and China.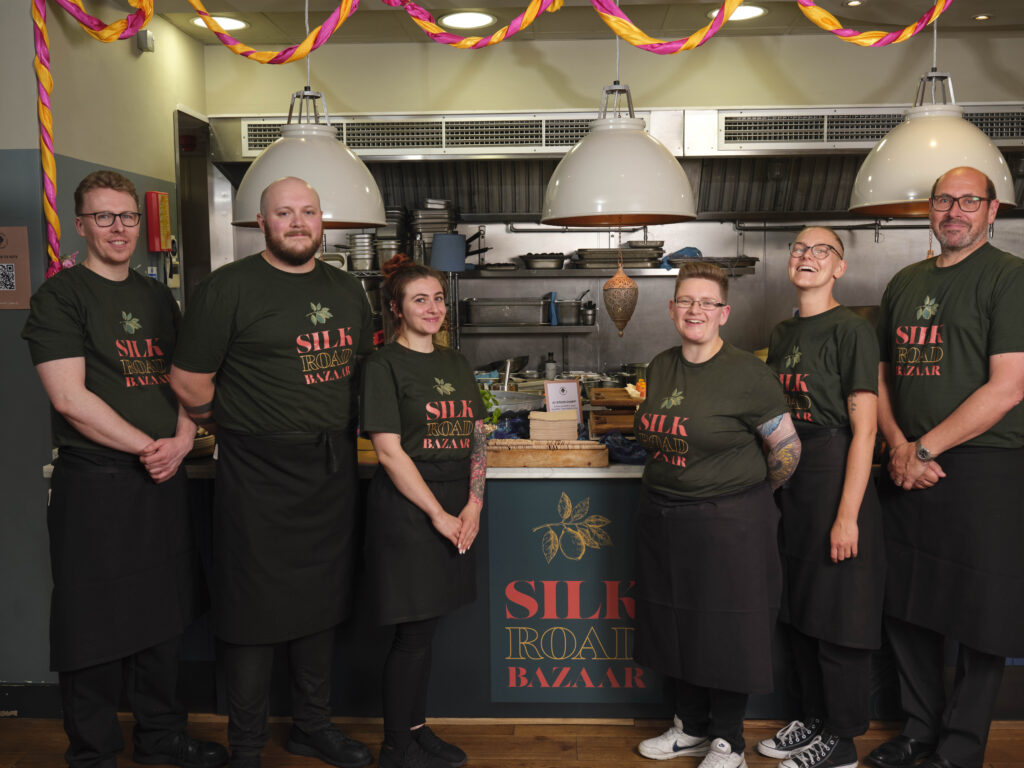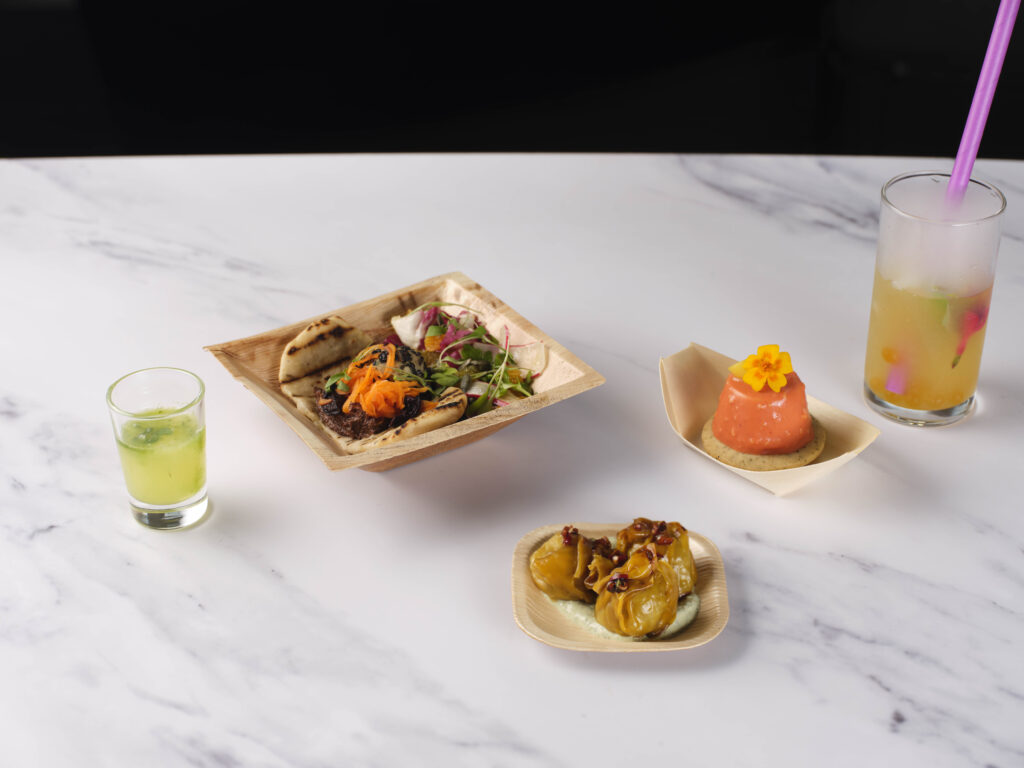 Caleña
Combining the best parts of her Colombian roots, Dominican birthplace, and Spanish upbringing, Caleña is not only a celebration of the beloved South American staple: the Arepa, but a salute to Chef Jeannette's mixed heritage.
Caleña's menu skilfully incorporated ingredients like tamarind and cassava, alongside the South American tradition of utilising every part of the pig, including the tongue!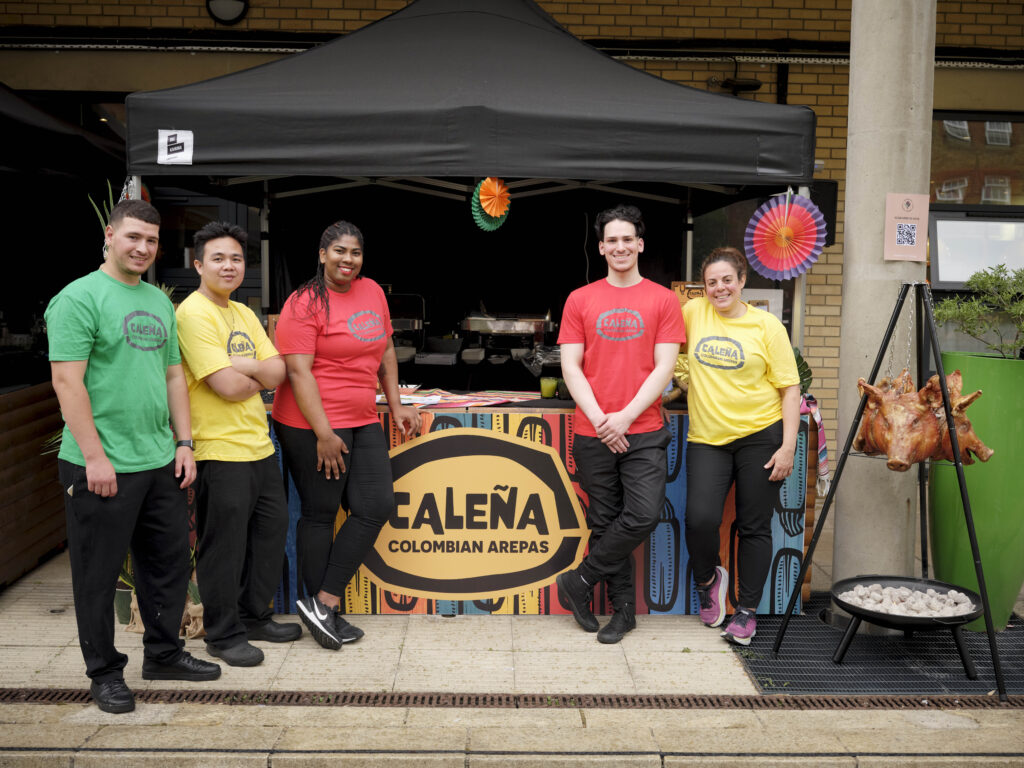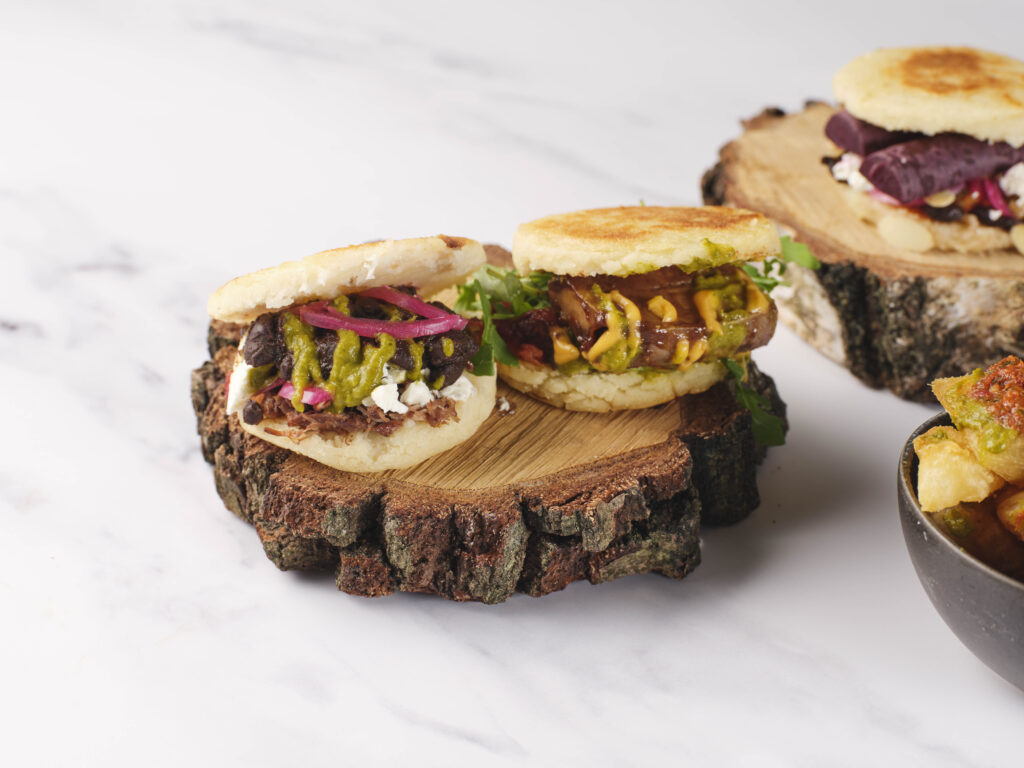 Phatbreads
Head Chef Mike's passion for amazing quality ingredients and bold flavours led him to create Phatbreads which pairs a traditional flatbread base with layers of modern, confident flavours.
The concept was inspired by visits to the former home of modern Turkish Cypriot flavours and Pides: Oklava in Shoreditch. The idea was to take the pide, a relatively unknown dish in the UK, and elevate it to the next level.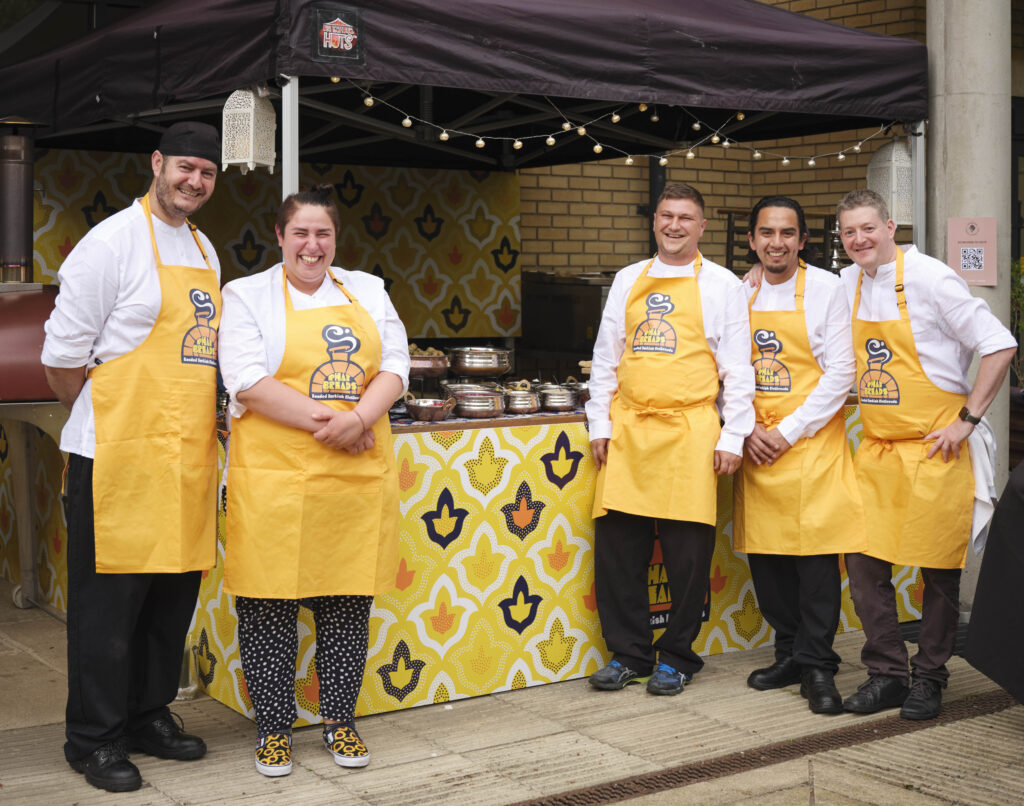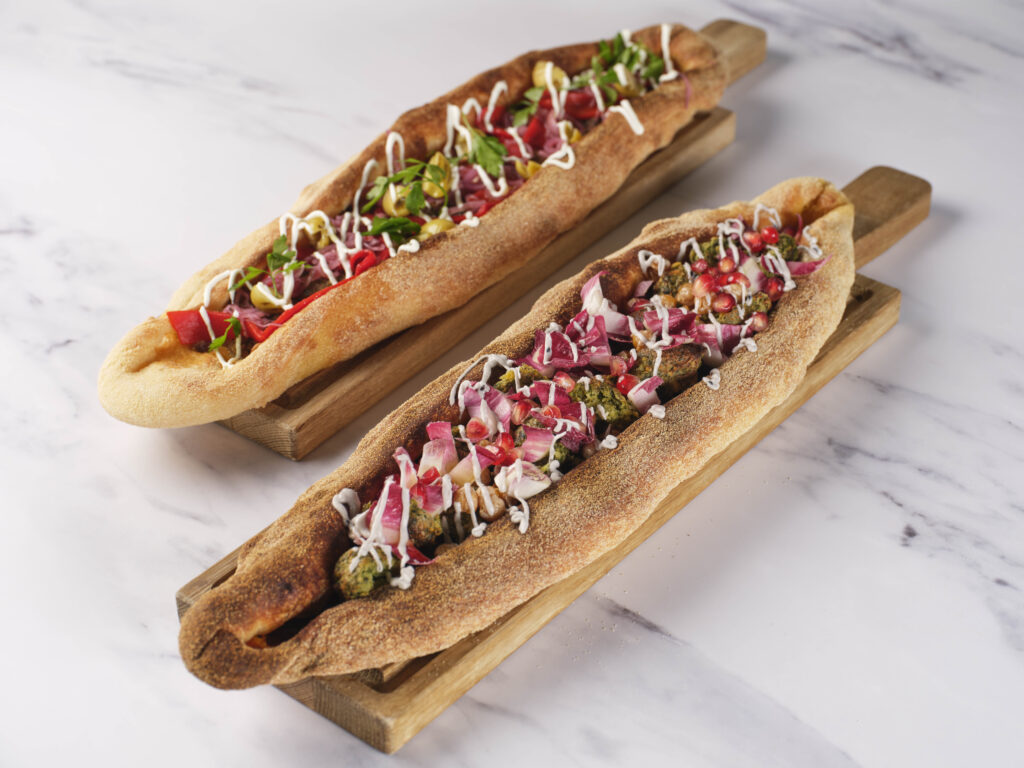 A special thank you
We are so proud to see an even greater diverse range of concepts than in prior years, and it was truly exciting to see our teams pull together to create such innovative and inspiring concepts.
To our judges, the rest of the team who made this event possible and our wonderful suppliers – thank you!