Rob Kirby speaks to BBC Radio Kent about the shape of catering
Rob Kirby, Author and Chef Director of Lexington Catering, was interviewed by Dominic King on BBC Radio Kent. They discussed life in the City, up and coming talent, what's in season, a recent roundtable with The Caterer and working with Starlight Children's Foundation.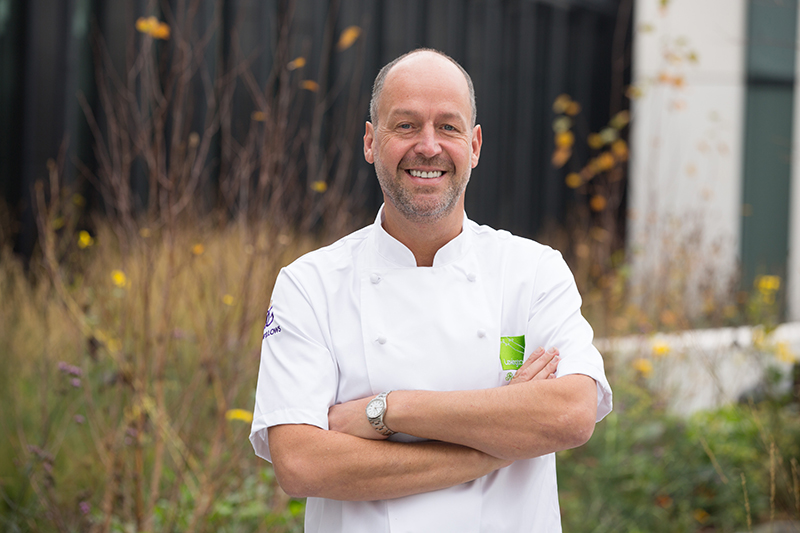 Rob went to the studio armed with a feast, prepared by Sam Potter, Development Chef at Lexington. He used asparagus, which is in season at the moment, from Dyas Farms in Kent and prepared a chilled asparagus soup and pancetta wrapped asparagus spears.
Rob and Dominic talked about the Starlight Children's Foundation, a national charity dedicated to brightening the lives of seriously ill children and their families, who Rob does some work with. Last week, Rob teamed up with Pastry Chef, Claire Clark MBE, to make one little girl's dream come true. Claire decorated the cake with one of Starlight's children and then arranged an afternoon team with Snow White. 
Rob said, "To stand back and watch things like this happen is the best part of my job. It's amazing to a little happiness to other people through food and what we do."
They also talked about the challenges and opportunities facing the industry in attracting new talent, following a recent roundtable discussion with The Caterer. Rob said, "If you really love catering and hospitality then work becomes part of your life – people want to come to work and it is really important to invest in them, helping them to achieve their career goals and also achieve a positive work-life balance. As a business, we constantly stand back to check what we are doing. There's a lot we can learn as an industry from other places, like New York, where front of house is seen as a career of choice."
You can catch up here if you missed the show (2hours 11 mins in).