Matt Wood joining Lexington as Managing Director
We are delighted to share that Matt Wood has joined the Lexington family as our new Managing Director.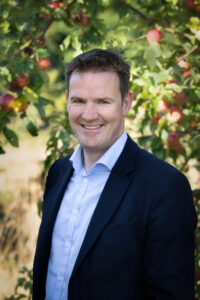 Matt is a real foodie whose career in corporate food service spans over twenty years. He has worked in various senior executive and operational roles most recently with Restaurant Associates. He is familiar working with high profile clients and he was recognised by The Caterer and awarded a Foodservice Cateys Regional Manager of the Year.
Matt's values are aligned to our own in terms of Lexington's focus on people, food and service excellence, and drive for diversity and innovation and he is incredibly excited to be back working in an industry he loves.
The appointment of Wood fills the position left by Julia Edmonds, who was promoted to the role of Corporate Business Development director at Elior in September 2020. She remains involved in the Lexington business as Non-Executive Chair.
Julia Edmonds said: "I, along with the wider Lexington team am excited to welcome Matt who brings experience from his work in the hospitality sector and his most recent role working with clients who share a similar culture and values. As a real foodie he is determined to a make a positive impact in the midst of these difficult times and I know that Lexington will flourish under his leadership."
Welcome to the team Matt.