Lexington's Chairman Tim West Wins FSM 2012 Lifetime Achievement Award
Lexington's Chairman, Tim West, has been recognised by industry peers with the Lifetime Achievement Award at the second annual FSM Awards on Monday, 26th November.
The Awards, which took place at the Royal Garden Hotel, London, are organised by FSM Magazine to celebrate the very best in the food service management sector.

Tim joined Lexington in January 2006 as Chief Executive bringing with him a wealth of experience to work alongside Mike Sunley to achieve their shared vision for Lexington and the company's strategic business development plans. Since then, Lexington has built a reputation as one of the market leaders in our sector and is approaching £30m in annual revenues.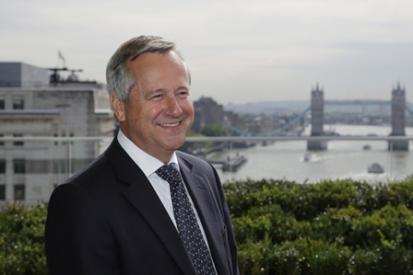 Tim is recognised as an industry leader with a proven track record of growing and strategically directing contract catering businesses as well as playing key roles within the professional bodies including ACE, the BHA, Arena, Springboard and the Institute of Hospitality. His passion for the hospitality business is further demonstrated through his commitments at Oxford Brookes University where he is a visiting Fellow and was a founder member of the Mentoring Scheme for all final year students through chairing the Alumni of the hotel school.


He is the 'Industry' representative on CHME, the Council for Hospitality Management Education and most recently ensured the continuance and success of the Young Guns competition for hospitality student of the year through Lexington sponsoring and hosting the event. He has also been a judge for the Cateys for the past 14 years and is active in the City of London as a Freeman, and a Court assistant in a Livery Company.

Tim's early career commenced in banking before he decided to follow a course in Hotel Management. After which he progressed in catering management at major London teaching hospitals and then he enjoyed a meteoric rise through the contract catering industry. 

After 5 years at Compass he left as Regional Manager for 100 high profile accounts such as the Hurlingham Club, CBI and Institute of Chartered Accountants, then joining High Table as Operations Director.
Four years later, in 1993, and following its acquisition by French group Elior he became Managing Director. His success with the company was recognised in 1998 when Tim was awarded the prestigious Catey Award for Food Service Manager of the Year – a definite career highlight. By 2000 with sales for High Table at some £60m – a flurry of acquisitions was undertaken with Nelson Hind, Brian Smith and Catering & Allied – combining to form Elior UK. As Chief Executive this combined group became the UK's fourth largest contract caterer with sales of £175m pa.

Commenting on his award, Tim said: "It's been a tremendous journey much of which has been with my close colleague and business partner Mike Sunley. Together we have worked with many other wonderful people along the way. So this is a great honour bestowed on both me and Lexington, and it will keep me motivated for years to come!"

The judging panel were looking for the one person who stands above all others in their lifetime dedication to the United Kingdom's contract catering sector.