Lexington Catering Announce 2019 Barista Champion
Lexington Catering, one of the leading contract caterers in London, gave the Lexington team the chance to battle it out at the sixth annual BariStar competition. Six finalists went head to head in a competitive final on 2nd May 2019, where Luis Caicedo, Barista at Lexington Catering, was crowned BariStar of the Year 2019.
Each entrant had just 10 minutes to make their 'Signature Drink' – a recipe they created, using any ingredient excluding alcohol, which will be served at selected Lexington sites. A panel of judges scored the baristas based on their description of the coffee, visual presentation, creativity and taste.
The judging panel for the final included Lexington's Managing Director, Julia Edmonds; Chef Director, Rob Kirby; Alice Innocenti, winner of BariStar 2018; Will Corby Head of Coffee, Pact; and Celeste Wong, Coffee Roaster and Blogger.
Luis's winning signature drink is called Arabicoa. It includes habanero infused mousse made with Ecuadorean chocolate, espresso and steamed milk.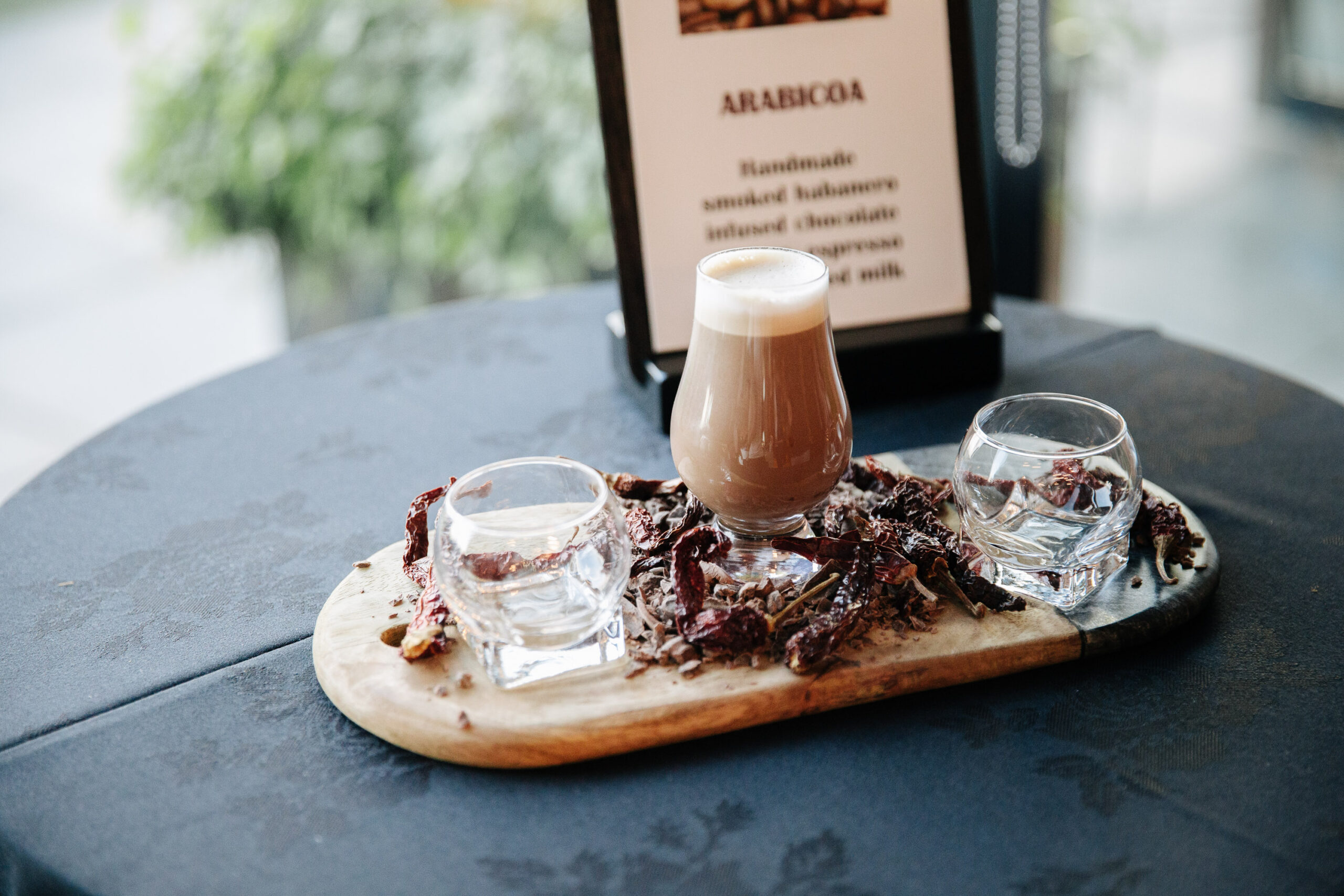 Rob Kirby, Chief Director at Lexington Catering says, "It was amazing to see the team in action and trying to pick a winner was tough because they have all shown such skill – the technical ability and creativity reached another level this year. Luis really shined with his signature drink – the chilli chocolate really worked it's a natural magic and Luis delivered his drink with no shortage of flair and flavour. I was left wanting more!"
Commenting on his win, Luis Caicedo, Barista at Lexington Catering says,"I am so happy! It's my second time competing for BarisStar of the Year and I have finally done it. I'm so proud to have won and it's amazing to represent Lexington and Change Please Coffee who have helped me throughout the competition, with their training and ongoing support. I have really enjoyed the process and I now look forward to the future, working with the Lexington team to introduce my coffee throughout the business and continuing to make tasty coffee at my cafe."
The 2019 Lexington BariStar competition was open to everyone who works in Lexington and the Elior City B&I business. Eight baristas competed in the technical round and six were selected to go head to head at the live final, where they had to demonstrate to the judges they not only have the technical capabilities to make fabulous coffee but also creativity. This year's winners are:
– 2019 BariStar of the Year: Luis Caicedo
– Second Place: Mosses Owusu
– Third Place: Ali Nikkhoy
Commenting on the competition, Will Corby Head of Coffee at Pact, said, "What a fantastic competition we have witnessed tonight, the skills they demonstrated during the technical semi-final combined with the signature drink tonight has resulted in a very close final. Luis is a well deserved winner, the heat the drink generated in the mouth combined with the sweetness of the chocolate and the acidity of the coffee blew me away, absolute genius."
Julia Edmonds, Managing Director of Lexington said, "Our clients and customers appreciate good coffee, which is why competitions like this are so important. It gives the Lexington team the chance to work with our fabulous coffee suppliers and put their creativity and barista skills to the test. What was fantastic to see tonight is how each finalist showcased their own personality through their drinks and they really pushed the standards. We're immensely grateful to all of our judges and to our coffee partners, Change Please, illy, UCC, and Union, for investing their time and coaching our team."
The six finalists are all baristas at Lexington and include:
– Mosses Owusu
– Ali Nikkhoy
– Khaled Rachedi
– André Brown
– Luis Caicedo
– Laura Armosini
Luis Caicedo's winning prize is a Nuova Simonelli Musica- Espresso Coffee Machine sponsored by UCC.