Lexington Shortlisted for FSM Award 2019
Rob Kirby, Chef Director at Lexington, has been shortlisted for the Innovation Award at this year's prestigious FSM Awards.
Now in their ninth year, the FSM Awards, which are run by B&I Catering magazine, celebrate those who make a positive contribution to the contract catering industry.
Julia Edmonds, Managing Director of Lexington, says, "We are delighted Rob has been shortlisted for the Innovation FSM Award. It's a real testament to the work he does with the wider Lexington food team and his constant drive to do things differently for the benefit of our clients, customers, team and the wider community."
Rob recently worked with the Lexington team to introduce Lexington's award-winning TRASHED brand. This focuses on creating delicious dishes, utilising sustainable breeds and cuts of underused meats and vegetables that generally end up being thrown away, was launch at Lexington's annual chef competition, Lex Chef, in November 2018. It then started to be rolled out across client sites in February 2019 to raise awareness around food waste.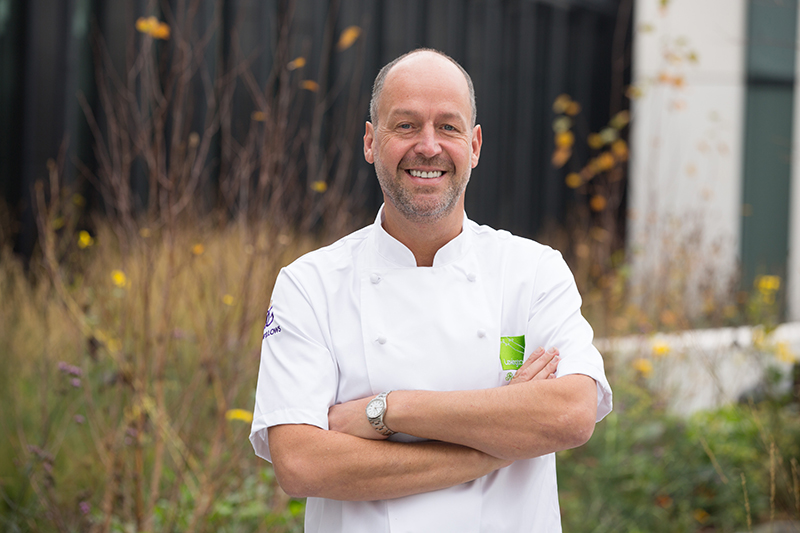 Rob has over 30 years of cooking experience, having worked in the finest hotels and restaurants in the UK and abroad, Rob ensures that great food remains at the very heart of Lexington. He works with the Lexy team to deliver fresh, simple, seasonal and tasty well-sourced dishes.
Winner of the first 2013 Foodservice Catey's for 'Chef of the Year', Rob regularly appears on BBC television and radio showing the nation how to cook. He is also an award-winning author of 'Cook with Kids' and 'The Family Kitchen' and shared the royalties with The Children's Hospital School at Great Ormond Street.
He believes food can bring lots of fun and enjoyment to people and works with schools to inspire young people to spend more time in the kitchen. In 2011, he partnered with the University of West London and Springboard UK, to design a two year Lexington apprenticeship programme, Lex School of Talent.
We look forward to the FSM Awards, which take place at the Royal Garden Hotel, on Monday 18th November.