Summer Chef's Forum
With the arrival of warm and bright evenings, we cooked up something rather special at our Summer Chef's Forum to inspire our Lexy team during the summer months. We had a line-up full of foodie goodness and we are so excited to share some of the highlights in this post.
Our amazing team of chefs joined together with our suppliers to showcase products that are always sustainable, always innovative and always on trend!
The forum was a time for sharing and connecting with our team of food enthusiasts and everyone enjoyed our delicious supplier pop-ups! Our lovely suppliers were able to talk about their products, give out samples and answer questions from our team.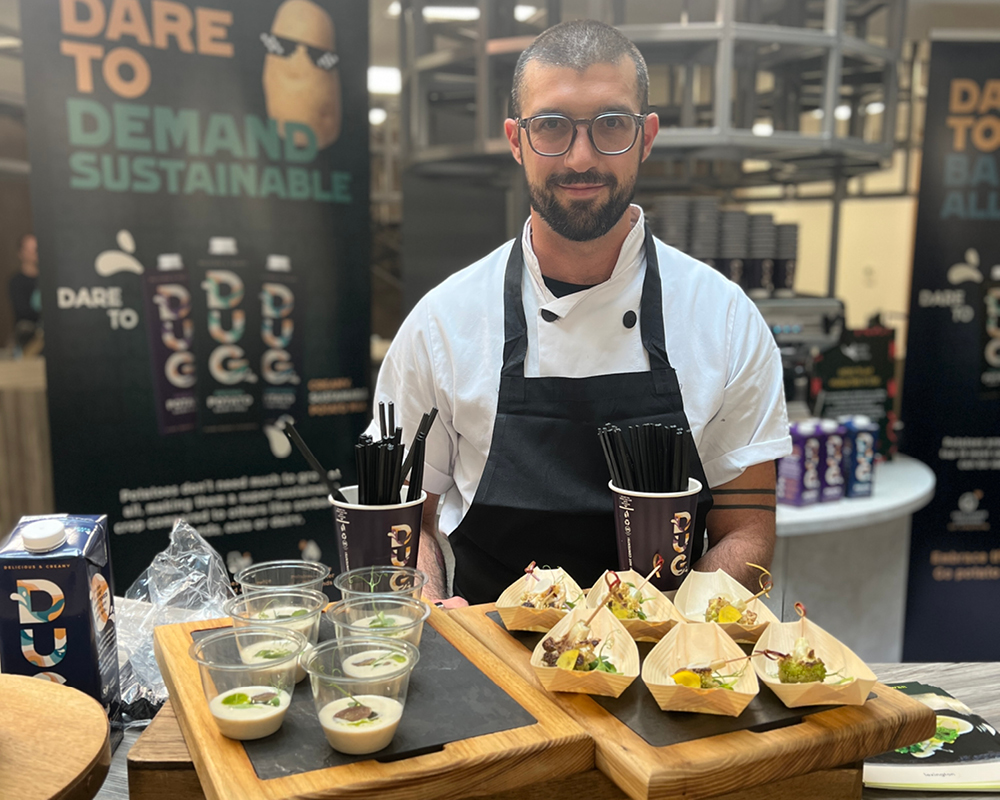 DUG is a delicious, creamy and vegan-friendly plant-based drink. It's made from potatoes, has a really low climate footprint and can be used just like any other milk.
The DUG team joined with our supplier Orang Utan Coffee to give product tastings of DUG Barista designed to add creaminess to any hot drink and barista-quality foam.
The alternative plant-based milk not only makes great coffee but can also be poured into your cereal bowl, mixed into your smoothies, put in your hot drinks, used for cooking your favourite dishes, or just enjoyed by the glass!
Our chef Mattia made Crème Pat Fritters, Ajo Blanco and Romanesco Cauliflower Steak using DUG potato milk. All three recipes were delicious and we're looking forward to sharing them again in the future.
Meticulously spiced, award-winning charcuterie made from single breed pigs and ex-dairy cattle. A delicious joint venture between Masterchef Finalists Dhruv Baker and Tom Whitaker.
The range includes an Achari Spiced Salami, Spiced Loin, King Peter Ham and Chesnut Smoked Coppa. We love seeing our chefs get creative with their charcuterie plates and put their own spins on them.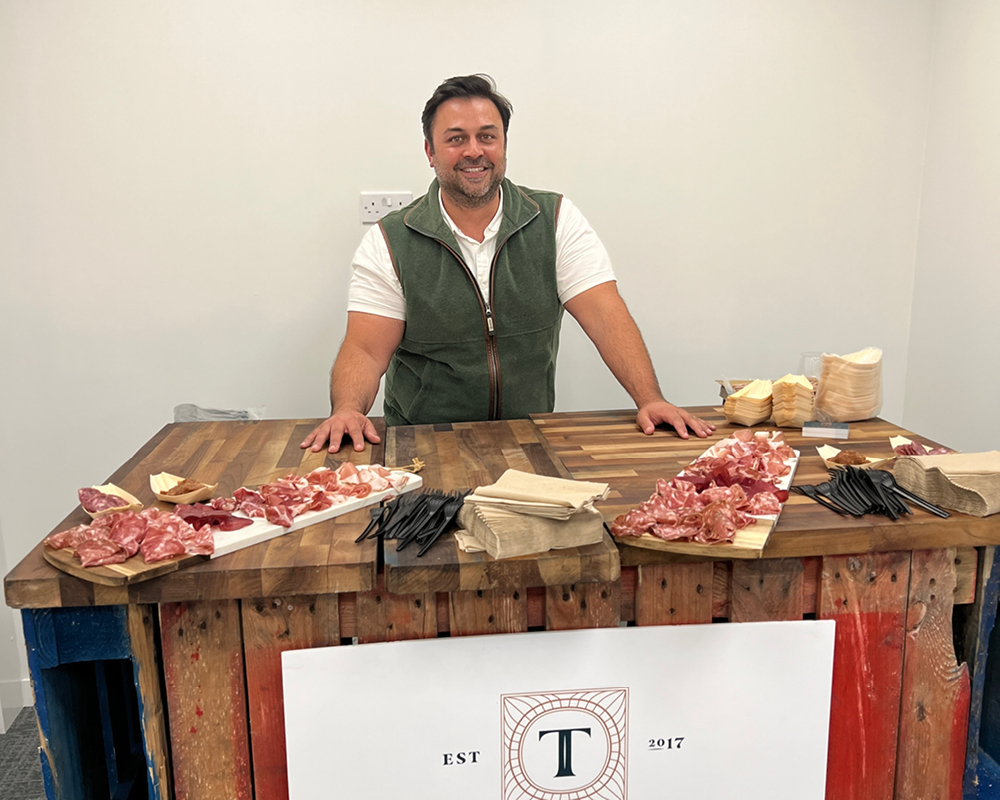 Founded by Neil Rankin and the Wogan brothers, Mark and Alan who own Homeslice Pizza. Neil began experimenting with fermented vegetables to prove that plant-based 'meats' could still taste incredible without lots of processed powders. As a professional chef and a trained butcher who is world renowned for cooking meat, who better to make something to replace it.
The Symplicity product range began with burgers and sausages, and now includes minces, sauces and much more.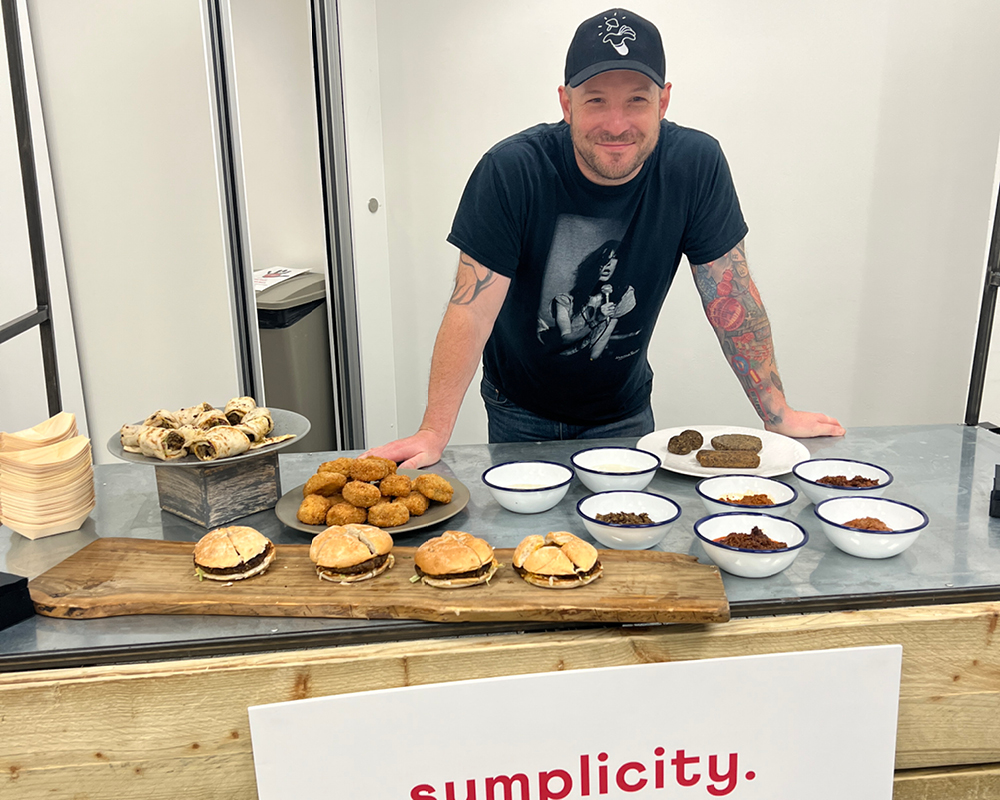 Award-winning artisan cloth-bound cheeses. Quicke's have been nurturing their family's land for 14 generations from the idyllic corner of Devon. They use time-honoured methods and recipes passed down through the years to create outstanding cheese, handmade, clothbound and slow-matured to perfection.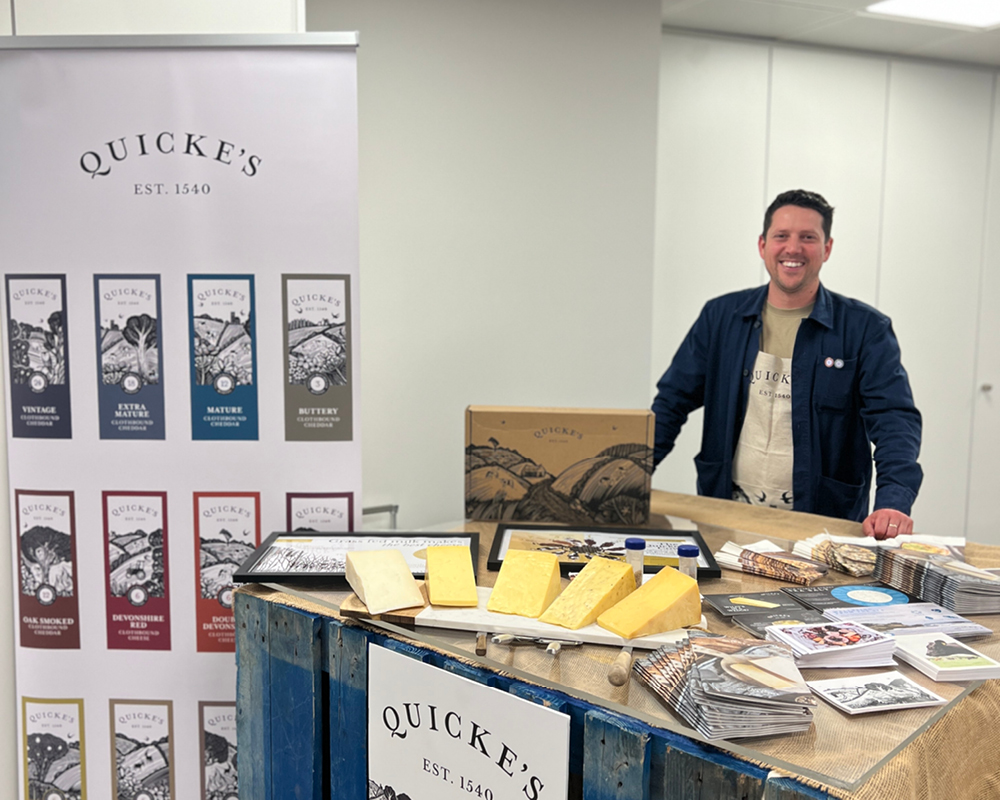 Carefully crafted using natural ingredients, each shot is boosted with Africa's ancient superfruit, the baobab.
Unrooted harness the power of the nutrient powerhouse that is the ancient superfruit the baobab and bottle it for the 21st century. Each drink supports gut health, immunity, healthy skin and are natural energy and metabolism boosters. Every drink is 100% vegan and caffeine-free made from all natural ingredients.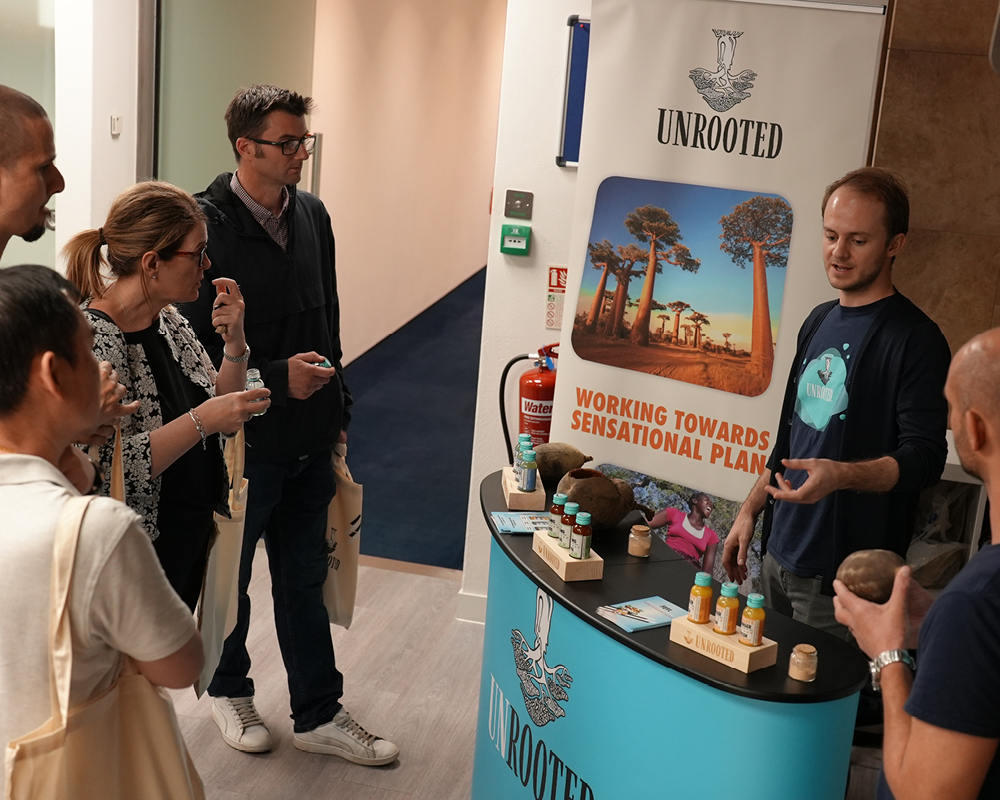 We partner with Chefs Eye, a food tech reduction technology to monitor our waste levels. Using this technology gives us an insight into preparation, spoilage, counter and plate waste data so that we can act on this wastage and work towards our reduction in food waste targets across the business.
Wasting less involves everyone and we love working with the Chefs Eye team to get the message our there to our teams and customers.
Cooking Demonstrations
There's nothing better than a lemon treat on a sunny day, which is why we finished our Summer Chef's Forum with cooking demonstrations of the official Platinum Jubilee pudding, Lemon and Swiss Roll Amaretti Trifle. Our team was excited to get their baking hats on and learn the dessert fit for the royal occasion!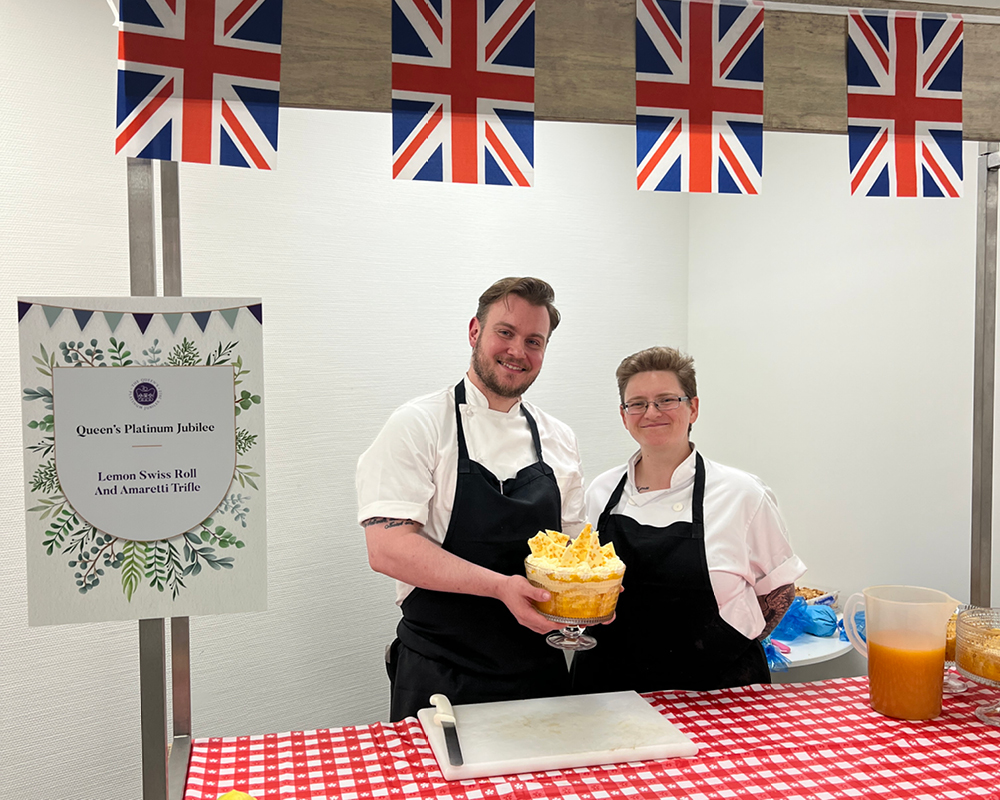 We had an amazing time putting our Summer Chef's Forum together. Special thanks must go to Jon Lilley and the rest of our team who made this event possible, and to our wonderful suppliers. We hope you had as much fun as we did!