A global chef community driving a sustainable food future
In recent weeks, our food development team alongside our sustainability business partner, Chiara Gianusso, had the pleasure of attending the annual Chefs' Manifesto Action Hub at OmVed Gardens.
This chef-led project brings together over 1100 chefs from around the world to discover the simple, practical actions that can be taken in kitchens to deliver a sustainable food system.
Spanning two days, this global chef community aims to empower chefs in over 77 countries worldwide to drive progress against the food issues that matter most to facilitate healthier people on a healthier planet.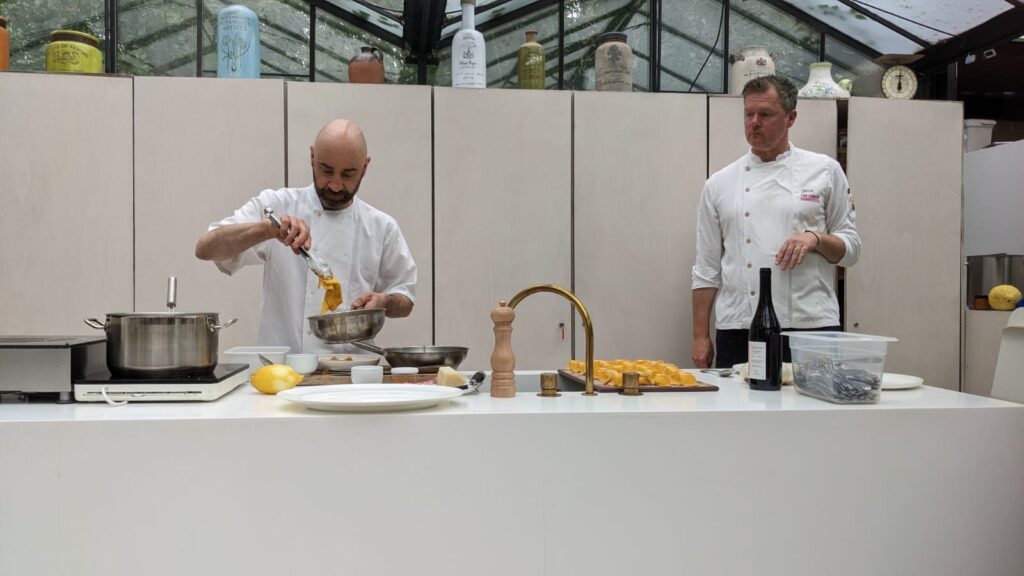 Their framework, The Chef's Manifesto Action Plan, is tied to the United Nations Sustainable Development Goals and consists of simple, practical actions chefs can take to deliver accessible and routine food sustainability initiatives. This framework is grouped into the following 8 areas:
The Chef's Manifesto Action Plan
1. Ingredients grown with respect for the earth and its oceans
2. Protection of biodiversity and improved animal welfare
3. Investment in livelihoods
4. Value natural resources and reduce waste
5. Celebration of local and seasonal food
6. A focus on plant-based ingredients
7. Education on food safety, healthy diets and nutritious cooking
8. Nutritious food that is accessible and affordable for all
With a lot of great activity happening in each of these areas here at Lexington, notably our commitment to using the finest seasonal and locally sourced ingredients, our chefs had the opportunity to profile their work, share learnings and develop their depth of knowledge about a sustainable food system.
A campaign to double global bean consumption by 2028
One of this year's key takeaways was the remarkable impact increased global bean consumption could have on the planet by 2028. Joining forces with Beans is How, a campaign to double global bean consumption by 2023, our team discovered how these tiny but mighty ingredients contribute towards a nutritious, sustainable and affordable diet that could help fix the future of our people and planet.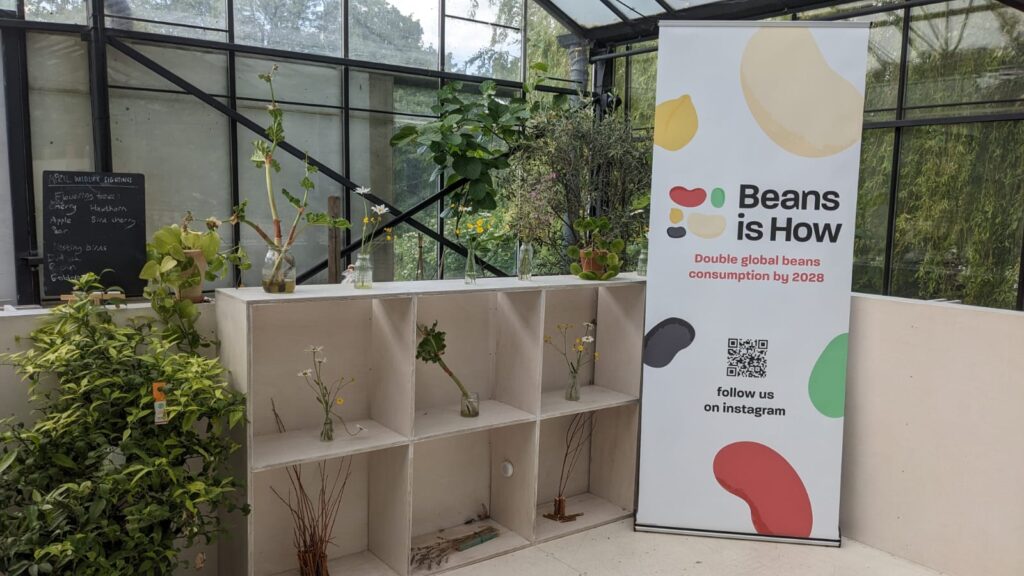 Did you know? Beans release 90% less harmful greenhouse gases than some animal proteins and contain a wide variety of proteins, carbohydrates, vitamins and minerals. They also cost on average only $1.00 per 500 grams. By scaling up efforts to increase global bean consumption, it is possible to create a simple and affordable solution to the global climate, health and cost-of-living crisis. Watch this space for more bean-based recipe inspiration!
An unstoppable force for social change in the food industry
The ever-inspirational, Chef Asma Khan, also joined us to share her story and wisdom for social change in the food industry. We were blown away by her raw honesty as one of the UK's most prominent female chefs and an unstoppable force in pushing for equity.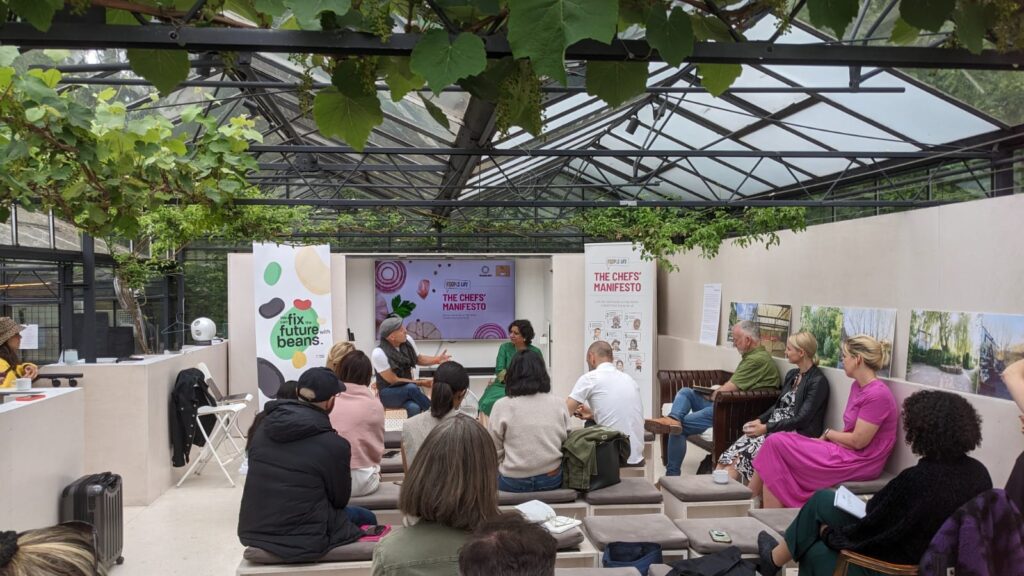 Throughout the day, our team were also treated to a fantastic selection of deliciously fresh, local and seasonal dishes from which to draw inspiration.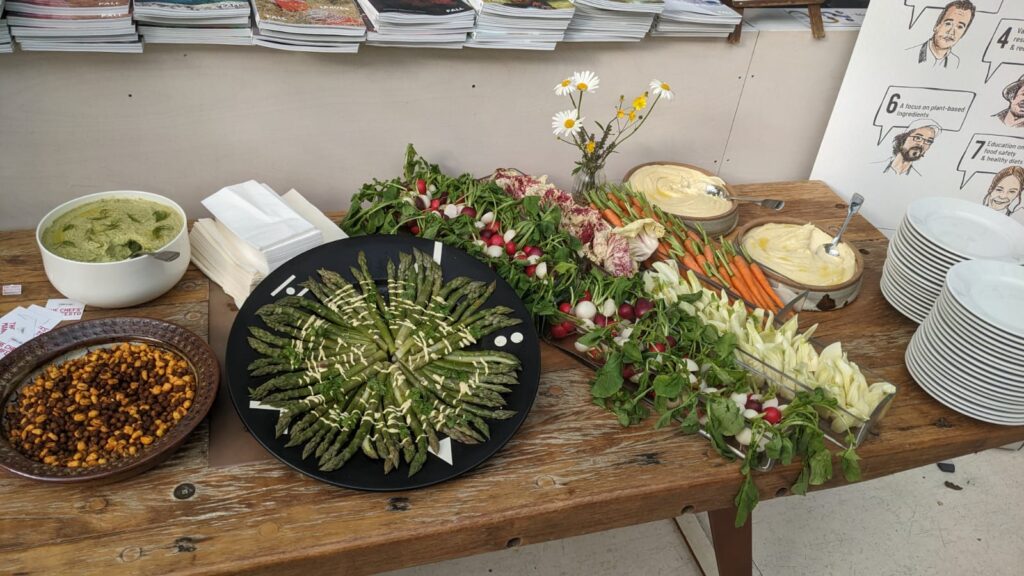 At Lexington, we understand that our chefs stand at the heart of the global food system, responsible for translating our sustainability initiatives into accessible, everyday actions across our kitchens and client communities. That's why sharing insights and developing our depth of knowledge at events such as The Chefs' Manifesto is so important to us.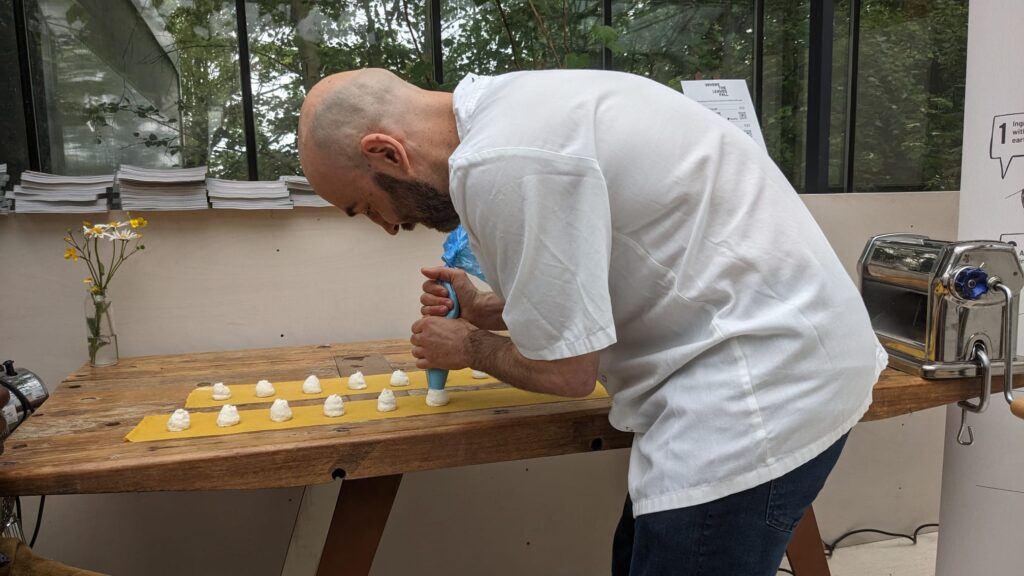 A massive thank you to The Chefs' Manifesto for having us, we can't wait for the next event!