Our fight against food waste and our support for those in need
While the world can feel a bit limiting right now, there are certainly some things we can do to support those in need and put our spare time and creative energy to good use. We may have switched off our ovens and close a few Lexington sites for a bit, but we have linked up with several charities to deliver meals daily to those mostly affected by the current situation. We have done so while following clear health and safety and social distancing guidelines, huge thank you to Lloyds of London for their endless support. Our charity partners include:
The Magpie Project – based in Newham our donations help to support 90 low income families
The Manna Society – London Bridge based charity help homeless, we are supporting with meals daily.
Children With Voices – Community Food Hub, helping to serve 100 families, older people and NHS workers in Hackney will receive 100 curries, 100 soups, 100 wraps and 200 brownies. Michelle Dornelly, CEO, Children with Voices said: I am so happy & excited about working alongside you. We are very honoured that you chose to collaborate with us. It's amazing what you will be offering as this will make a change to the food items we normally share out. This will be amazing for our vulnerable members who we have already identified. We can't wait to start this journey with you and thank you so much. We are grateful for everything you send.
Caritas Anchor House – homeless shelter in Newham are benefiting from wraps and energy bars.
We are also going to the front line, helping our NHS heroes delivering meals weekly, including:
Barts Hospital in Smithfield & The Royal London Hospital – have been the donations specially the brownies. Susan Finn, the Board Secretary at The Royal London & Mile End Hospitals said: "The brownies were so very appreciated by our staff."
Darent Valley Hospital – ICU Doctors and nurses treated with a special menu by our Chef Director 2 twice a week including sweet treats – coconut macaroons.
Our first link up was with the Food Waste Heroes – Olio who connect neighbours to share food rather than chuck it away. So far that's how 14.5kg of our best ravioli found loving homes around London and over 19,000 kg of C02 emissions have been averted by keeping this surplus food from the landfill.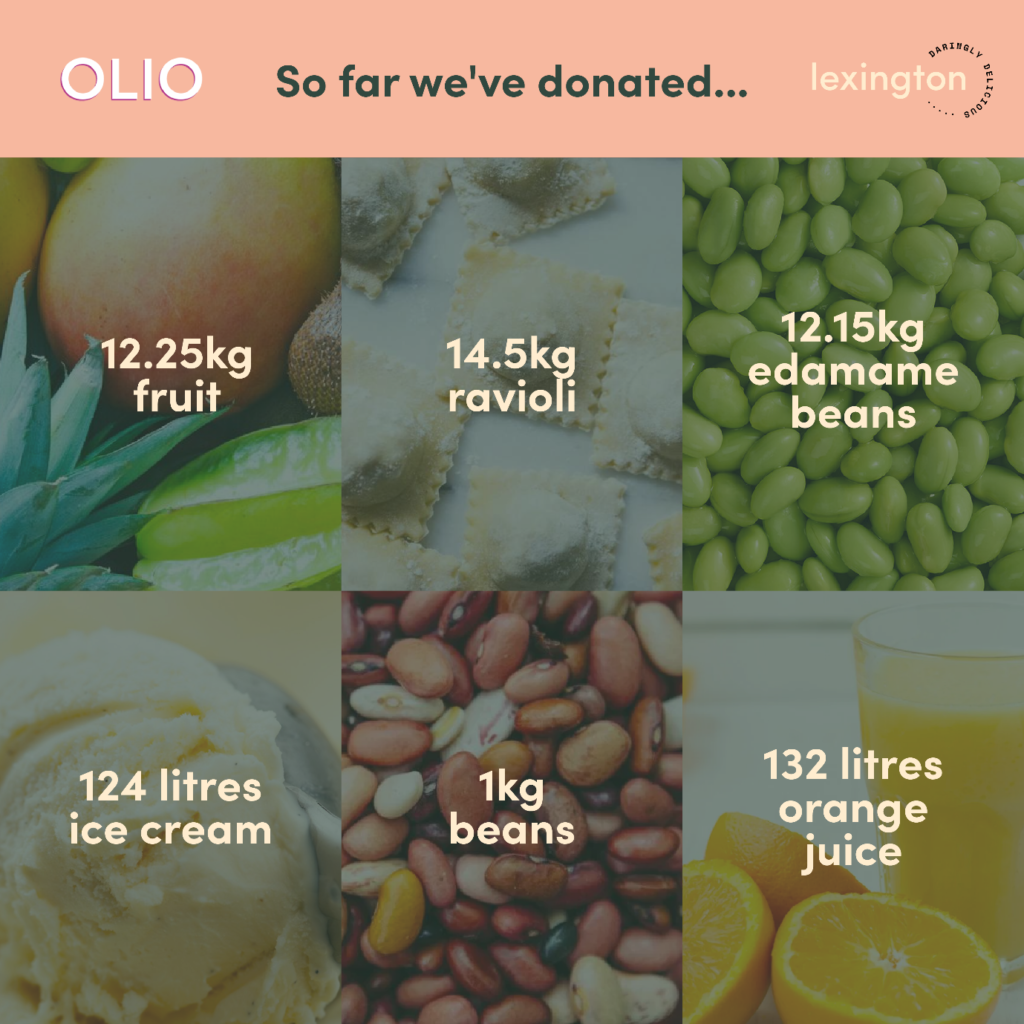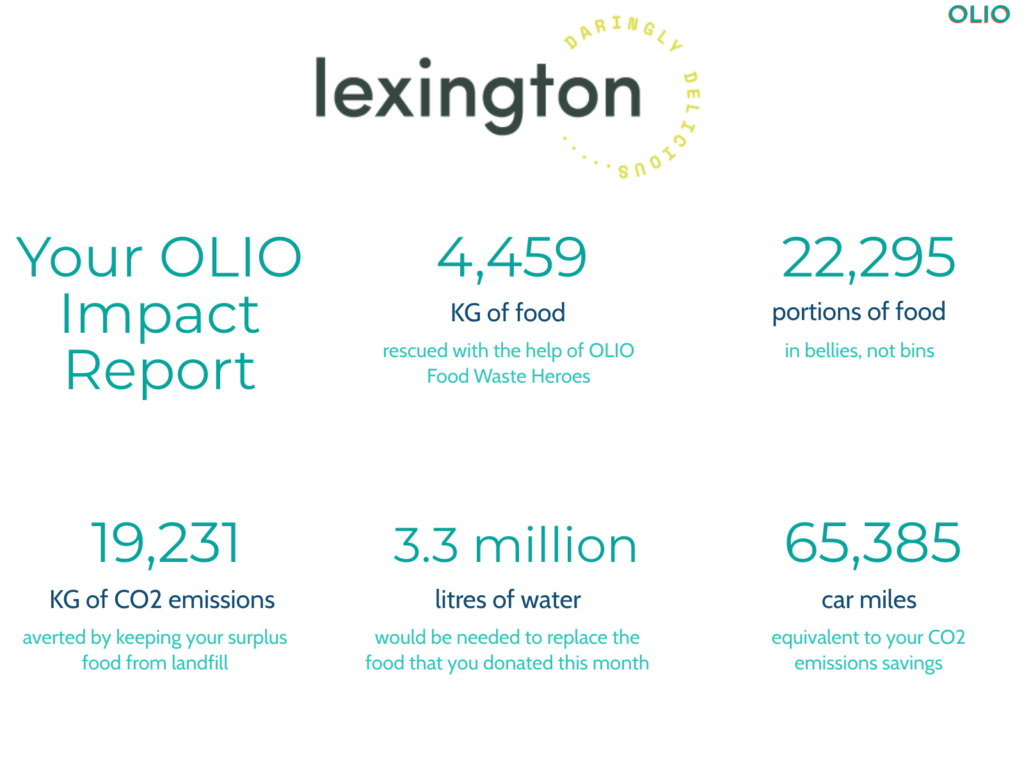 You may not have 4 tonnes worth of excess food to donate, but if you're looking to minimise food waste in your own home, we do have some tips for you!
Head to the fridge! Use up your fresh ingredients first – you don't want any food to go to waste, so use up perishable ingredients before foods with a longer shelf life.
Know your potatoes from your perishables – ie: know what keeps longest. Fresh foods with relatively long shelf life include root vegetables such as potatoes, sweet potatoes, carrots, onions so save them up.
Carefully wash, rinse and drain salad leaves and fresh herbs and spin dry in a salad spinner, place into a suitable plastic storage tray, cover and keep refrigerated. By following this procedure your salads and fresh herbs will last for several more days than if just stored in the fridge un-covered.
Free up your fridge! It might seem obvious but make sure you aren't storing things in your fridge that don't need to be in there. For example, fresh tomatoes, un-peeled onions, un-peeled jacket potatoes, whole butternut squashes don't need to be stored refrigerated. Removing these items from your fridge and storing them in a cool dark place will free up valuable fridge space for more perishable items.
If you are stuck at home, take the opportunity to tidy and declutter your kitchen cupboards to free up space for your excess food products. This is a great opportunity to get rid of those unused & unwanted items that end up "living" in your valuable storage space OR discover hidden gems to get creative with in your recipes.
If you happen to discover some stock, canned goods and miscellaneous veges along the way – you're in luck, we have just the TRASHED recipe for you… One Surplus Soup coming right up!