Lexington Catering talks allergies and what this means for caterers
Ben McEwen, Business Development Director at Lexington Catering joined a panel debate focusing on allergies and what this means for caterers, at The Facilities Event Live, on Thursday 11th April.
Ben joined a panel of industry experts: Kate Law, Nutritionist and Founder of Food Boss, Paul Bates from Talkington Bates, Julian Fris and Founder of Neller Davies. They were asked some interesting and challenging questions around the role of caterers when it comes to allergies, particularly around labelling and how to display allergen information.
Education is key
The panel talked about the importance of education when it comes to allergens. We've worked hard at Lexington to train both chefs and front of house teams so that they understand different allergens, are able to advise customers and essentially know how to cook safely. But we also work hard to educate our clients and customers.
All of our sites have at least one allergen hero who is there to support the catering team on site but also our customers – they are easy to identify and have a logo on their badge. We've also held various pop-ups talk about different brands and nutritional information.
Keep it simple
People are busy and many of our customers are in a rush so they need to be able to access information quickly. We have worked really hard to create a simple labelling system, which we have tested with our customers. Also, when we introduced the new labelling system we made sure we had a team on hand to talk to customers.
Tapping into technology
The panel discussed how the way people communicate has changed and the fact consumers, particularly the younger generation, want to receive information digitally rather than verbally. Ben McEwen talked about our work with Vita Mojo OS, a technology platform used by restaurants to allow customers to pre-order and personalise their food.
He said, "We are using the Vita Mojo OS across many of our client sites to enhance the customer journey. The system not only displays all nutritional and allergen information but it allows you to put your own health information in and only shows items that are suitable for your diet – its ideal for anyone with allergies and it really has the potential to personalise the dining experience."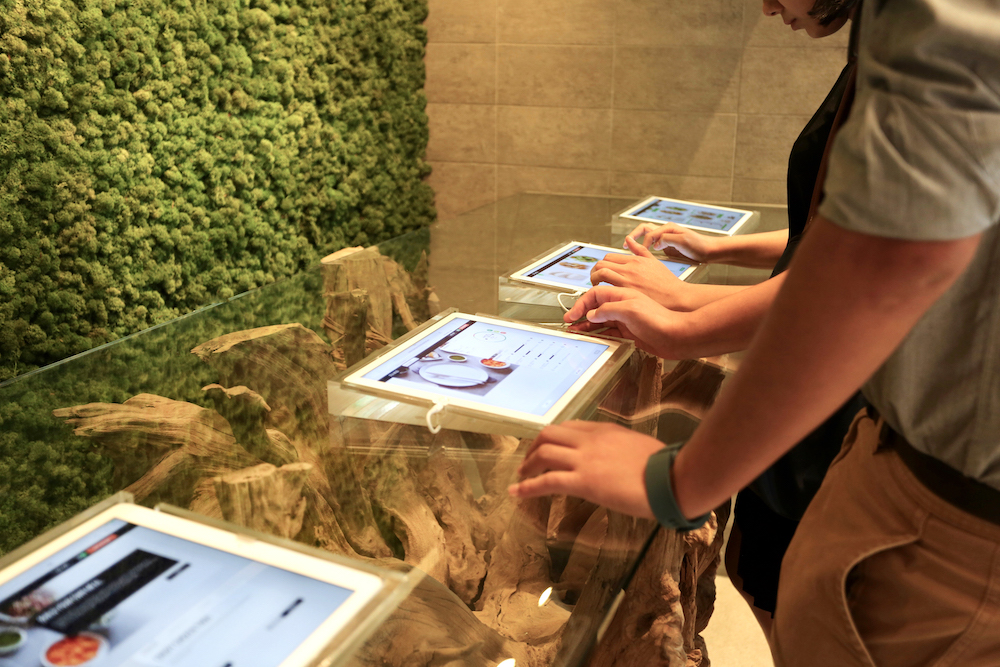 The panel talked about the challenge as caterers are required to include more and more information. It's true that menus can become more clunky but this is where tech and innovation comes into play – we've teamed up with Vita Mojo and are using their operating system across many of our sites, which puts the power in customer's hands much earlier. Customers have the option to enter their health requirements and the menu options are then bespoke to their needs, in a much more accessible way.
As a caterer it is our responsibility to support customers in achieving their health goals and making more informed decisions about what they eat.