Lexington Receives 3-Star Accreditation from the Sustainable Restaurant Association (SRA)
Lexington Catering, one of the leading contact caterers in London, has been named a 3-star Sustainability Champion again by the Sustainable Restaurant Association (SRA). The SRA recognised the value Lexington places on natural resources and how it puts people at the very heart of the business*.
The accreditation is a global standard, which lays down benchmarks for any organisation serving food that wants to establish and improve on-going commitment to sustainability, particularly with regards to their approach to sourcing food and impact on the environment and society.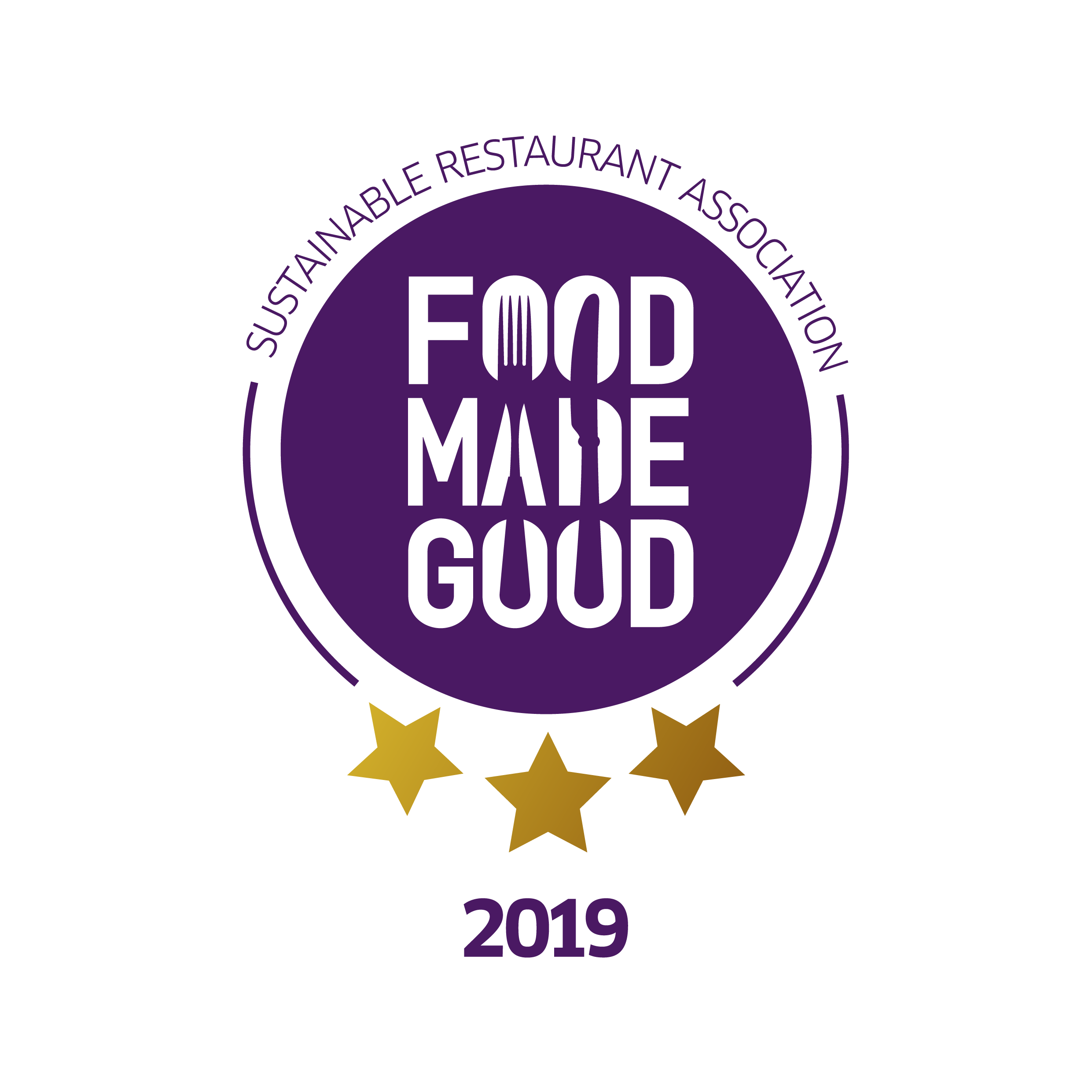 Julia Edmonds, Managing Director at Lexington says, "We have a responsibility to manage our waste in the most sustainable way and are making sure CSR is at the very heart of everything we do.
"Whilst we are continuing to make excellent progress in terms of our sustainable working practices, with initiatives like TRASHED, we never stop working to improve our environmental performance. We are doing a lot of work behind the scenes and developing technology to support our sites to help measure what they are doing so that we can identify where improvements need to be made and how to make impactful change."
Less waste
Lexington continually looks for ways to reduce waste and has achieved the ISO 14001 – every Lexington site measures waste and the team has introduced a bespoke management dashboard, across client sites, providing access to live sustainability data enabling us to report on waste effectively.
Lexington has worked particularly hard to reduce food waste. Both chefs and the front of house teams are trained to understand the impact of wastage and how to reduce it. Earlier this year Lexington launched a new award-winning food brand, TRASHED, focusing on wasted products, sustainable breeds/cuts and bi-products, as well as the utilisation and re-purposing of things used on site that generally end up thrown away. This is helping the Lexington team, clients, customers and suppliers to think about their role in helping reduce food waste.
Feeding people well
Lexington scored 78% with regards to feeding people well – encouraging and educating the public about how interesting healthy eating can be – compared to the SRA average of 64%.
Rachel Linder, Director at Lexington and SRA lead says, "Wellbeing has always played a huge part in what we do and we work hard to educate our chefs, clients and customers, about food so they can make more informed decisions about what they eat. We are proud of the work our chefs and front of house teams do to show customers how tasty healthy food can be."
Treating staff fairly
Lexington scored 84% with regards to treating staff fairly, compared to the SRA average of 72%.
Rachel says, "When we created Lexington we knew we wanted to do things differently, not just with regards to food and service, but with regards to our team. We have built a people-centric organisation, where our team feels empowered to achieve their very best."
* Lexington scored 79% with regards to the value placed on natural resources, compared to an SRA average of 57%. Lexington scored 84% with regards to treating staff fairly, compared to the SRA average of 72%.