We're celebrating Veganuary!
We're proud to be supporting Veganuary this month, offering our guests a range of hearty and nutritious range of menu options.
Our vegan brands
Our award winning Grains&Greens range makes the plant-based lifestyle more delicious than ever – with an expansive menu that offers creative, healthy and tasty vegan food. Each dish is protein packed, with wholegrains and a variety of vegetables. Plant-based favourites including rice bowls, falafel salads and vegan burgers and more!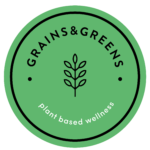 Our Vitalicious juices are filled to the brim with ever-changing seasonal vegetables, fruit, seeds and essential vitamins. The range of juices are delicious, nutritious and vegan-friendly.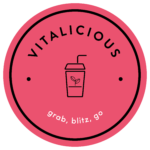 Try it this Veganuary
If you're taking the Veganuary pledge, then it's important to make sure that you're doing it safely and covering a varied, nutrient rich diet. We have put together our Dietitians guide to following a vegan diet to help you step towards a healthier, more sustainable, plant-based lifestyle!
Protein
Essential for building muscles, cells, hormones, digestion processes, skin, skeleton and nails. It is best to eat a wide range of plant protein foods as this will ensure the body is getting everything it needs. Examples include combining foods such as beans, rice, chickpeas, peas, nuts, nut butters, bread, oats, soya, lentils and quinoa together in meals.
Vitamin B12
Naturally found in meat, eggs and dairy foods and is one of the vitamins that vegans may lack. Choose products that have added B12 such as fortified dairy alternatives, cereals and yeast spreads. If a vitamin B12 supplement is needed, the British Dietetic Association (BDA) recommends 10mcg daily.
Calcium
Associated with dairy foods, however there are a wide range of foods that can contribute to requirements. These include kale, Pak choi, watercress, broccoli, fortified dairy alternatives, baked beans, hummus, sesame seeds, nuts, kidneys beans, soya, figs and apricots.
Iodine
Supports thyroid function and the main sources in the diet come from fish and seafood. There can be some amounts found in plants, cereals and fortified milks but these can vary, so if fish is being excluded you may consider taking a supplement.
Iron
People who are deficient in iron can become pale, tired, lethargic and susceptible to infections. It is best to combine iron containing plant foods with Vitamin C, which helps absorption. Beans, peas, lentils, fortified breads and cereals, spinach, kale, broccoli, nuts and seeds can all contribute to iron intakes. Avoid tea and coffee with meals as this can reduce absorption.
Omega 3
As an alternative to oily fish, try to include walnuts, chia and hemp seeds, flaxseed, rapeseed and linseed oil, Brussels sprouts and fortified foods.
If you're keen to give Veganuary a go, why not try one of our favourite vegan recipes: