Lexington returns to volunteer at Refettorio Felix
And… we're back!
Frequent faces in this vibrant community kitchen, the Lexington team returned to the St. Cuthbert's Centre to volunteer their time at Refettorio Felix. 
Our catering team headed up the kitchen, cooking up a hearty three-course lunchtime menu to support vulnerable members of the Earl's Court area and beyond. Other members of the Lexington team were at hand to provide a warm welcome and front-of-house service to diners, with the exception of some that tried their hand in the kitchen!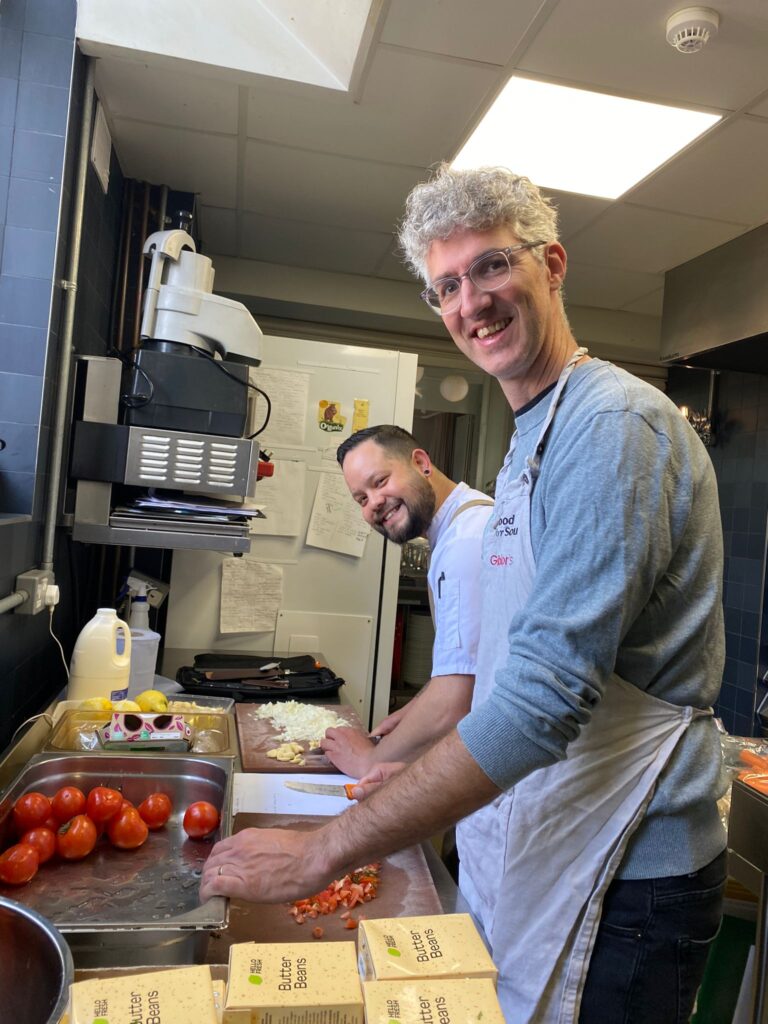 Challenged with using 100% surplus food, our catering team got to work collecting and preparing the available ingredients to create an incredible menu entirely from scratch.
Of course, we loved the challenge! Here is what the team drew up:
Starter: Tortellini with fresh basil pesto
Main: Pork steak with potatoes and roasted vegetables
Dessert: Chocolate brownies with mango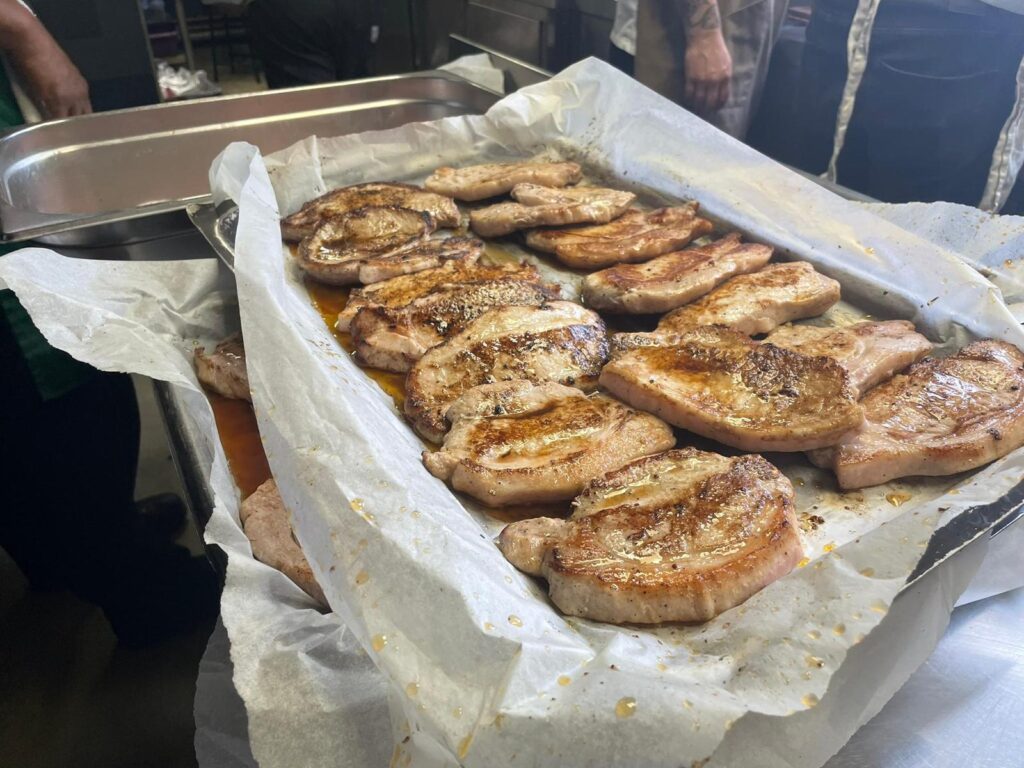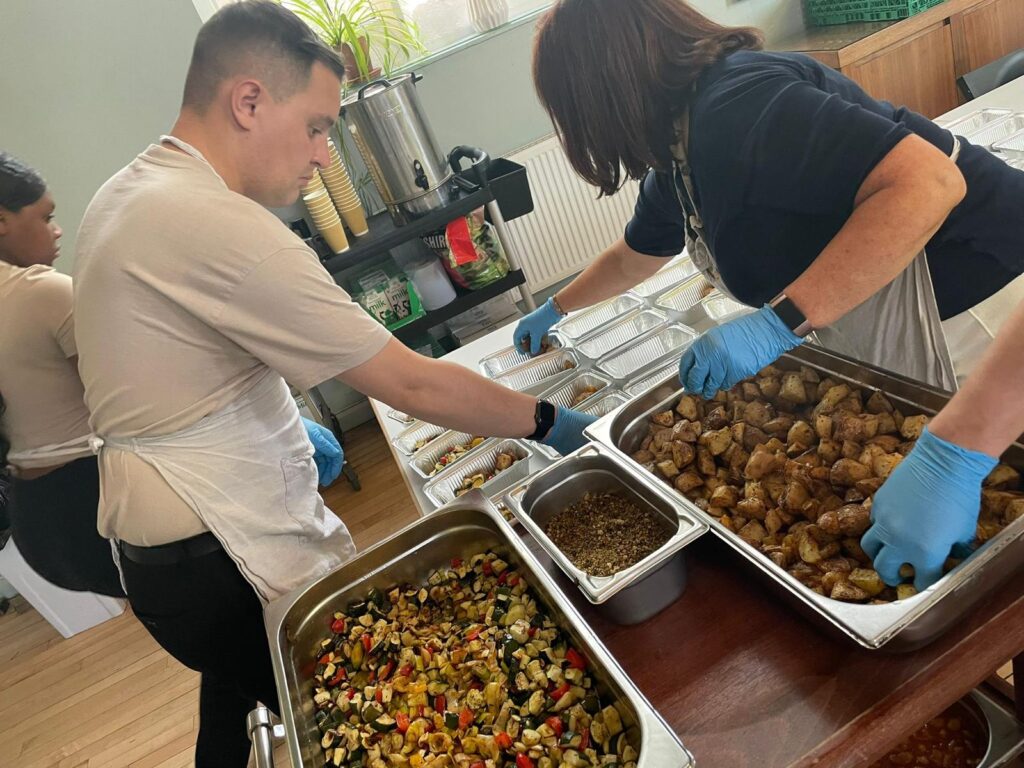 About Refettorio Felix
Refettorio Felix at the St. Cuthbert's Centre was born out of a collaboration with Chef Massimo Bottura's non-profit, Food for Soul, and was the first Refettorio to exist outside of Italy.
Adopting the Refettorio concept of utilising food waste and transforming it into opportunities, Refettorio Felix operates an open-door policy and invites anyone struggling with a wide variety of issues to enjoy a three-course lunch.
They are now partnered with The Felix Project, whose regular donations of rescued surplus food supply the kitchen with the ingredients to create varied, nutritious meals each day.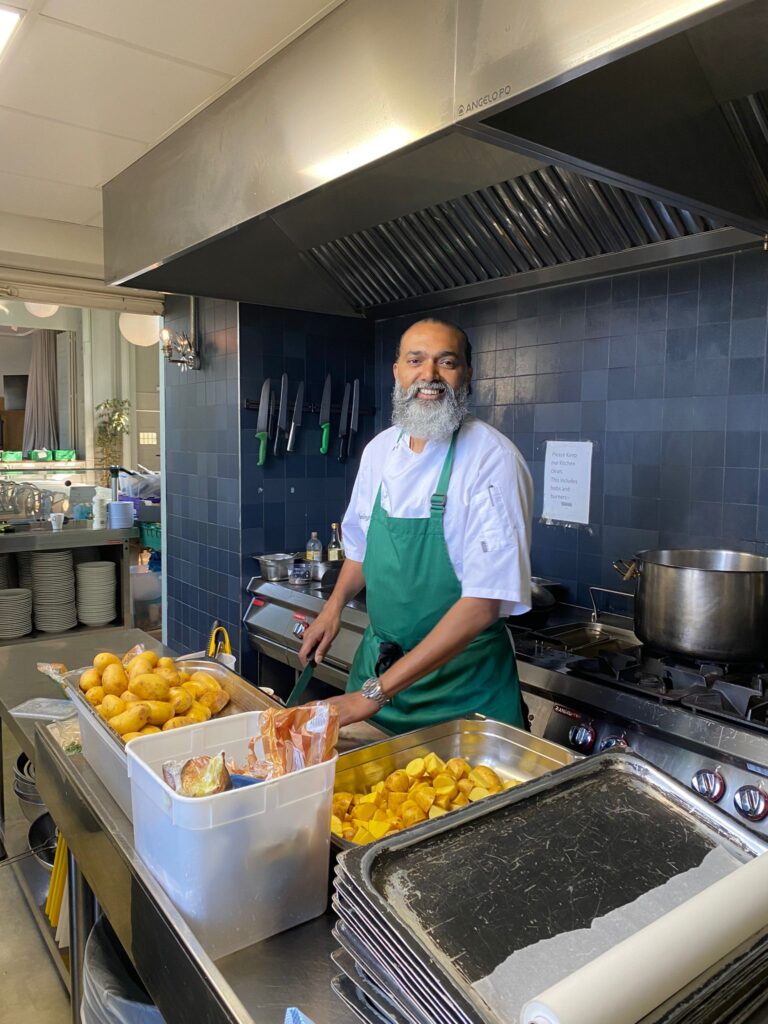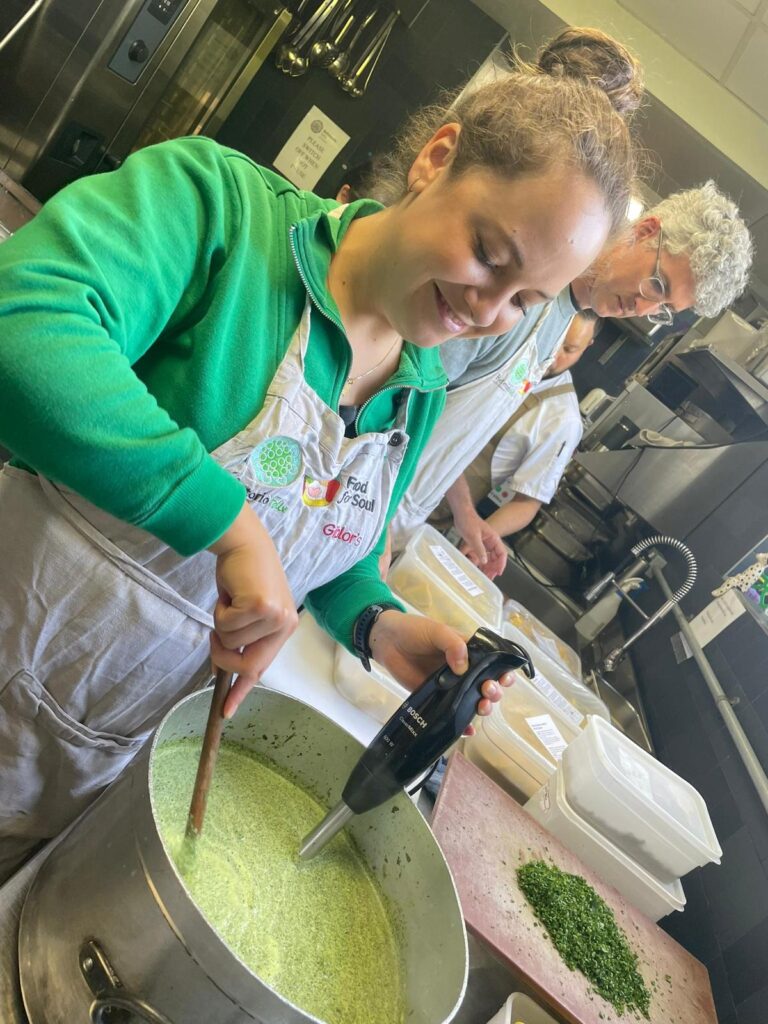 A celebration was in order
Drumroll, please…
Our visit to Refettorio Felix was also highlighted by an exciting anniversary celebration. We proudly celebrated the 10-year journey of Lexington Reception Services – an incredible achievement. 
Our congratulations go out to the exceptional LRS team for reaching this milestone!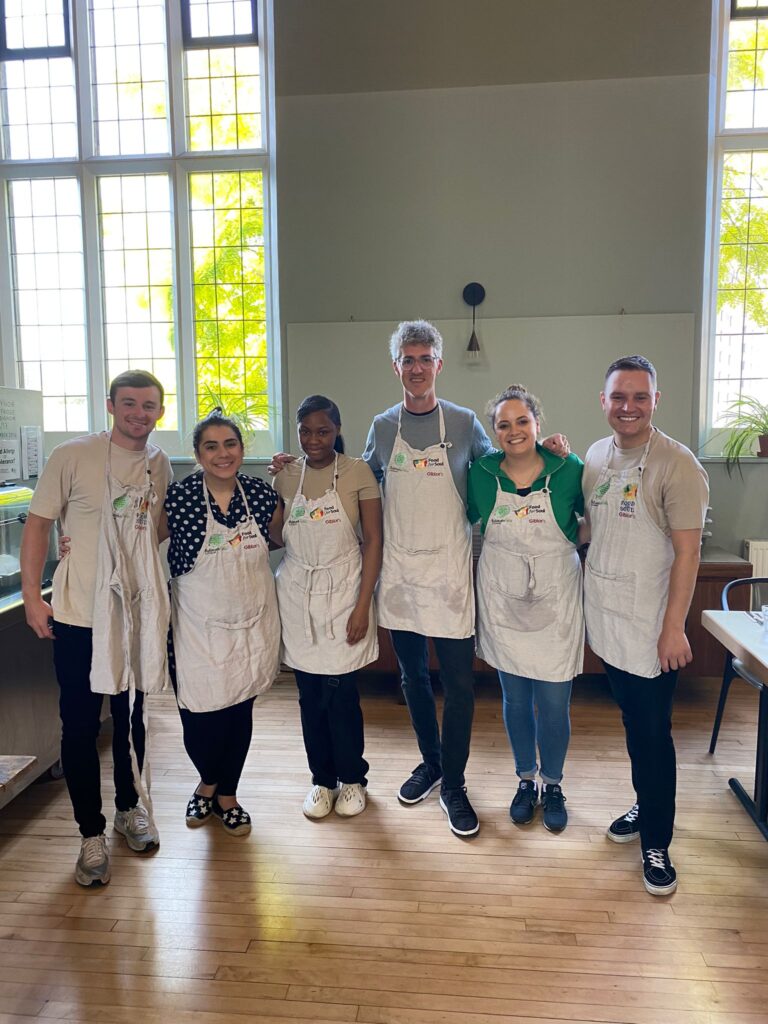 It's now over four years since we began volunteering at Refettorio Felix and we'd like to say a big thank you to Refettorio Felix for inviting us back to the kitchen.
It was an absolute pleasure, until next time!