How technology and food are becoming intertwined
An article from Julia Edmonds was published in this month's issue of Tomorrow's FM.
Whilst the catering and hospitality industry is far from being taken over by machines and we will always need the human touch technological advancements are a certainty and as an industry we need to be prepared.
In a world where appliances from toasters to toilets are connected to the internet, and cars seem set to start driving themselves, is it really so far-fetched to think that automatons might soon be making our meals?
Whilst we believe the catering and hospitality industry is far from being taken over by machines, technological advancements are a certainty and as an industry we need to be prepared. As contract caterers, we need to know which developments will add real value, how to adapt to the disruption caused by others, and try to stay ahead of the game.
As caterers we need to embrace technology
Technology is particularly important to Millennials and future customers and employees – research from Elior, The Millennial Eater, found 66% of millennials favour outlets that are active on social media, and expect technology to be part of the eating out experience. Technology is part of their everyday life and therefore they expect food experience to incorporate technology in some way, shape or form.
The reality is that technology needs to be at the heart of many changes as the industry moves forward, impacting sales, customer experience, delivery, ordering, waste and marketing. It can really can enhance what we do.
Partnering with the best tech providers
Within the article Julia talks about the role of technology when it comes to food and service. She talks about some of the fabulous partnerships we have built and the work we are doing with Vita Mojo OS and Mother.
Vita Mojo
We have partnered with Vita Mojo, a London based restaurant and software company, who are using technology to improve and personalise their service, enabling menu discovery, food and allergy clarity, and digital interaction. The operating system includes an option to include pre-ordering options, self-serve kiosks and an EPOS platform, which has a number of benefits including increased throughput.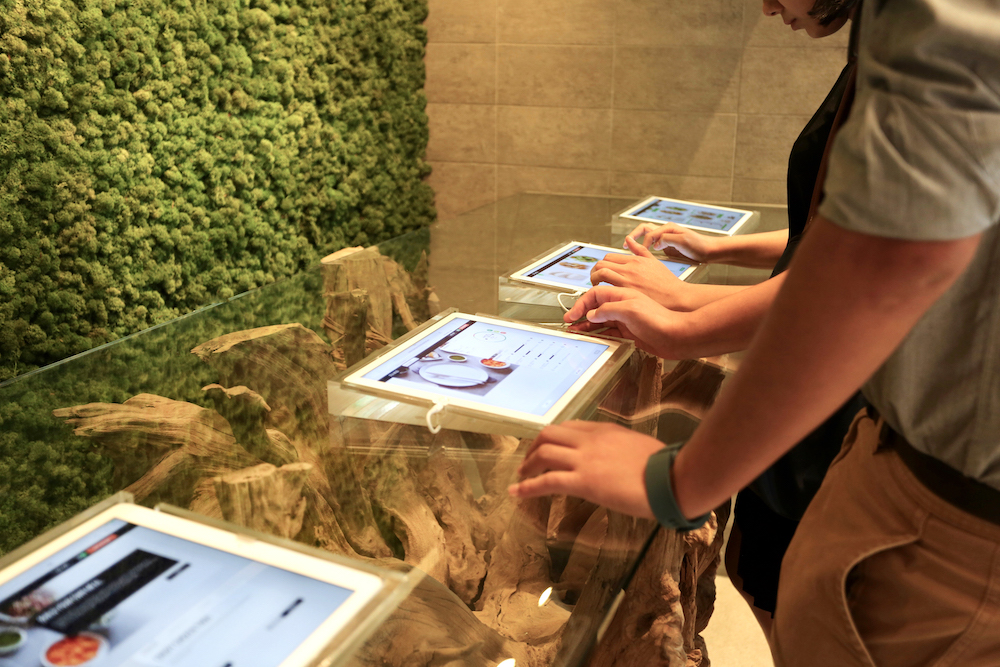 It also allows customers to personalise their meal with a 'build your own' option, and then customise the nutritional content of the food, tailoring it to suit their individual needs.
Mother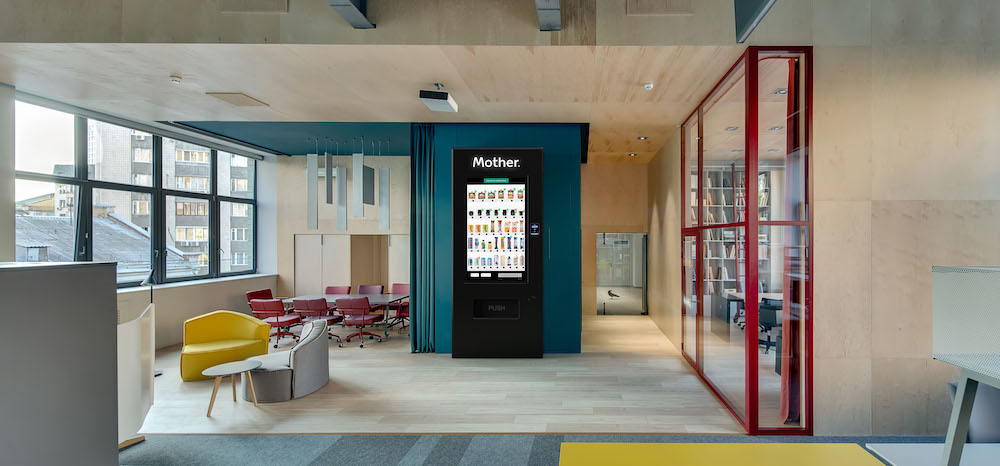 We have also partnered with Mother, a vending solution. We have placed the machines across Virgin Active sites and some other client sites.
Mother manages to continue to keep the human touch in a way that many other vending machines don't and they take care, ensuring they source likeminded brands that only use quality ingredients and have a functional benefit for our customers.
This collaboration ensures our customers have access to fresh healthy options and quality ingredients 24/7. Mother has created a vending machine that allows you to stock quality ingredients and offers a smart snacking solution.
Not only is there the ability to remote vend if there is a problem but they are very collaborative in their approach. There is the opportunity to work with them to stock the machines and they are transparent about what it is they sell, providing customers with full nutritional information.
Their machines tell users when to re-stock, giving invaluable feedback on what is selling and what isn't and allowing people a far greater say in what is available from the machines.
Keep innovating
These are just a couple of ways we are embracing technology, as a caterer, to enhance customer experience and add real value to our clients. There will undoubtable be more breakthroughs, already we are seeing the rise of 'reverse vending' where people can return empty cans, bottles and packaging to a vending machine, in exchange for money.
We continue to innovate as a business and work with leading technology companies, like Mother and Vita Mojo, to ensure we help facilities professionals stay one step ahead of the game so catering is seen as adding real value.