Rob Kirby, Chef Director at Lexington Catering, launches his second cook book, 'The Family Kitchen'. 
Rob says, 'Spending quality time together as a family is so important but in today's fast-paced world it is becoming a rare thing. I want to encourage families to put their mobile phones down, get in the kitchen and spend some quality time together.
'Food is fun and never fails to bring people together. So get the whole family around the kitchen table when they are young and years later, even when they spread their wings, they will keep returning.'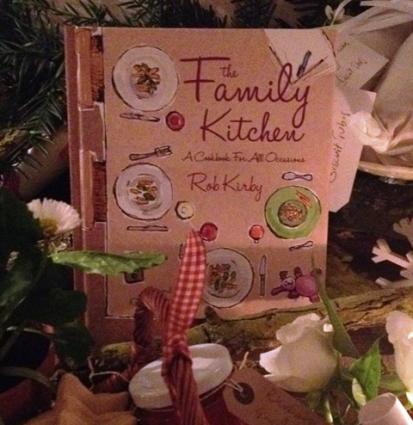 Here is what some of the celebrities have to say:
'I love this book. It goes straight to the heart of family togetherness. It is written by a man who, of course, understands food, but also understands the pressures of both time and money that come with looking after a family.' Gregg Wallace.
Rory Bremner said: 'Everything you want in a family cook book…plenty to tempt young taste buds further and get them having fun in the kitchen. I might even leave them there.'
Andrew Ridgley said: 'That a proportion of the proceeds of this lovely book will be used to support the work of The Great Ormond Street School & enhance the lives & education of the children cared for by that great institution, is a generous & wonderful thing.'
Michelin-starred chef Angela Hartnett said: 'He is a top chef & this is a top book! … Buy it & raise your game in the kitchen!… And all for a good cause… What more reason do you need?'
The book retails at £18.99 with all royalties going to the Children's Hospital School at Great Ormond Street. The book is on sale in many book stores and can be bought on Amazon.
All the recipes in the book are accompanied by beautiful, fun and vibrant images of the recipes and ingredients which were taken at Rob's home.