Lexington's 2018 BariStar Of The Year Competition – Finalists Announced
Nine talented baristas have secured their place in the finals of Lexington's 2018 BariStar of the Year competition, following a heated few weeks with almost 100 individuals entering this year's competition.
Clients and coffee experts will attend Lexington's fifth BariStar of the Year competition, on the 19thApril 2018 at Coca Cola, where they will see the finalists go head to head. These include a range of employees who work in Lexington and the Elior City B&I business, from baristas to general assistants:
– Alice Innocenti, General Assistant
– Noemi Elod, General Assistant
– Natalia Bukowska, Barista
– Valentina Mucaria, Club Manager
– Bruno Agostino, Hospitality Assistant
– Khaled Rachedi, Team Leader
– Luca La Posta, General Assistant
– Andre Perim, Barista
– Damjan Galev, Barista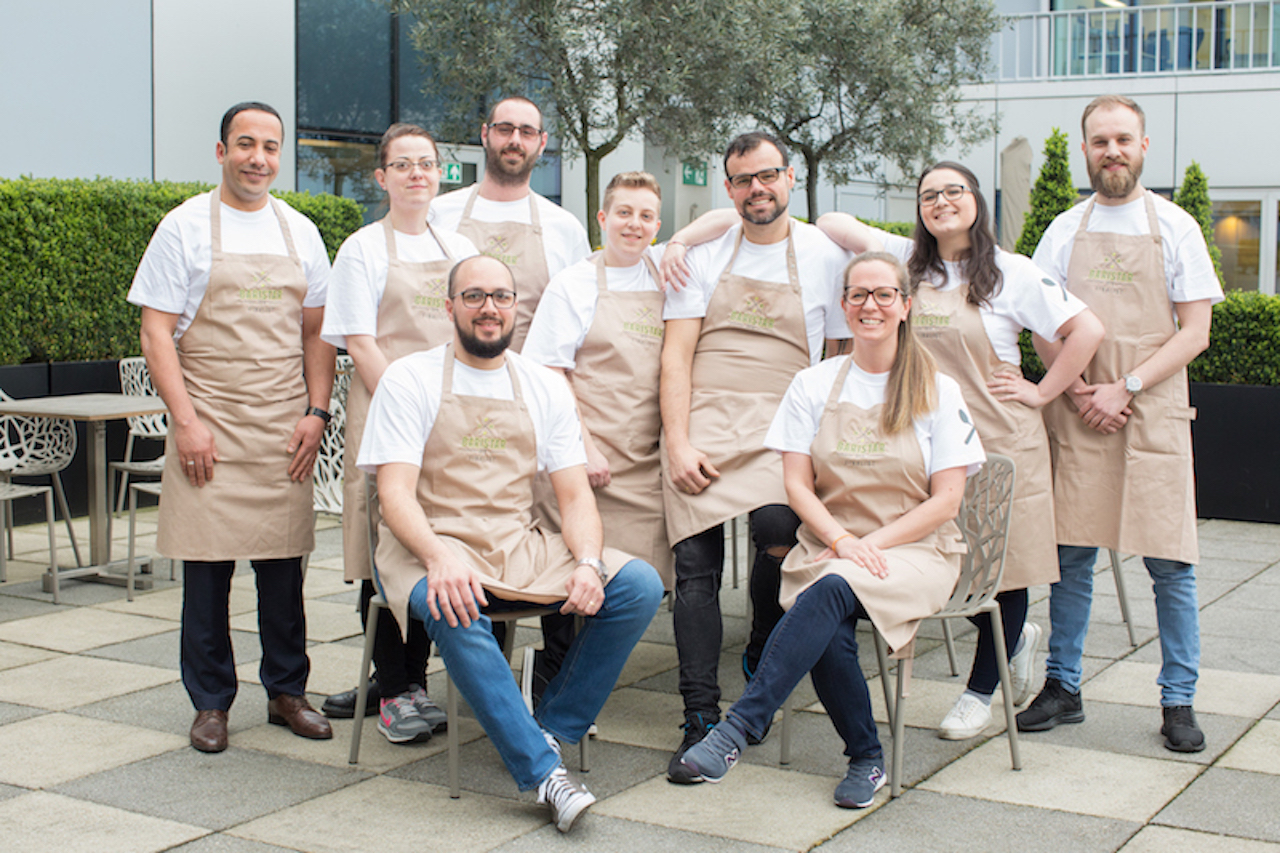 Entrants took part in an intense training schedule with our coffee partners: illy, UCC, Department of Coffee and Social Affairs and Union. Each participant had to demonstrate what they learnt during the training session at the knockout stages, in February, and judges selected the very best based on three key areas:
– Process and approach: How participants use the machine, the way in which they clean the machine and the order in which they do things.
– The coffee: How participants make their shots, tamper the coffee.
– The milk: How participants steam it, the consistency, how they pour it.
46 baristas got through to the semi-final where they had to show the judges they have the technical capabilities to make fabulous coffee but also creativity with their own speciality coffee recipe. Mike Sunley, Chef Executive at Lexington says,"The number of participants entering the competition has really grown over the years and it's fabulous to see such a high standard of coffee being made. Coffee is central to our business and we have worked in partnership with our suppliers and team to ensure we provide a perfect cup of coffee. I'm really excited to see what the team will do on the night."
The judging panel includes Lexington's CEO, Mike Sunley, Chef Director, Rob Kirby, Kamil Kamieniecki, Head Barista at Lexington and author of '10+1 Questions You Were Too Afraid to Ask a Barista', Artur Kukuryk winner of BariStar 2017, Cemal Ezel, Founder of Change Please and Celeste Wong, Coffee Roaster and Blogger.