Lexington Catering Celebrates Best Baristas
Lexington Catering, one of the leading contract caterers in London, gave the team the chance to battle it out at their fifth annual BariStar competition. Nine finalists went head to head in a competitive final at Coca Cola on 19thApril 2018, where Alice Innocenti, General Assistant at Lexington Catering, was crowned BariStar of the Year 2018.
The judging panel included Lexington's CEO, Mike Sunley, Chef Director, Rob Kirby, Kamil Kamieniecki, Head Barista at Lexington Catering and author of '10+1 Questions You Were Too Afraid to Ask a Barista', Artur Kukuryk winner of BariStar 2017, Cemal Ezel, Founder of Change Please and Celeste Wong, Coffee Roaster and Blogger.
With a Twin Peaks theme, lead character, Dale Cooper provided the inspiration for Alice's signature coffee. Alice named it Cooper and created a cherry latte.  Mike Sunley, CEO of Lexington and Elior's B&I City Business, says, "A huge congratulations to Alice. She had some fun with her Twin Peaks inspired Café Latte but managed to keep things simple – producing a cup of coffee that is perfect in both taste and visually."
Commenting on her win, Alice Innocenti, General Assistant says, "I put all of my effort into making a great cup of coffee for my customers and I am very competitive so absolutely delighted to win this award. For me, I really wanted to show my creative side and do something a bit different. I love Twin Peaks so used this as the inspiration for my signature drink and the judges seemed to like it!"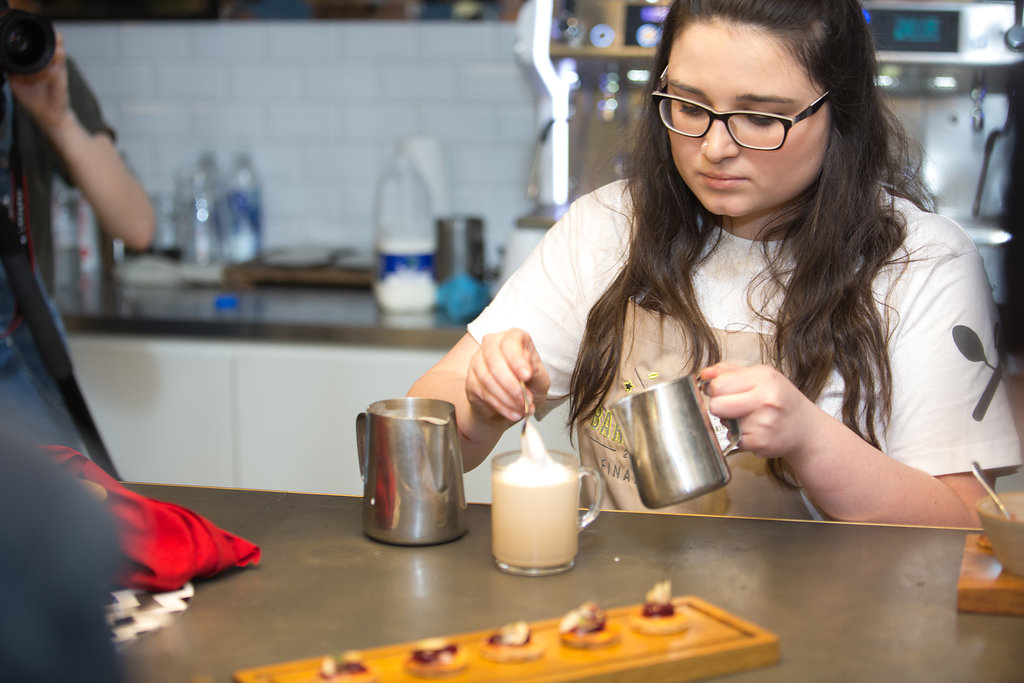 The 2018 Lexington BariStar competition was open to anyone who works in Lexington and the Elior City B&I business. Almost 100 individuals attended the training and nine baristas went head to head at the live final where they had to show the judges they not only have the technical capabilities to make fabulous coffee but also creativity. The winners are:
– 2018 BariStar of the Year: Alice Innocenti, General Assistant
– Second Place: Khaled Rachedi, Team Leader
– Joint Third Place: Andre Perim, Barista, and Valentina Mucaria, Club Manager
Commenting on the competition Celeste Wong, Coffee Roaster and Blogger, said, "Everyone deserves a good coffee but all too often it is an afterthought to restaurants. It is absolutely fantastic to see Lexington put coffee at the very heart of their business and work with their baristas and coffee partners to up their game.
"Customers often have a coffee after their meal and therefore it is the last memory they will have, which is why it is so important to get it right. The coffee produced at businesses like Lexington and Elior needs to be as good as speciality coffee and even better than the high street. It is really encouraging to see such talented baristas in this competition. I particularly loved the tartness of cherry incorporated in Alice's winning coffee and the fact she produced a creative but practical signature drink that can easily be rolled out across sites."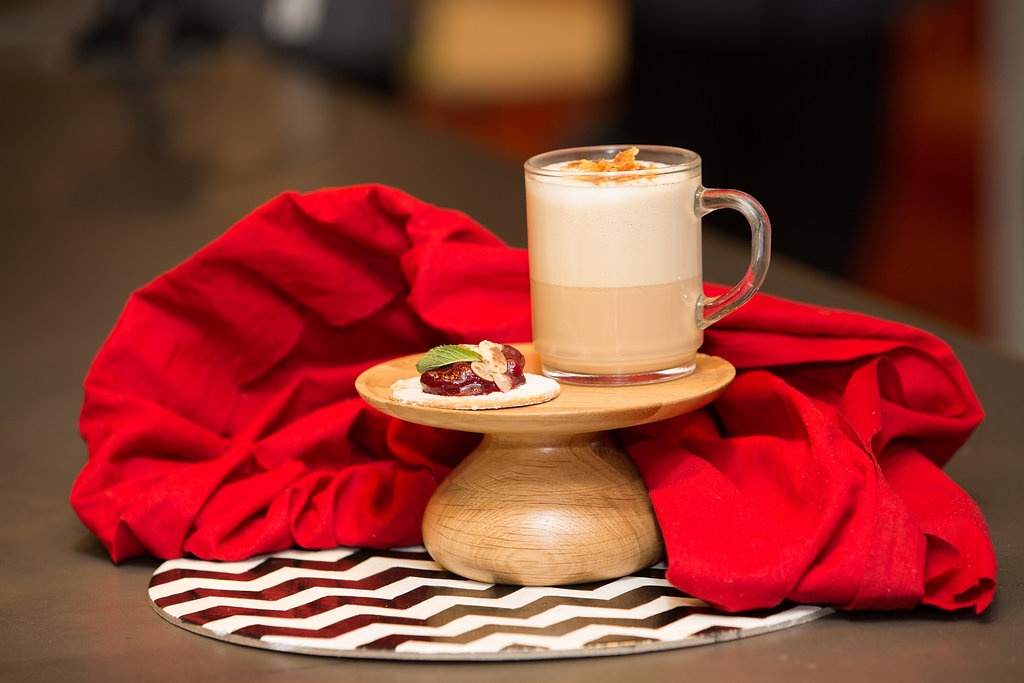 Mike Sunley said, "Year on year the standard of the competition just keeps increasing. All of the finalists showed outstanding skill, creativity and true professionalism, giving the judges some very hard decisions to make!
"We're immensely grateful to all of our judges and to our coffee partners, illy, UCC, Department Of Coffee And Social Affairs and Union, for investing their time in coaching our team."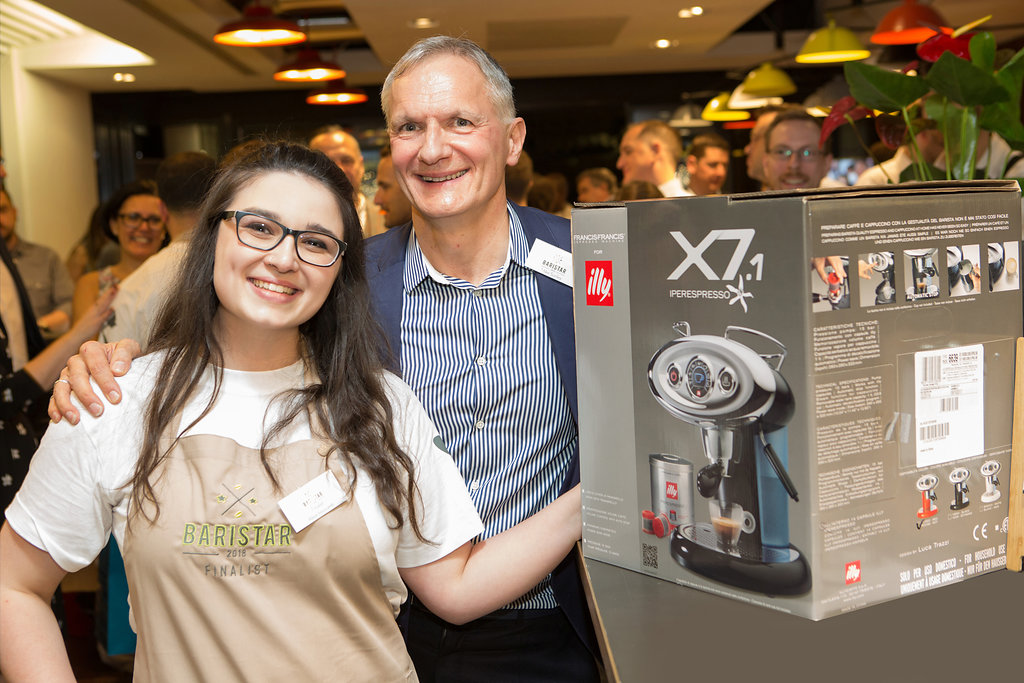 The finalists include:
– Alice Innocenti, General Assistant
– Noemi Elod, General Assistant
– Natalia Bukowska, Barista
– Valentina Mucaria, Club Manager
– Bruno Agostino, Hospitality Assistant
– Khaled Rachedi, Team Leader
– Luca La Posta, General Assistant
– Andre Perim, Barista
– Damjan Galev, Barista
Alice won a beautifully-designed illy Francis Francis X7.1 espresso machine, featuring a steam wand that froths milk for creamy cappuccino and latte.