Eight Chefs Make The Finals Of Lexington's Tenth LexChef Competition
Eight talented chefs have secured their place in the finals of LexChef 2017, Lexington Catering's annual competition, following a super intense semi-final. The competition will culminate with a huge celebration at London Business School, in London, on Thursday 23rd November when the eight finalists go head to head.
The competition, which is now in its tenth year, has received a record-breaking number of entries and is set to be a fantastic evening as some of Lexington's best chefs go head to head. All of the finalists are truly talented and it will be exciting to see what they do on the night.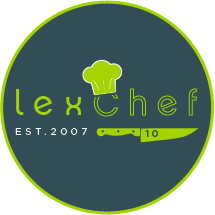 The finalists include:
– Sam Walton – Head Chef
– Kal Abate – Chef de Partie
– Max Leslie – Sous Chef
– James Garred – Head Chef
– Jack Shaw – Sous Chef
– Louise Roberts – Sous Chef
– Kate Hultum – Head Chef
– Steven Snowdon – Client Support Team Development Chef
The finalists will be given a selection of ingredients and be judged on their starter, main and dessert. Judges include Lexington Catering's Chef Director, Rob Kirby; James Golding, Group Chef Director at The Pig; Amanda Afiya, Editor at The Caterer; Joe Warwick, food critic and British Restaurant; and Elior's Food Development Director Peter Joyner.
Rob Kirby, Chef Director at Lexington Catering said, "LexChef has got bigger and bigger over the ten years that we have been running it and this year's final is going to be super-exciting. Not only do we have some of the best in the industry judging our finalists but our team will be serving up some treats for guests to try on the night., with an exciting 'fire and ice' theme We are also planning a live omelette cooking competition involving previous LexChef winners where guests can see the team in action – it's an event not to be missed."
To see a snapshot of last year's LexChef competition click here to take a look at our short video.