What we're eating now that it's SPRING!
If you've been out and about for your hour of exercise per day, you may have seen some beautiful blossom or some bright daffodils! A new season also means we have a whole lot of new ingredients to play with, all from our amazing local suppliers DDP and YesChef. Here are some that we're excited to cook with this Spring…
RHUBARB from Yorkshire
Forced rhubarb from the dark sheds of the Wakefield triangle is in season! Traditionally picked by candlelight, rhubarb is a source of vitamin K which is important for bone health and for blood clotting (and tastes great with crumble and vanilla ice cream!)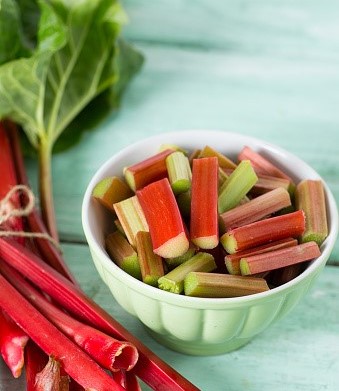 PURPLE BROCCOLI from Hampshire
Purple broccoli not only looks fun and tastes great but is also packed with vital nutrients, including the antioxidant vitamin C as well as vitamin K which is required for bone health and helps prevent blood clotting.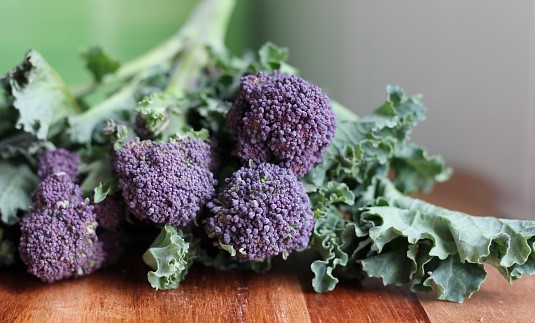 BEETROOT from Cambridge
The bright red colour of beetroot is due to the presence of a compound called betanin. Beetroot is a good source of folate which is important for the normal function of the immune system, as well as the production of blood and the reduction of tiredness and fatigue.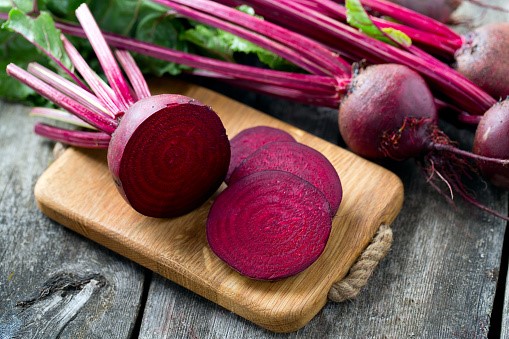 ASPARAGUS from Worcestershire
The British asparagus season is tantalizingly brief, let's make the most of it,. Asparagus are a great source of vitamin A, vitamin C and folate, which are essential nutrients to support the health of our eyesight, formation of collagen for cartilage and our immune system.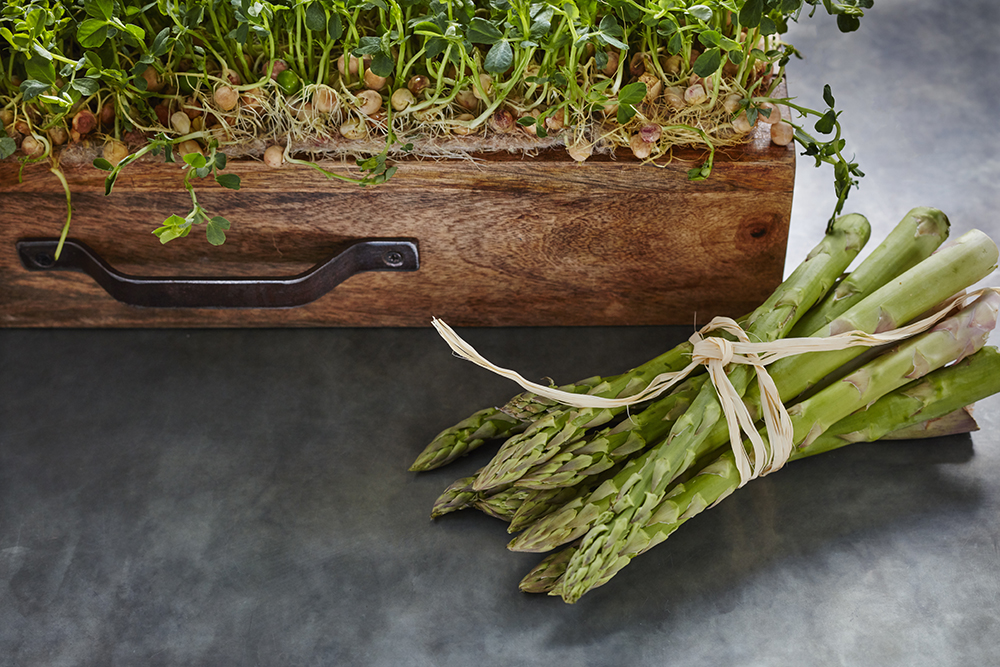 Want to try out a fresh Spring recipe in your own home? Check out Rob Kirby's perfect Spring Brunch!