Using Your Time For Good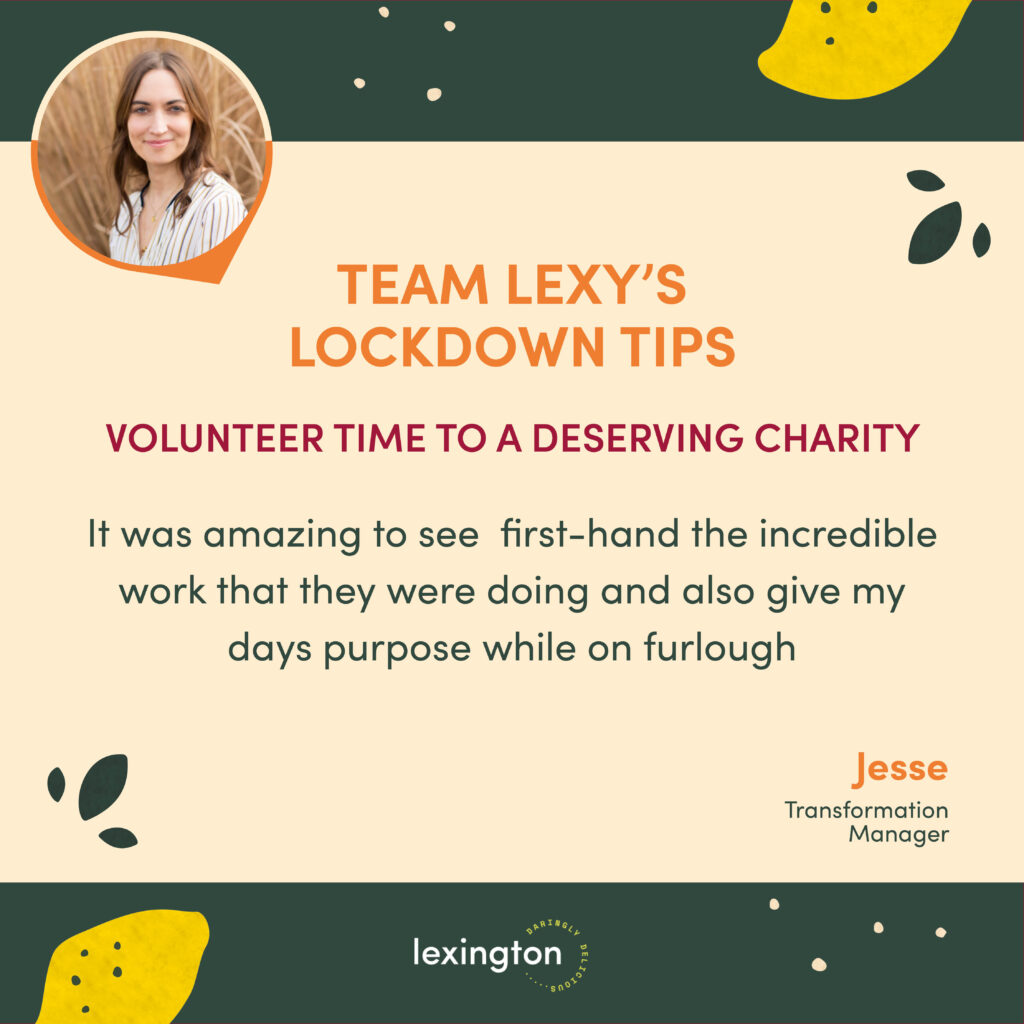 Being furloughed can be a pretty surreal experience and it's one that many in the UK have come to know well this year. Mornings that once consisted of busy commutes and team meetings now begin slowly and alarmless. At the beginning it can be nice to catch up on sleep and make a dent in that postponed life admin, but once the pantry has been sorted and the hard drive cleared, it's normal to become restless and crave some structure in your week again.
After being furloughed earlier this year, our Lexington Transformation Manager, Jesse Bliss quickly found herself missing this routine and sense of purpose. At Lexington, Jesse is everyone's go-to-girl when it comes to liaising with our charities, so instead of making a 4th sourdough starter, she reached to local non-profits and offered her support. This ended up being trickier than anticipated as Londoners willing to donate their time and energy had never been greater (a good problem to have!). Jesse eventually made contact with St Mungo's, a homelessness charity that set up emergency hotels across the city, enabling rough sleepers to safely self-isolate during the pandemic and went on to spend the next 5 months volunteering at a hotel in East London. She delivered food to rooms, conducted welfare checks with residents and towards the end 'I assisted the support workers with case work, anything from universal credit applications to helping people apply for jobs. I met some amazing, inspiring residents there- artists, musicians, chefs,' she remembers 'It was a privilege to hear some of their stories.
It was a unique moment in time where homelessness charities had unlimited and direct access to some of the most vulnerable people in our society, and Jesse saw first-hand the incredible work they did, while also filling her days with meaningful work, while her regular job was on hold.
If you're on furlough, healthy and have the capacity to lend a hand (which we recognise many may not be in the position to do) consider reaching out to a local charity.
St Mungos still have two remaining hotels open in London and they're currently looking for volunteers https://www.mungos.org/get-involved/volunteer/