Stay healthy while working from home this winter
If you're worried about how you'll remain healthy and energised while working from home this winter. We've got you covered!
If you do go a bit off track, don't worry… it is the festive season after all!
Enjoy the treats in moderation and where possible, follow these tips to ensure you feel your best while WFH.
ENJOY A DIVERSE DIET
A balanced and varied diet is always the healthiest option and there are certain nutrients that may help with mood and energy levels.
Glucose in the food we eat is converted to energy, and the most effective way of getting this is by eating more healthy carbohydrate foods that contain nutrients beneficial for good health.
These include breads, oats, pasta, rice, potatoes, cereals, beans, fruit and starchy vegetables.

BOOST YOUR ENERGY WITH B VITAMINS
B-Vitamins are needed for energy. Foods which contain B Vitamins include fortified foods such as cereals and plant milks, meat, liver, eggs, salmon, leafy green vegetables, beans, lentils and chickpeas.
Low levels of selenium can sometimes be related to depression and low mood and therefore consuming Brazil Nuts, seeds, wholemeal bread, fish and meat could help.
TRY THIS SMOOTHIE FOR THE PERFECT AFTERNOON PICK-ME-UP
Fruit and vegetables contain vitamins and minerals that all contribute to brain health, therefore try to achieve at least five portions a day.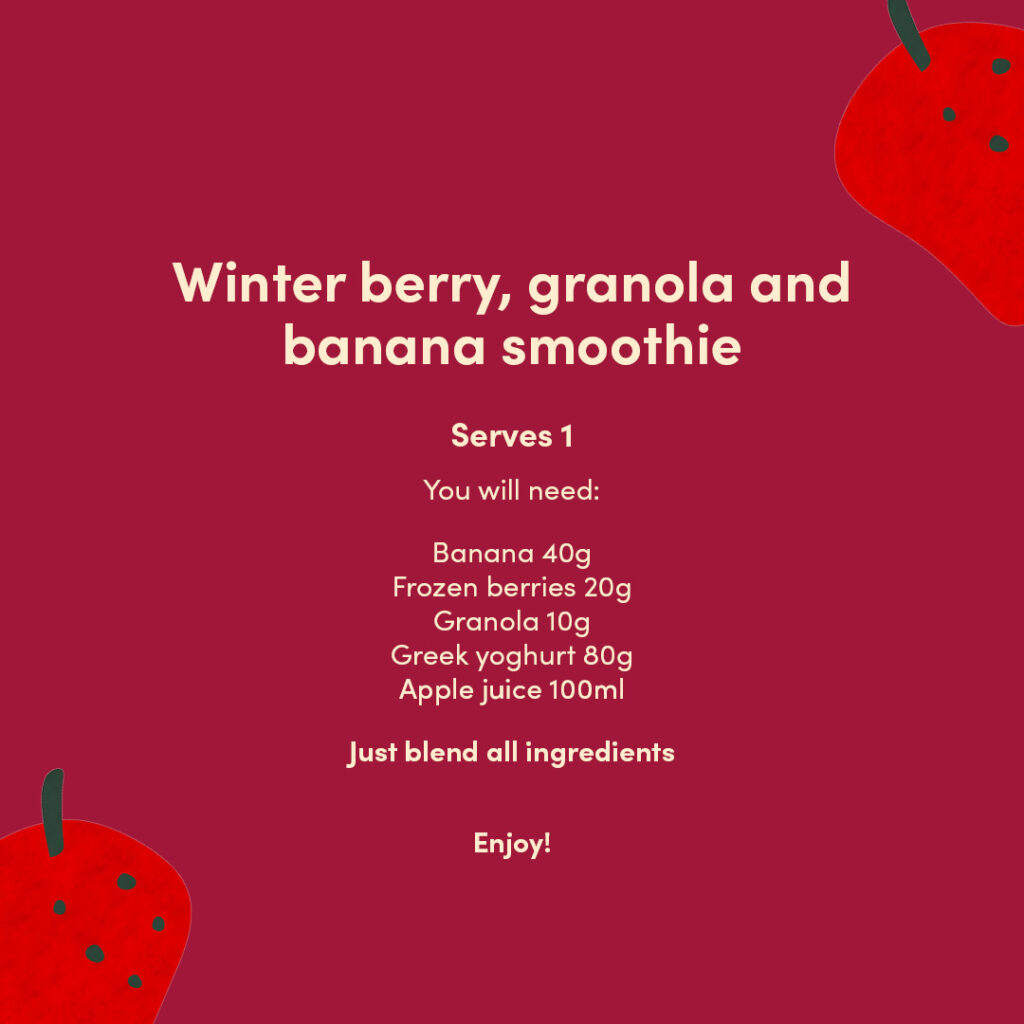 GIVE YOUR BRAIN SOME STRENGTH
Low intakes of iron cause anaemia which results in feeling tired and weak. Try to ensure you are getting enough iron in your diet by eating foods like red meat, poultry, fish, beans, pulses and fortified cereals.
Avoid drinking tea and coffee during or too close to meals as this reduces iron absorption.
Alternatively eating Vitamin C rich foods for example oranges, peppers, spinach, kiwi, broccoli or pure fruit juice with a meal will help the iron to be absorbed more easily in the body.