Our Lexy Team Serves Up A Delicious Feast At Refettorio Felix
This month, we had the pleasure of feeding over 300 people delicious three-course meals at Refettorio Felix at St. Cuthbert's Centre.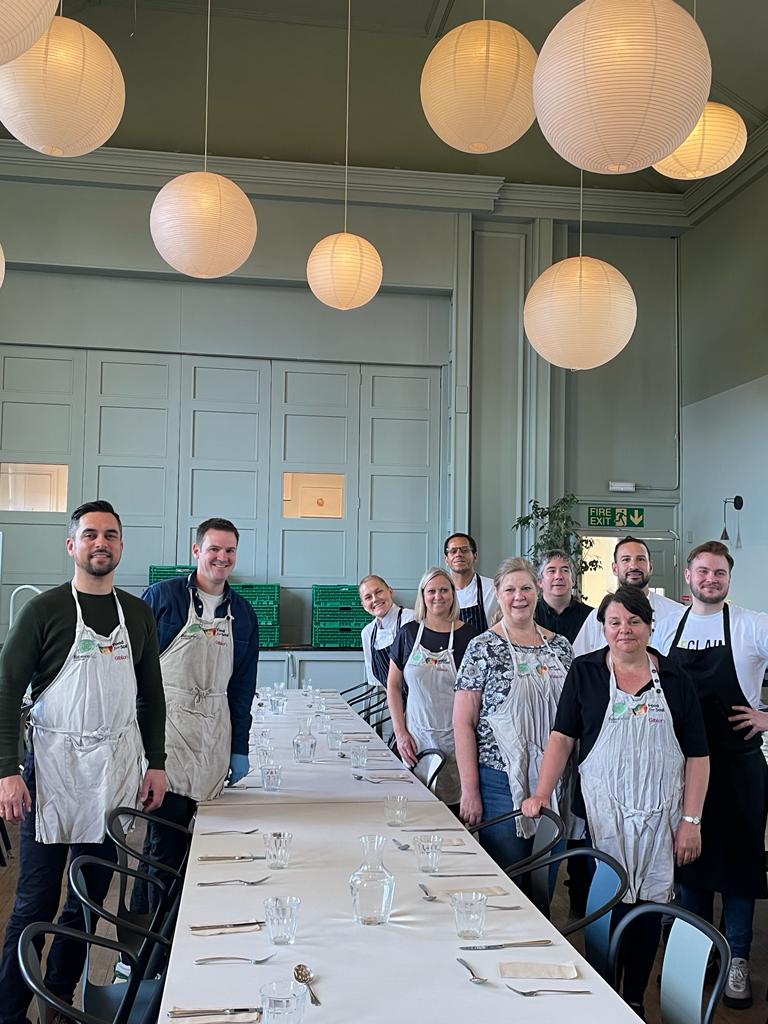 We were able to volunteer at Refettorio Felix twice, the first time our Lexy team cooked lunch, including:
Starter
Leek soup, croutons & wild garlic pesto
Main
Chicken tagine with couscous and lentil tabouli, honey roast parsnips, roast peaches
Dessert
Plum polenta cake with poached pears
The second time, we had a new group of Lexy chefs, front of house and client support teams raring to go!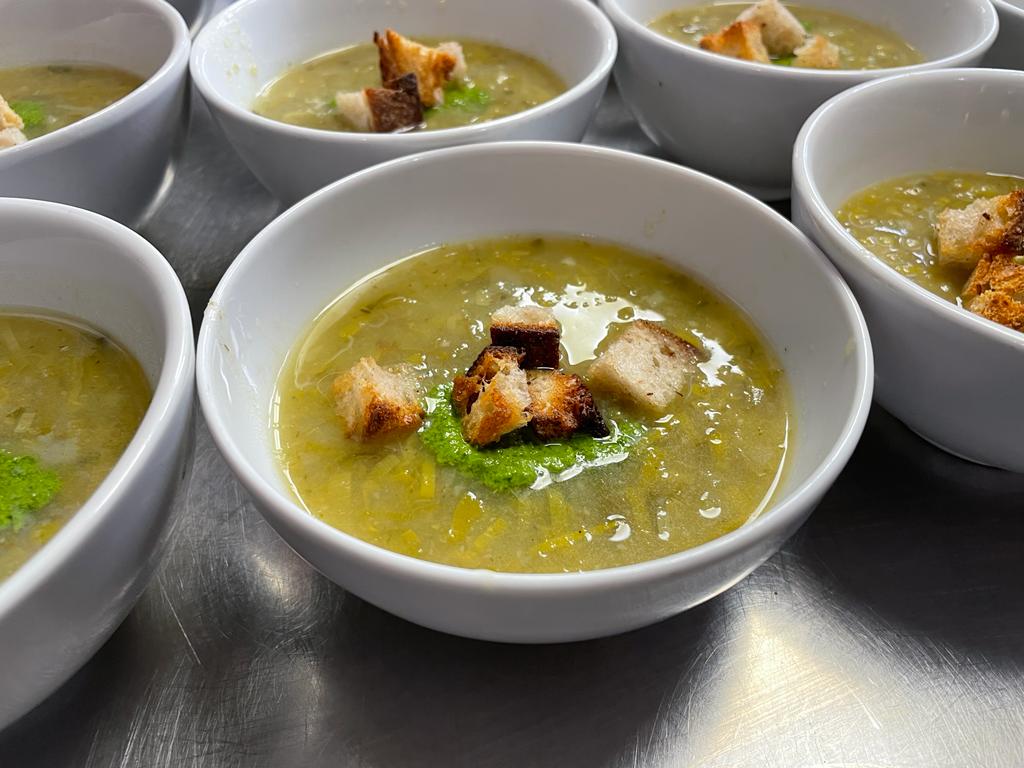 They cooked up this fabulous three-course lunch to the homeless:
Starter
Avocado pico de galo salsa & potato salad
Served with Jalapeño, spring onion, pickled Spanish onion, pretzel croutons
Main
Chicken Provençal
Served with charred cauliflower, paprika roasted parsnips and braised peppers
Desserts
Chocolate chip baked cookie dough
Plum and pineapple compote, spiced ginger and fig leaf jelly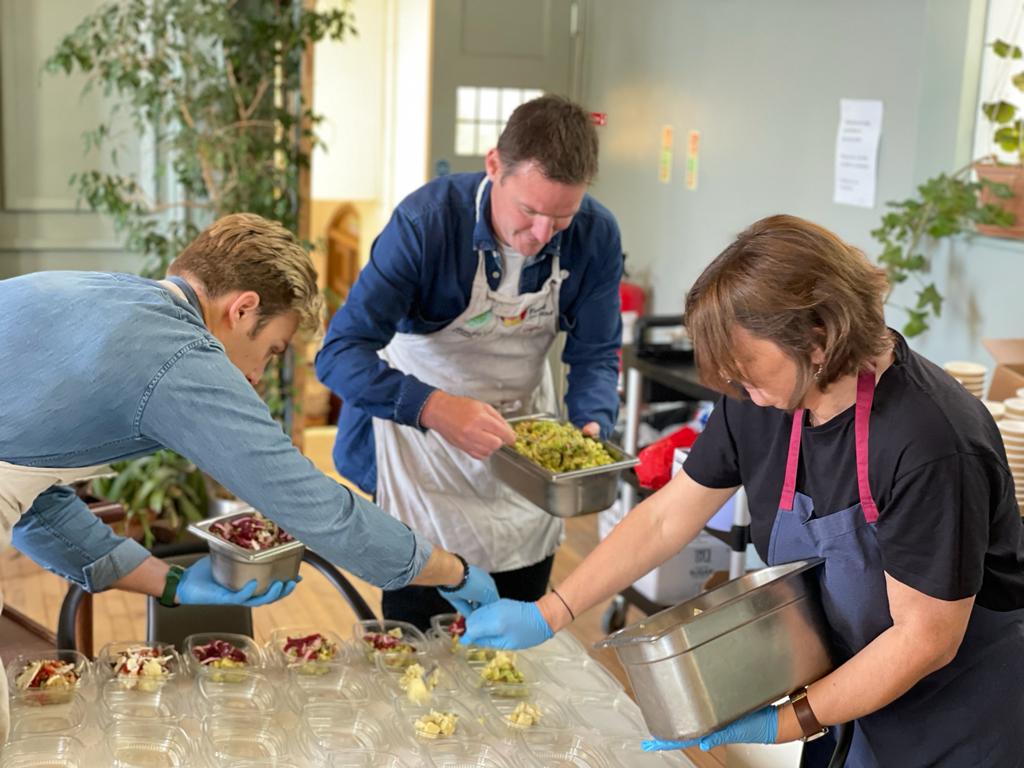 Our teams started nice and early to pull off a fantastic fresh menu, and loved the challenge of putting the menu together on the day with limited resources.
Everyone enjoyed being part of an important cause and each person played their part, from the chef team in the kitchen to client support team, managers and our clients who supported with front of house duties. We are so very proud of everyone involved!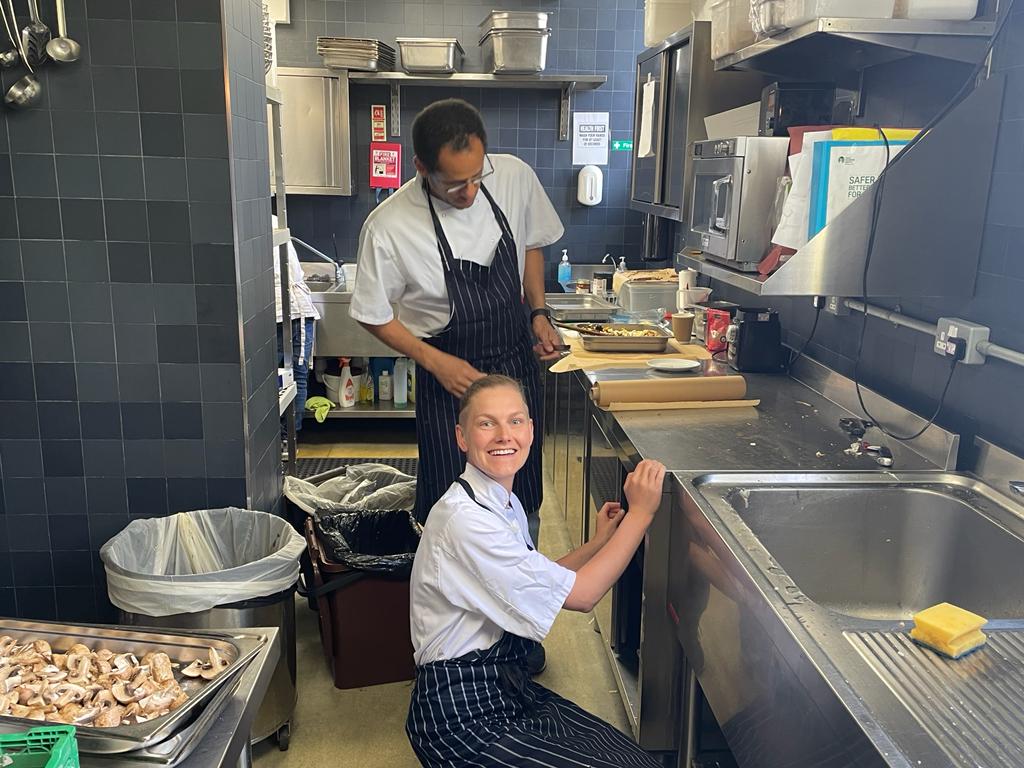 It's coming up to 4 years since we started volunteering at Refettorio Felix and, the amount of people the team feeds in just one day, from surplus ingredients sourced through the Felix Project that would otherwise be wasted is incredible! If you are passionate about the great work they do, head to their website to see if you can get involved!
Thank you Refettorio Felix for always making us feel so welcome and also to our fabulous Lexy volunteers on both days – it was an absolute joy and we can't wait to be back soon!