October Flavours: A Seasonal Guide to Fruit and Vegetables
As October begins, we're reminded that we're venturing further into winter. This transitional month introduces hearty fruits and vegetables, destined to keep us warm during the upcoming cold season. And let's not forget Halloween, which leaves us with an abundance of pumpkin goodness to savour. So, what's good to eat in October?
Pumpkin
Beyond its role as a haunting window-sill ornament, pumpkins are remarkably versatile, harmonising with both sweet and savoury dishes. Often overlooked, these orange gems are truly worth cherishing. Whether roasted, mashed or pureed, pumpkins lend their flavour to an array of culinary creations. And don't forget the seeds! Pumpkin seeds are rich in vitamins and minerals and make a great homemade snack. Simply wash, boil, drain, roast in oil and top with chili or curry powder.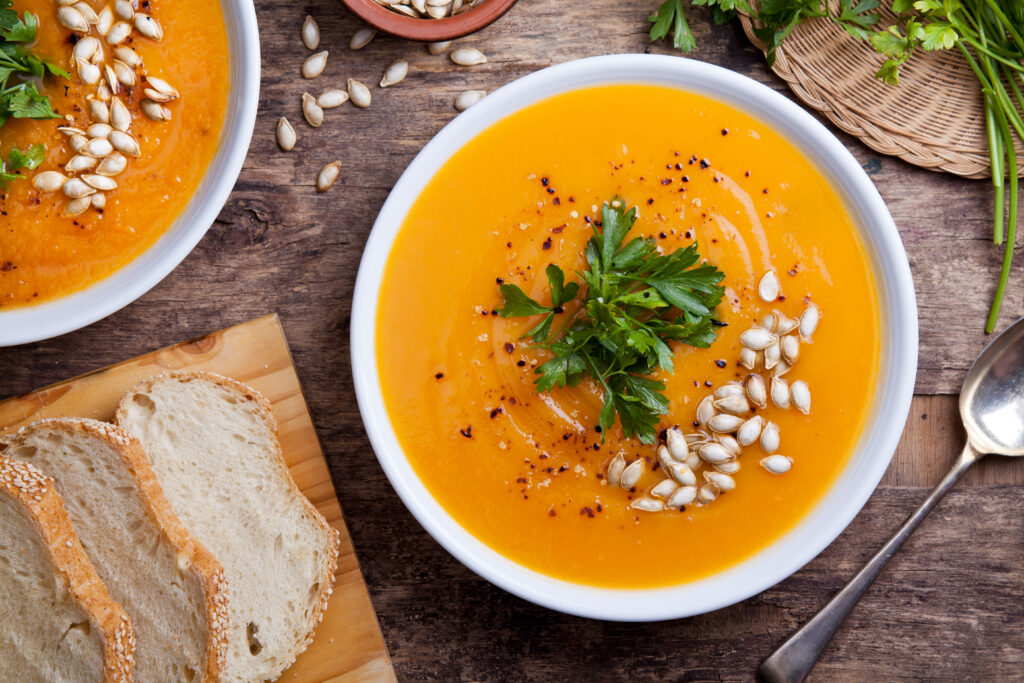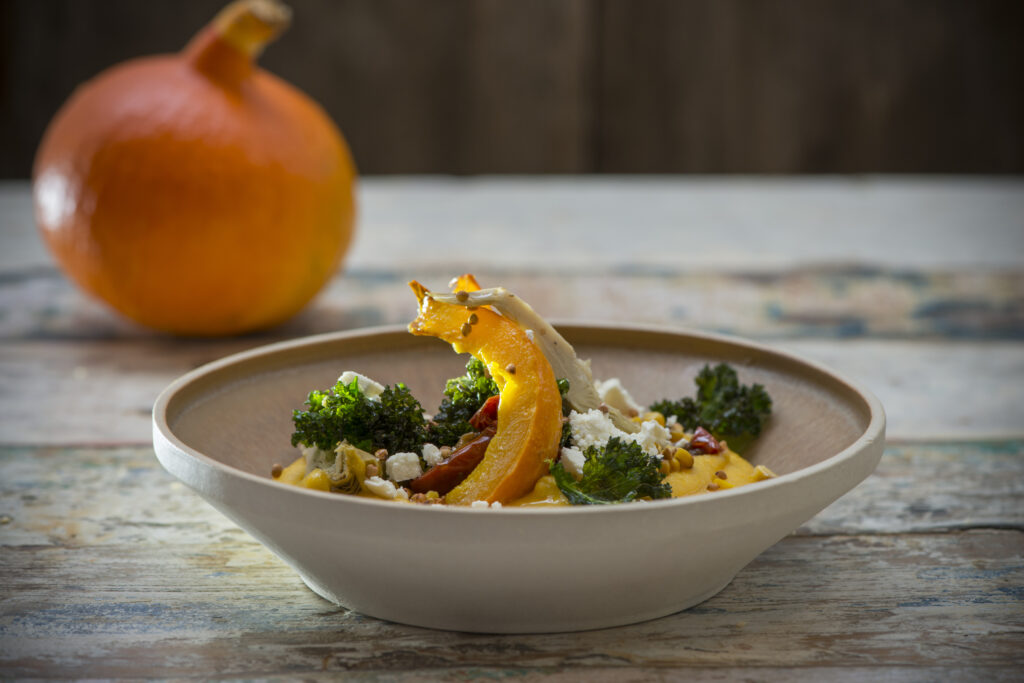 Butternut Squash
Much like pumpkins, butternut squash is a versatile gourd that can be roasted, fried, or transformed into sumptuous soups. With its comforting and hearty qualities, and boasting a shelf life of up to three months – it's a kitchen staple for the season.
British Apples and Pears
October heralds the peak season for apples and pears, offering an array of crunchy apples and juicy pears at their prime. These fruits are at their crispest and most flavourful during this time of year. For a delightful twist, consider roasting pears with red onions and topping them with smoky grilled halloumi.
Wild Mushrooms
Autumn is the main mushroom season in the UK and the ideal time to embark on wild mushroom foraging adventures. This season showcases mushrooms at their earthiest and richest, making them perfect for elevating classic winter dishes like risottos, soups, stews, and omelettes.
Leeks
Adding a touch of freshness and crunch to autumnal salads, British leeks are another incredibly versatile autumnal vegetable. They infuse dishes with a bold punch of flavour and texture. Thriving in cooler temperatures, they are in their prime during October and add an extra layer of depth and taste to creamy pasta and potato dishes.