Lexington Catering provides dessert at the annual CLRSC Christmas meal
For many of us, Christmas is a huge event in our yearly calendar and one of the best times of the year, spent with loved ones, celebrating with mountains of food and drink. It's a time in the year that is supposed to be filled with love and happiness.
But all too often we take today's Christmas traditions for granted. It is easy to forget how lucky we are to have good food, our plates piled high with turkey, potatoes and sprouts, warmth and love. There are also the people around the table with whom we share our festive meal with. For those sleeping on the streets of London, the Central London Rough Sleepers Committee (CLRSC) give warmth, company and food.
The Central London Rough Sleepers Committee is an organisation that holds monthly events, run by volunteers, to provide food and conversation to the vulnerable in Central London. Their focus as an organisation is to provide rough sleepers with a quality dining experience – chef's prepare a warm nutritious meal and volunteers provide table service.
Lexington Catering has always been proud to sweeten these events with our ongoing dessert contribution and we were that little bit extra excited to create something special for the 2019 CLRSC Christmas meal!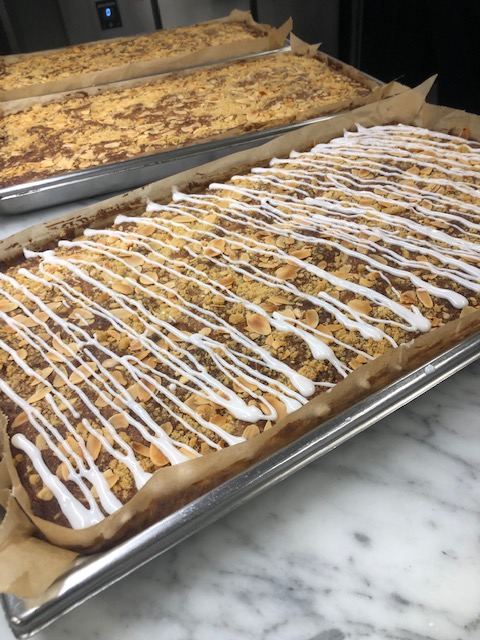 After baking up a storm last week, Chef Gary and the wider Lexington team delivered a batch of Christmas Pudding Bakewell Tarts – to be served at the event and handed out to other rough sleepers in Central London. As always, the Lexy team were delighted to be able to use our resources to spread a little cheer and kindness within the our local community.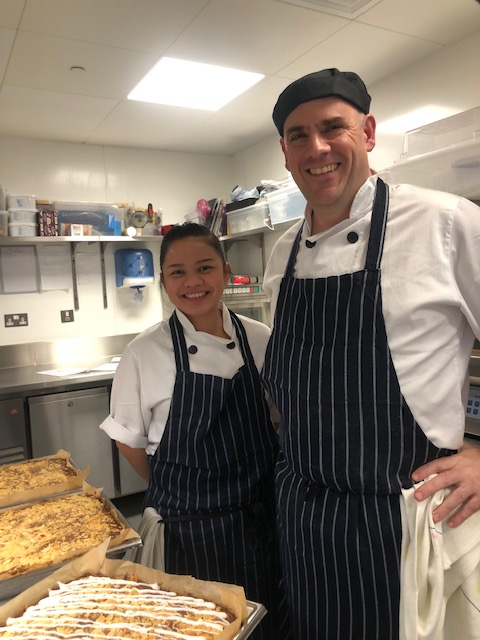 Michelle Taylor, CLRSC Chair, said, "The cake all arrived, was abundant, and was delicious. Thank you so much for organising not just this cake but for all your support this year. As you are aware your efforts make such a difference to the lives of all those who attend our meals."