Lexington Catering Present at Pub in the Park
Our Chef Director, Rob Kirby, was asked by Michelin-starred chef Tom Kerridge to take to the stage at Pub in the Park to showcase some of his delicious recipes and talk live on stage about his work with Lexington Catering!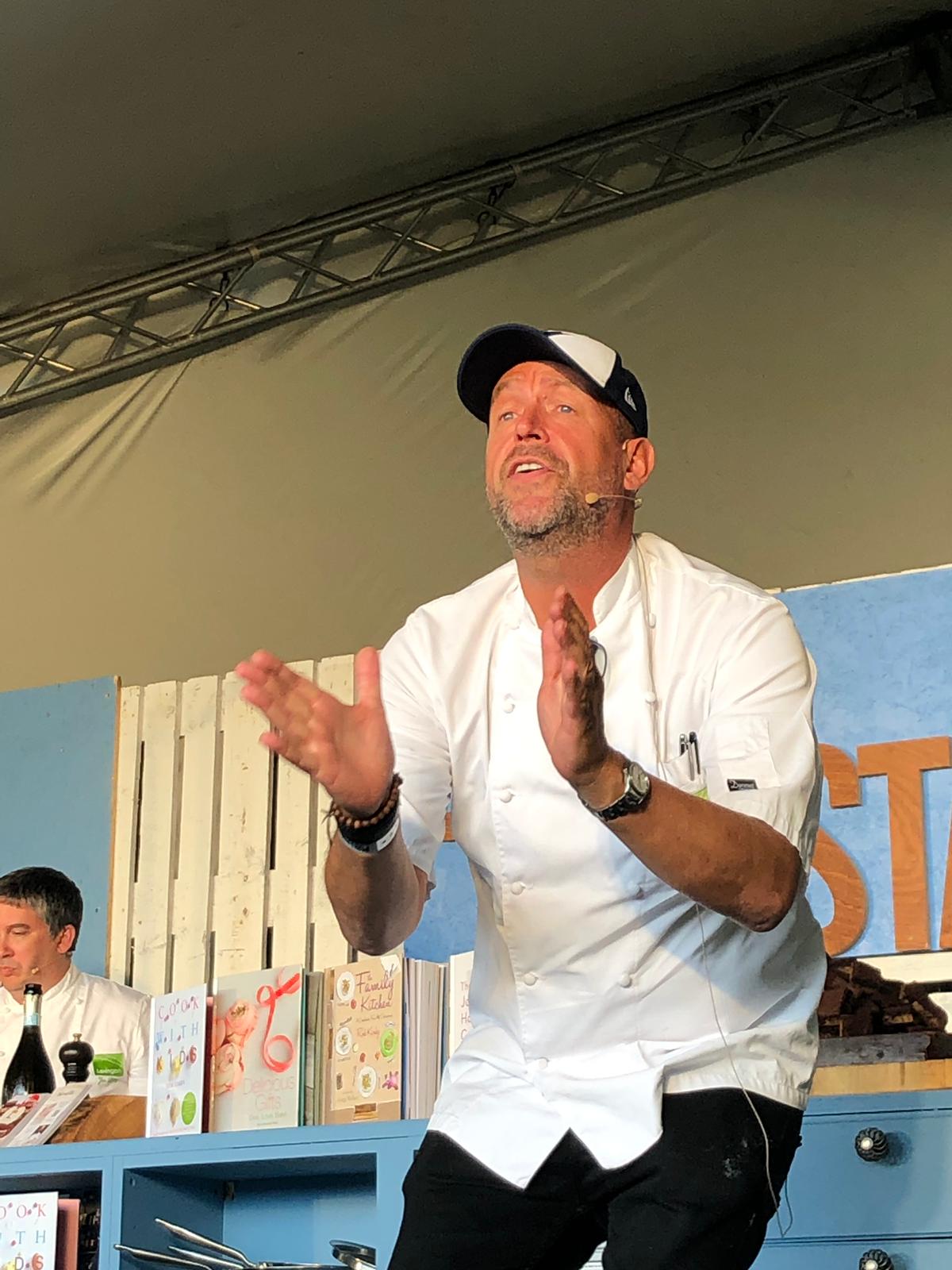 The event, created by the Tom Kerridge, is all about bringing people together to experience award-winning food and live music. It takes place in several parks all over the country throughout summer.
Lexington Catering were the only contract caterer at the event so Rob made it is mission to highlight some of the fabulous work Lexington's talented chefs are producing – he spoke about how we can keep things incredibly tasty but simple when cooking and Lexington's new award-winning TRASHED brand designed to help reduce food waste.
Rob took to the stage at 6pm on Saturday, joined by Lexington's Group Development Chef, Jon Lilley, to showcase a few recipes that can be found in his 'Delicious Gifts' book. Armed with contagious energy, a great sense of humour and his many years of experience he showed the audience how to make the perfect gin cured gravadlax, steak & mozzarella pugliesi, pig sticks and his true love brownie flapjacks – a delicious treat that was enjoyed by the audience (who made quick work of the samples) and even got a stamp of approval from world-famous pastry chef Claire Clark!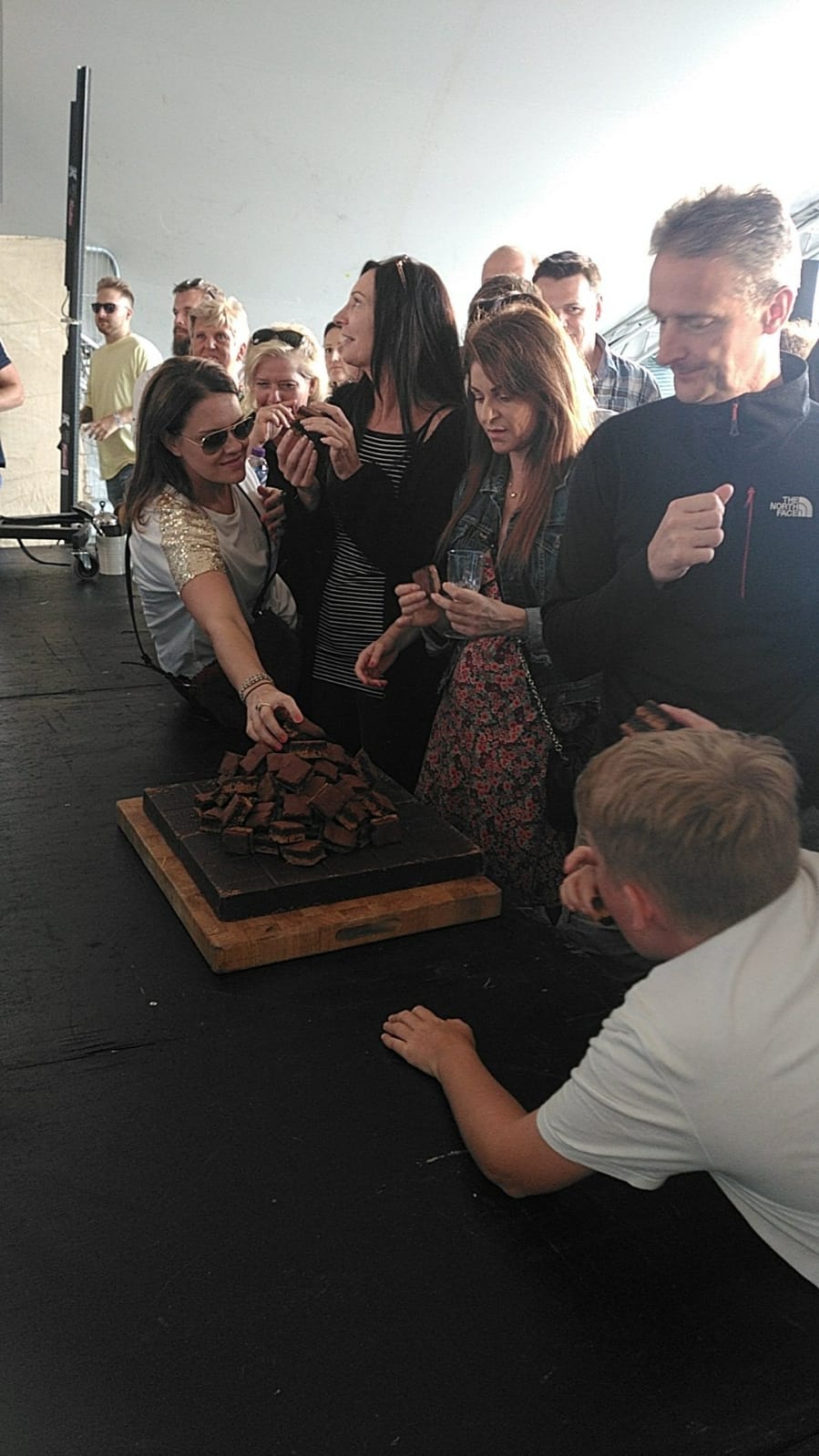 Sunday's festival goers saw Rob go up on the Chef Demo Stage once again, this time accompanied by Lexington's Development Chef Daniel Rampat, to demonstrate some of his favourite brunch recipes!
The delicious food served by the many Michelin-starred chefs present, combined with the warm weather and the beautiful green landscape surrounding the festival, made this unique event a huge success! Over 85,000 people have already attended this year alone, and the number is set to grow come September, when the last two stops of the tour take place – in Chiswick and St. Albans.
We're very proud to have had Rob and his team representing Lexington as the only contract caterer. He demonstrated our love for food through his own amazing work and showcased what we do and what makes us unique as a company!