Lexington at the London Coffee Festival
The annual London Coffee Festival took place last week and team Lexy were out in full force, it's an unmissable event for discerning coffee lovers and those working in the coffee scene. 
We caught up with one of our Head Baristas, Kamil Kamienieck who took part in a filter coffee competition by 'Mazzer' grinders at London Coffee Festival, a fun way for the brand to introduce a new machine to the professionals! Read on to find out how the competition went.
So Kamil, what did the competition involve?
The competition involved using just the Mazzer grinder, hot water and coffee beans.
The competitors then had to find the best recipe for the coffee and use a brewing method of their choice.
I've been brewing with the V60 drip method for a while, so I chose to go with that, I used a technique which although is time consuming, it creates an amazing black coffee.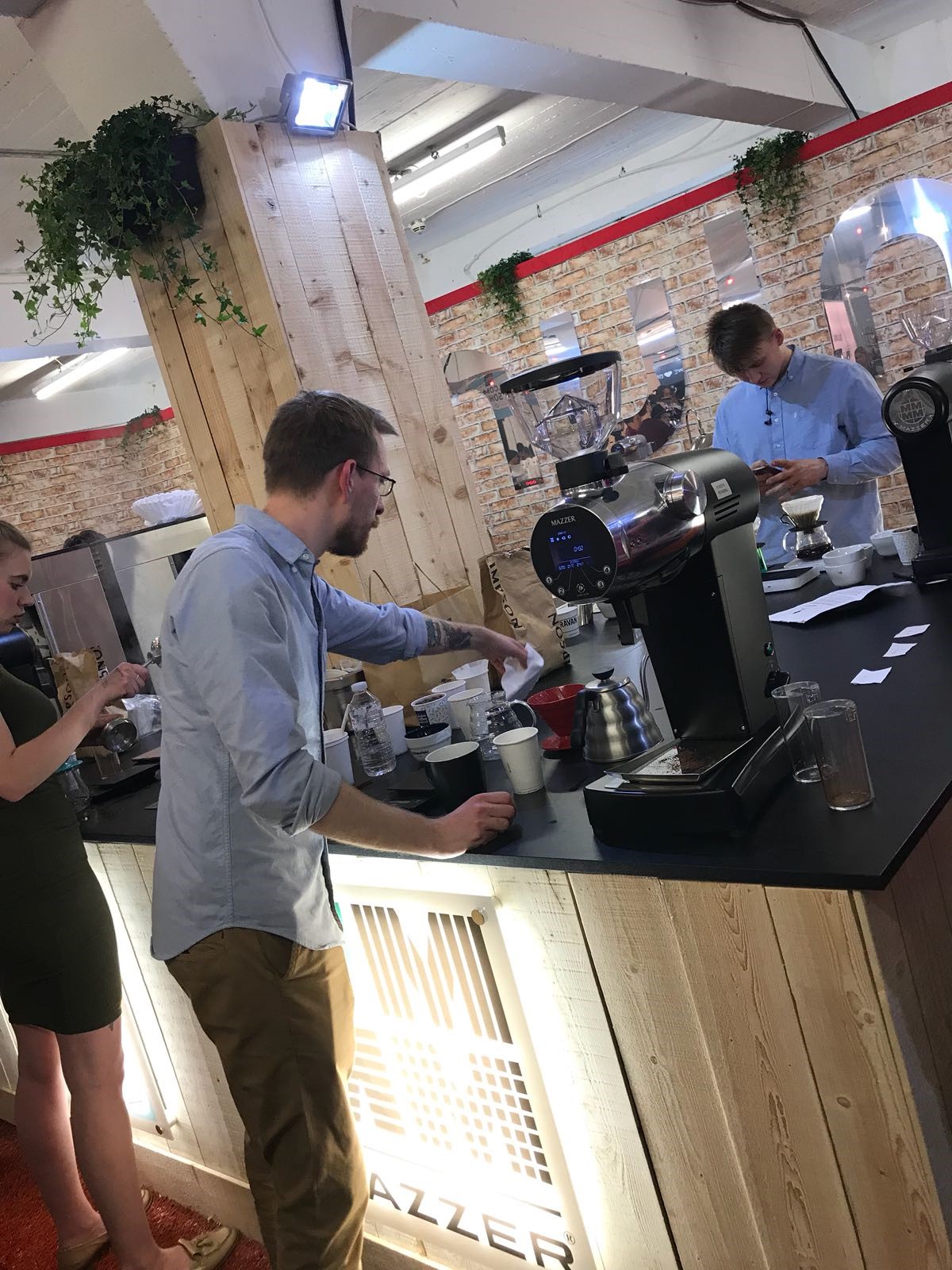 That sounds simple enough, right?
I took a risk, we had 15 minutes to brew the coffee and I chose to brew two! Each of my coffees had a slightly different recipe, so I had to choose one on the spot.
Something you all need to know about sensory evaluation of coffees, is that to analyse a black filter coffee properly, the temperature needs be below 70°C… But you brew with 94°C!
This means that you need to find a way to cool the coffee down in less than 15 minutes – I chose to use the second coffee so I only had about 5 minutes to cool it down!
Not so simple then, more manic! How do you cool down a coffee in such a short space of time?
One of the tricks we use in this case, is transferring the liquid from its vessel, into another cup and then back again. If you keep doing that for a while, you will gradually cool the beverage down significantly.
My challenge was to do that fast enough because I chose to go with my second coffee which I knew I wouldn't have the time to cool properly, BUT I knew it was the one!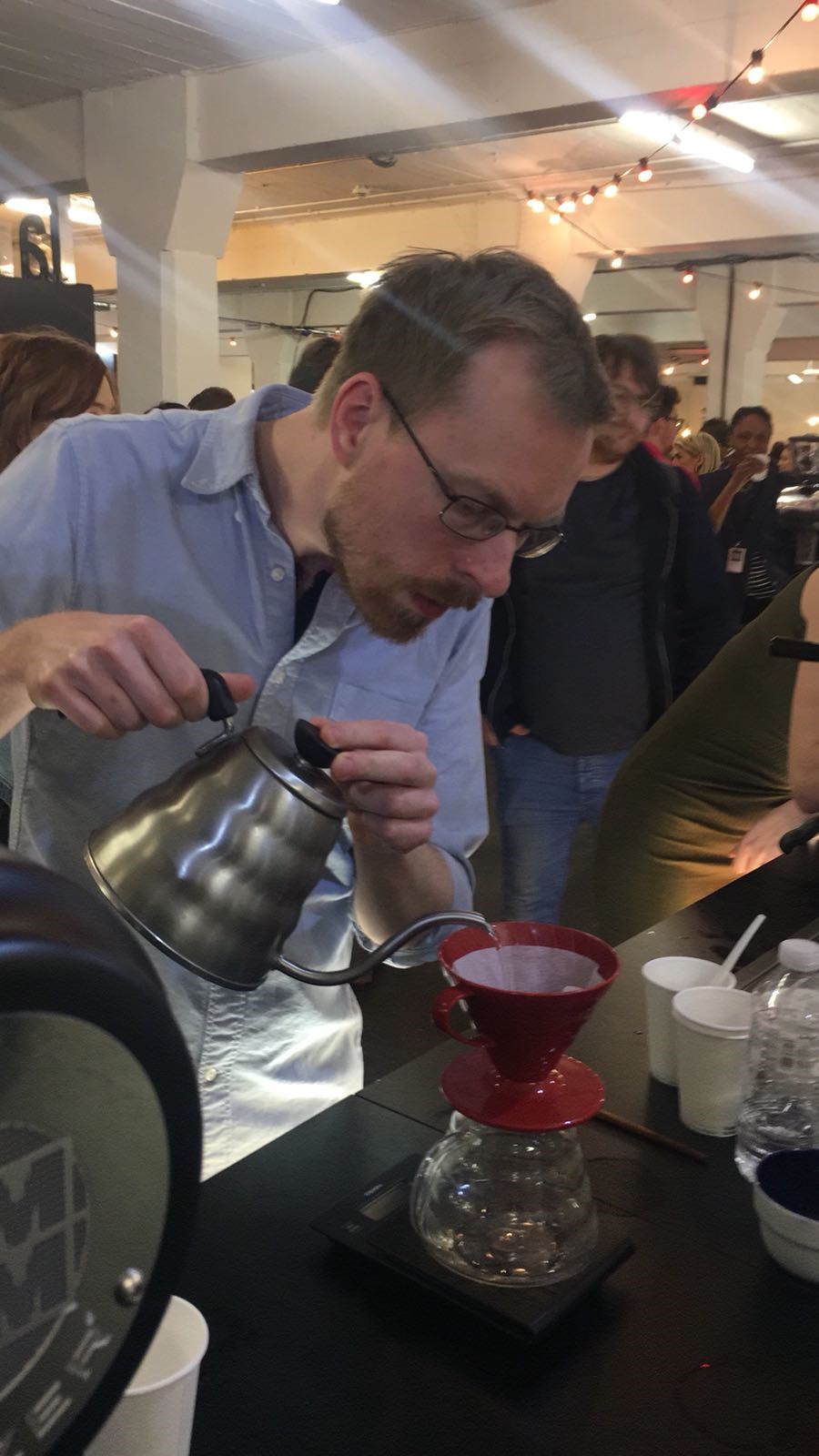 How did the deliberating go?
I was watching the judges tasting the coffees repeatedly, they looked confused! They kept going back to a cup which I knew was mine (they were doing a blind tasting, but I could tell it was mine as it was still steaming!) Finally, after much deliberating I came second in the competition!
The judges were very honest and open, they told me that if my coffee had cooled down properly, I might have won – I took a risk, but lesson learnt!
Still a great accomplishment, well done!
Overall it was a great experience and so fun! I would advise others to compete and challenge themselves, don't feel threatened for a moment! Some of us believe that we are just not good enough and this might put us off, but everyone is there to learn and have some fun. So, don't be afraid, go have some fun!
Are you a coffee virgin? Or just want to learn more about your Monday morning saviour?
Then make sure you pick up a copy of Kamil's book, 10 plus 1 Questions and be sure to follow him on Instagram.