How to cook leftover roast potatoes this Christmas – the TRASHED way
Love food, hate waste?
This Christmas reduce your food waste and keep your leftovers aside to make some quick and easy recipes. Perfect for your Boxing Day buffet!
Here's how to use your leftover roast potatoes and transform them into tasty TRASHED Irish Farl Bread or Stilton, Rescued Roast Potato Croquettes.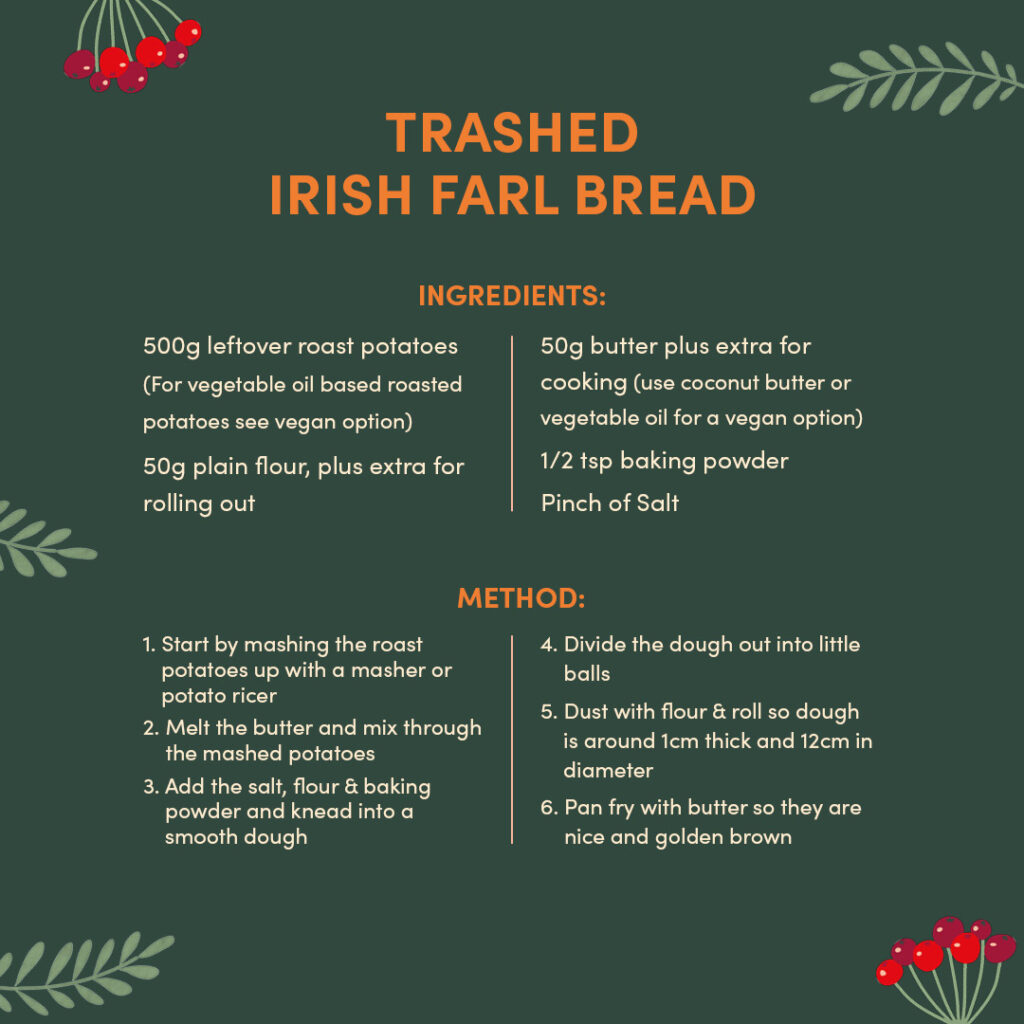 Irish Farl Bread goes well with lots of festive favourites you may have leftover in your fridge.
Pair with:
– Smoked salmon or gravadlax with some crème fraîche & lemon
– Gammon and fried eggs as a great brunch dish
– Pigs in blankets & eggs as a great breakfast dish
– Crumble leftover cheese and add to the dough and enjoy with some cranberry sauce 
– Add finely shredded Brussels sprout leftovers or trimmings for colour and texture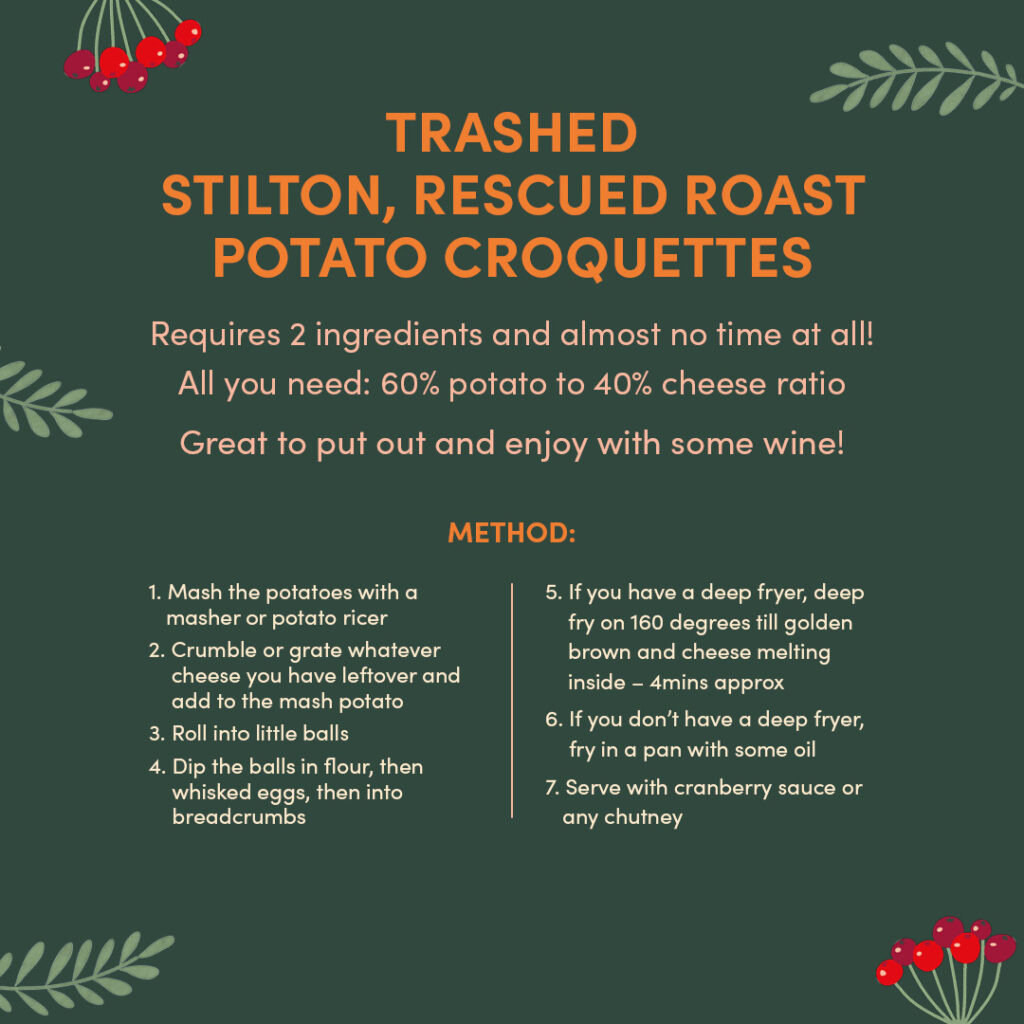 Wishing you a very merry Christmas!