Embracing the summer spirit with Hackney Gelato
Our teams had a blast indulging in some delicious Italian gelato this week during a supplier visit to Hackney Gelato at their East London Kitchen!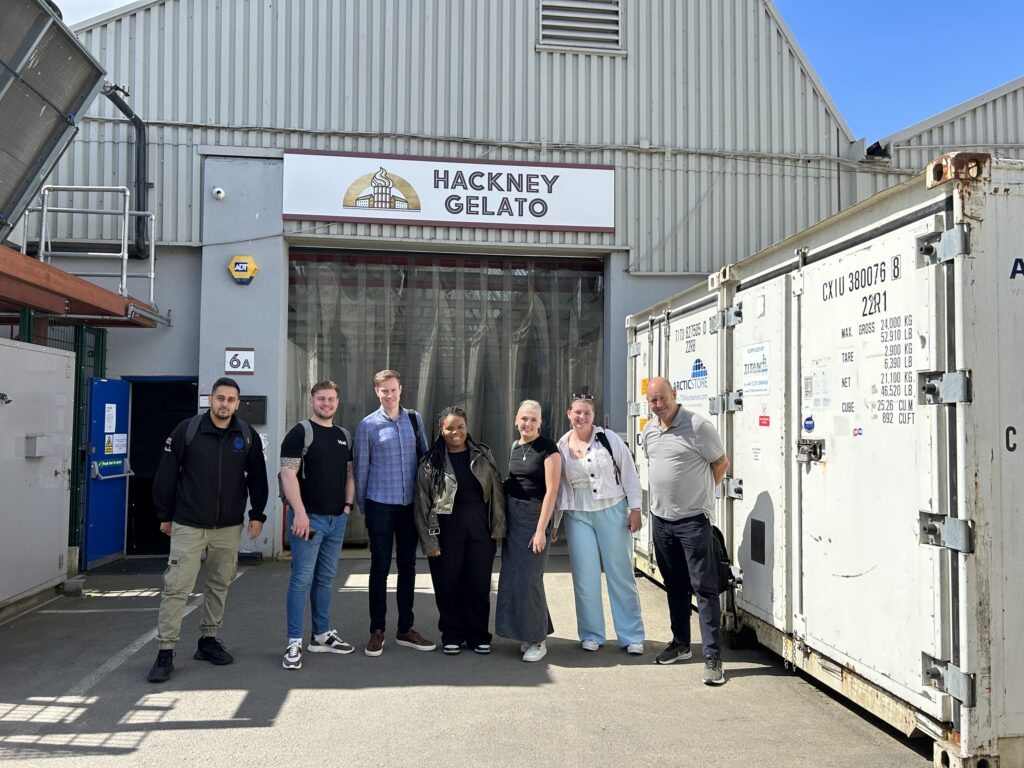 Here at Lexington, we believe in elevating every aspect of our staff dining and hospitality experiences. That's why we're thrilled to announce our partnership with Hackney Gelato, bringing their premium artisanal gelato to our client sites, enriching both staff dining and hospitality.
The Hackney Gelato journey began when Enrico and Sam decided London needed a taste of authentic artisan gelato. The two then jetted off to Sicily to perfect their craft and Hackney Gelato was born! They have since perfected the art of gelato-making, resulting in an impressive collection of 40 Great Taste stars. Their focus on quality ingredients, suppliers and balanced flavours shines through in every scoop.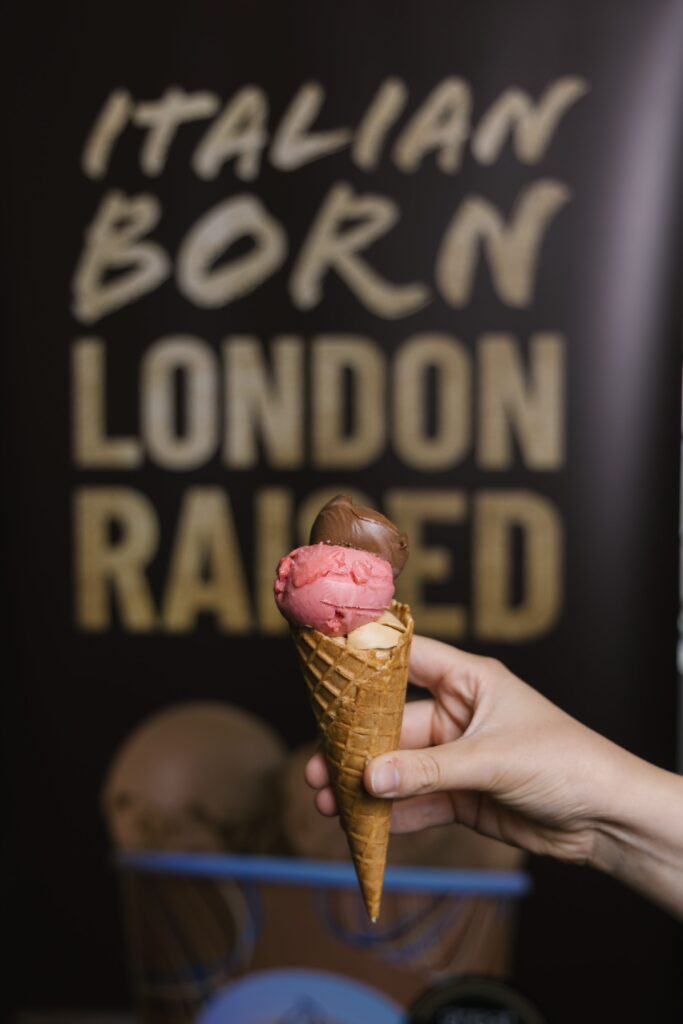 We're proud to collaborate with artisans who share our commitment to local excellence. We take great pride in collaborating with local suppliers who infuse their craft with passion, pouring their heart and soul into the product they deliver.
Ever wondered about the difference between gelato and ice cream? We now have the answer! Gelato's slower churning process gives it a luxuriously dense texture, with a higher milk-to-cream ratio for a lighter feel. The absence of excessive fat allows flavours to shine through, offering a different taste experience.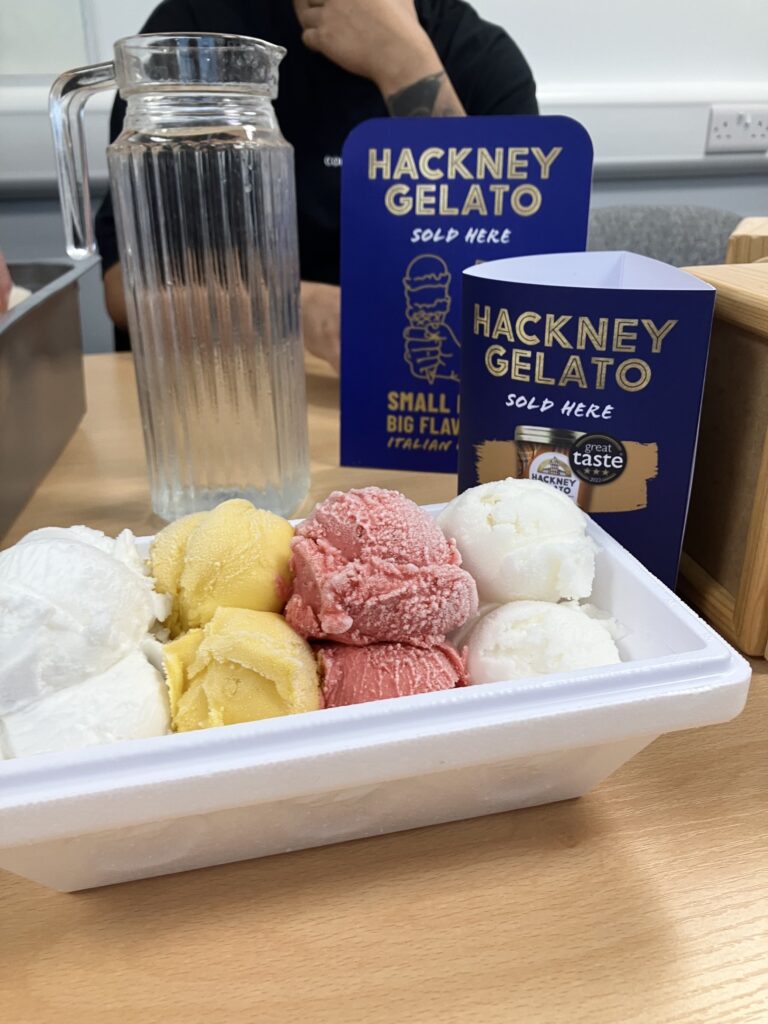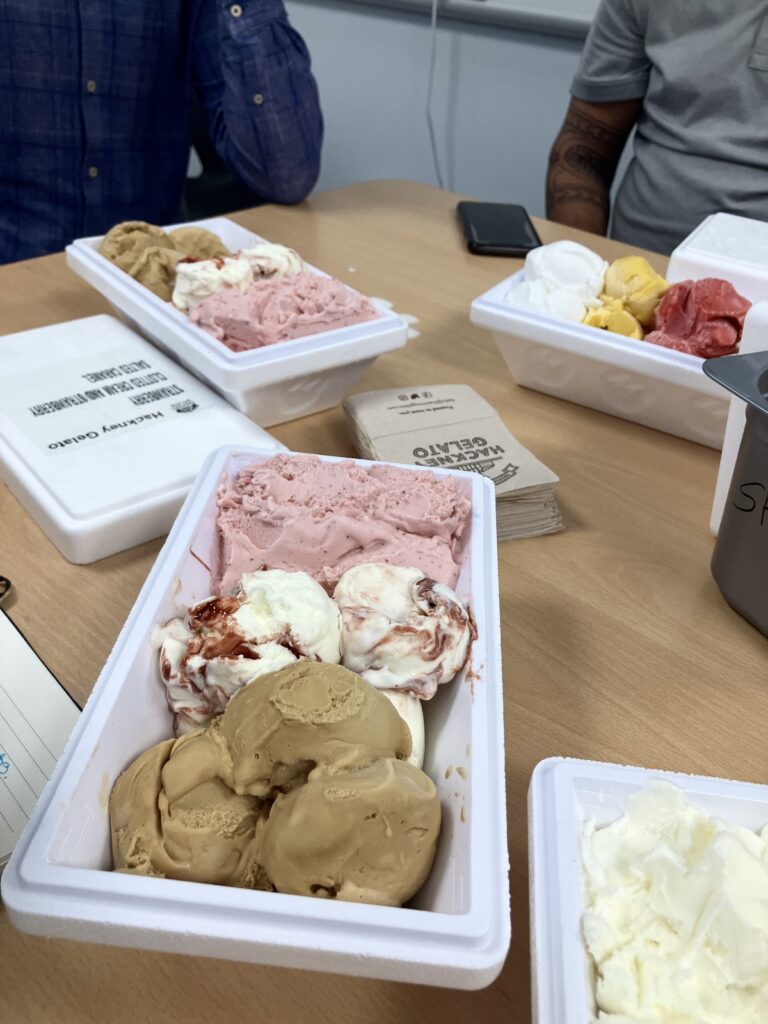 A big thank you to Hackney Gelato for welcoming us!