Cinco de Mayo Festivities
A taco party is the perfect way to celebrate Cinco de Mayo. These tips will help you make the best taco possible, from tacos seasonings, to guacamole and salsa, we'll tell you how to make the most of your fiesta!
Created by Executive Chef, Simon Bishop.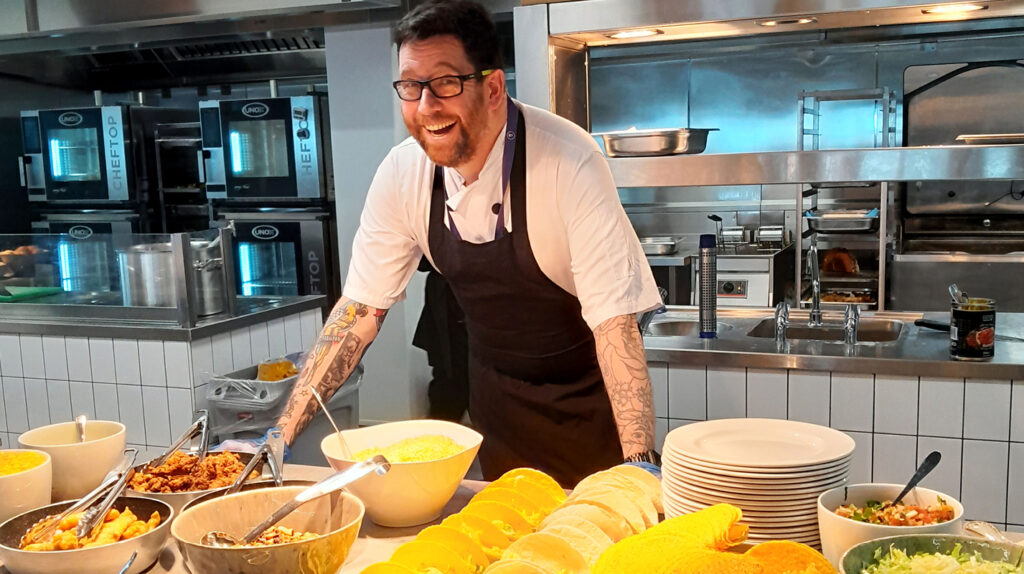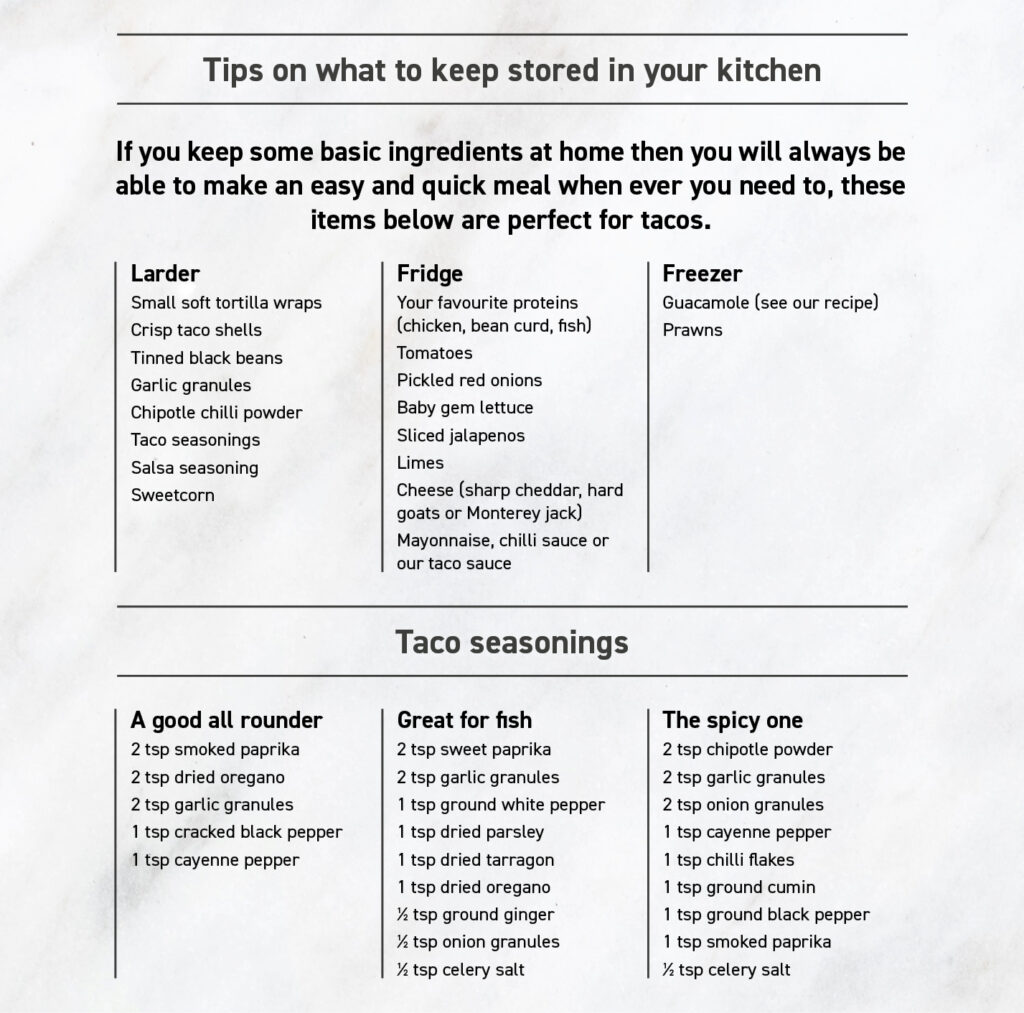 To make the taco seasonings, just put the ingredients for each one into a small sealable tub or jar and shake to combine. Adding a tablespoon of your favourite one to 4 tablespoons of plain flour and a teaspoon of baking powder will make a great fried chicken or fish coating. Try experimenting with other flavours, herbs and spices to find some new great seasoning mixes.
Cooking with proteins
Cook your chosen proteins such as chicken, fish and bean curd with your taco seasoning coating them. I like to cut mine into thin strips and mix the taco seasoning with flour, to then fry them so they become nice and crisp. If you don't want to fry them, try pan roasting the chicken or oven roasting more delicate items like fish. Drain the tinned black beans and fry them in a pan with a taco seasoning (I like the spicy one for this) to heat them through and lightly crisp them up. Serve everything on a table in bowls and let everyone dive in!
Ingredients and methods