August Flavours: A Seasonal Guide to Fruits and Vegetables
The summer season is in full swing and it's safe to say we're loving the vibrant produce of UK fruit and vegetables gracing our plates this month. August brings with it an array of colours, textures, and flavours, showcasing the best that the season has to offer.
Let's take a look at some of our favourites.
A Symphony of Berries: Blueberries, Raspberries & Blackberries from Kent
August unveils an incredible trio of blueberries, raspberries, and blackberries. These berries offer an explosion of taste and health benefits. Sprinkle them over your morning yoghurt, blend them into smoothies, or turn them into decadent jams – they're a versatile delight.
We're utilising them as toppings for bakery delicacies to add an additional layer of sweetness.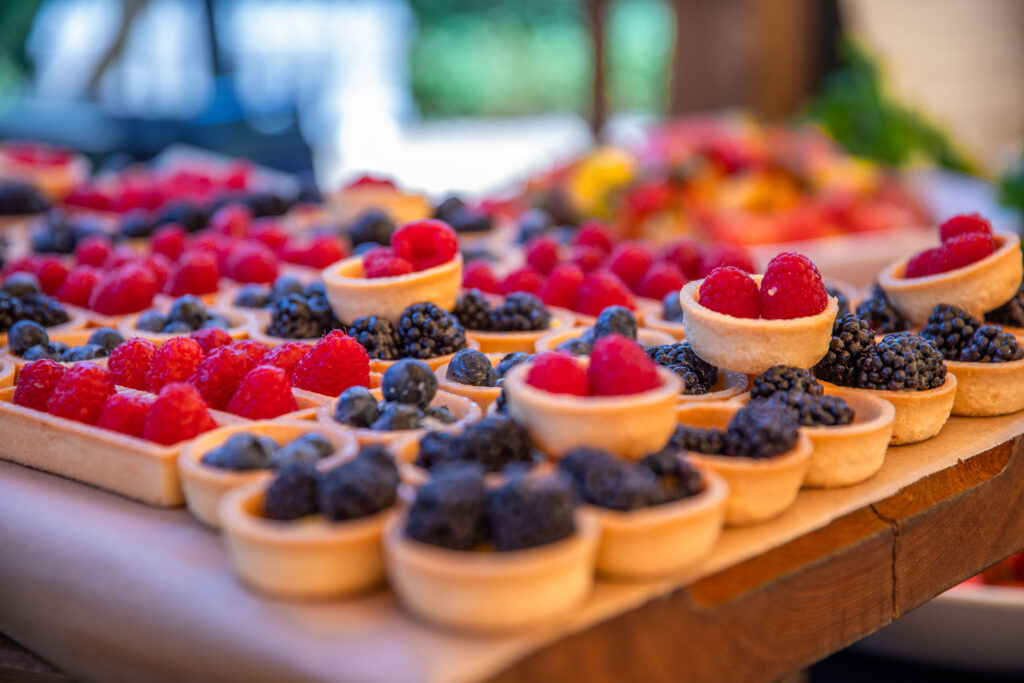 Plums: Green and Opal Varieties from Kent
Opal plums and greengages bless us with their distinct flavours and crunchy textures. Opal plums are rich in sweetness that perfectly balances their slight tartness, while greengages present an incredible flavour profile similar to dried apricot, ripe mango or citrus marmalade.
Whether enjoyed as a standalone snack or incorporated into desserts, these plums showcase the essence of August.
Summer Squash from Cambridgeshire
Cambridgeshire gifts us with summer squash, a vegetable that is packed full of potential. From courgettes to yellow squash, their tender flesh lends itself to a myriad of culinary creations.  Infuse your dishes with the summer season by grilling them, sautéing them, or spiralising them into vibrant salads for a fresh summer bite. 
Marrows, in particular, have a mild flavour and tender flesh that make them a wonderful addition to soups, stews, and casseroles.
Nature's Edible Art: Artichokes from Cambridgeshire
We can't get enough of this unique vegetable that captivates both the eyes and the taste buds. With their intricate layers and distinct earthy flavour, artichokes are a true culinary delight. Enjoy steamed and served with a dipping sauce or incorporated into hearty dishes, these edible art pieces add an elegant touch to August feasts.
A Colourful Allure: Purple Grelot Onions from Cambridgeshire
August is the perfect time to elevate your dishes with crisp purple Grelot onions. Their onion flavour is mild and their colour lively, making them a delightful garnish for salads and other dishes, and a flavorful addition to sautés. Let these onions add a pop of colour and taste to your August meals.
A Summertime Gem: Cherries from Kent
Bursting with sweetness and vibrant hues, these succulent treats are nature's way of inviting us to indulge. Whether enjoyed by the handful or incorporated into recipes, lending their deep red colour and intense flavour, cherries are a quintessential summer delight.
These beautiful British summer fruits have a bountiful harvest from mid-June until August. It's short and sweet – blink and you'll miss them!
We absolutely love this Morello Cherry and Custard Strudel from our spring-summer range.